The British Broadcasting Corporation released their streaming service, the BBC iPlayer, in December 2007. The media company, already world-renowned for its balanced global analysis and amazingly entertaining TV shows, thus enabled those in the UK to stream their favorite content on demand and, of course, for free.
But, is BBC iPlayer available in Australia? As you probably know, the answer is "no." For many, this is a source of great frustration. The BBC's policy is that the iPlayer is only available for those living in the UK. The geographic licensing restrictions hold back this content from those who don't live within the United Kingdom.
This is where our guide comes in–it will give you everything you need to know to stream all your favorite BBC shows in spite of these annoying restrictions. Let's get started!
Is BBC iPlayer Available in Australia?
As we mentioned above, the BBC has signed licensing agreements that make the iPlayer and its content unavailable outside of the UK.
This is pretty standard practice for the TV and movie industry worldwide, but that doesn't make it less annoying! Now that we understand why this is the case, let's start looking at solutions.
How to get BBC iPlayer in Australia
If you're hoping to watch BBC content in Australia, it's time to learn about Virtual Private Networks (VPNs). VPNs are one of the most important and powerful tools of the digital age.
It's normal these days to do a lot of our daily tasks online, from shopping to socializing, to investing and working. The list goes on and on! But with this increased convenience comes an increased risk for our data.
VPNs effectively create an encrypted tunnel that protects your device and all your online activity from those who would love to access your data for malicious purposes. This technology is not new, but it has become a tried-and-true component of any serious data privacy plan.
How to access BBC iPlayer in Australia with VPN
What, you might ask, do VPNs have to do with the question, "is BBC iPlayer in Australia?" Well, a quality VPN with streaming support turns out to be the most convenient way to get BBC iPlayer in Australia!
A VPN will enable you to hide your device's IP address, replacing it with an IP address from a server located elsewhere in the world. Masking the IP address is a crucial aspect of its utility as a guardian of digital data.
This function also turns out to be crucial for enabling your device to stream content even when geo-blocks exist that would make this impossible. With a quality VPN, you can set your location to utilize a server in the country where the content is allowed to be streamed.
The best VPN for BBC iPlayer
While it may sound too good to be true, the fact remains: all you need is the right VPN to stream content BBC iPlayer in Australia. What is the "right" VPN, you ask?
The best VPN for BBC iPlayer is ClearVPN. This is for a few reasons:
ClearVPN utilizes multiple VPN protocols. This is a technical reason, but this means that the security offered is the maximum available from any VPN service.
Not only that, this also enables ClearVPN to not sacrifice speed for security, which can be an issue with other VPN services. This means that when you stream your favorite content, you will have fewer issues with lag.
ClearVPN is designed to be attractive and convenient for those who wish to stream despite geo-blocks. This means that the developer spends a lot of energy to keep the service optimized for streaming.
Streaming services do their best to respect their licensing agreements, so if you utilize a VPN that isn't optimizing for this, you may run into issues where their servers are banned by the streaming service you love from time-to-time, making it more difficult for you to access your favorite shows.
How to watch BBC iPlayer in Australia with ClearVPN
Even if you're in Australia, you're only a few short steps away from streaming the BBC iPlayer. Let's do this!
Visit ClearVPN website. If you're on your mobile device, find ClearVPN on your app store!
Download/install the app. ClearVPN works on all devices and operating systems!
Create an account and log in into the app.
Choose Streaming mode and click on the "change" button on the main dashboard.
Find and choose BBC iPlayer from the list of services. That's all! Now you can enjoy watching your favourite movies and shows on BBC iPlayer.
What to watch on BBC iPlayer in Australia
Call the Midwife
While it might not be everyone's cup of tea, this long-running period drama set in mid-century London has received all sorts of acclaim and accolades. The show hosts an incredible cast of strong but not-necessarily-household-name actresses you're sure to fall in love with. Prepare to learn a lot about that most humbling human experience: childbirth and all its incredible challenges.
Peaky Blinders
All six seasons of this popular show are available on BBC iPlayer. The series tracks the exploits of a mob group named "the Peaky Blinders" in Birmingham, England in the early 1900's, it is famous for its poignant use of modern music. It is at many moments shockingly violent, so be prepared–but if you can stand the gore, the drama and acting are top-notch.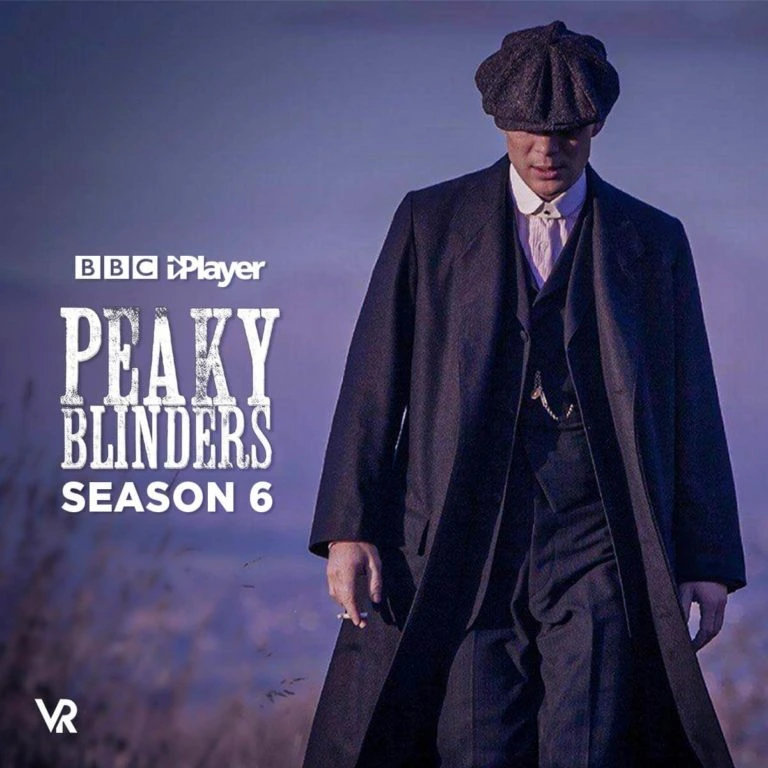 The Great British Bake Off
Whether or not you are a baker yourself, this show continues to redefine the meaning of binge-able content. In its fourth season, it's not too late to hop in and catch up on the satisfying competition that pits 12 amateur British bakers against one another for all to watch and enjoy. You'll undoubtedly learn more than you ever thought possible about the mouth-watering traditions of baked goods throughout the British Isles. The show aims to inspect each baker's unique talents; each contestant is judged based on their technical skill and ability to devise show-stoppingly beautiful and delicious creations in spite of the massive pressure of a televised competition. This is a must-watch but be warned–once you dig in, it's famously difficult to stop the binge.
The Mighty Boosh
This cult-classic comedy series spawned by Noel Fielding follows a haphazard group of hipster misfits (as well as a sorcerer and his gorilla familiar) through three seasons of hilarity. "Old Gregg" is easily the most popular episode, which attained worldwide acclaim for its Bailey's-loving transgender sea monster who abducts Harold, one of the show's anti-heroes looking for a bit of rest after a controversial bassoon performance. Start with the second season to decide whether the show's utter quirkiness is for you (but whatever you decide, I think it's completely brilliant).
Sherlock
Based on the classic series by Conan Doyle, this highly acclaimed series reimagines the characters in the present day. The show, starring Benedict Cumberbatch as Sherlock Holmes and Martin Freeman as Dr. John Watson, has received a massive number of awards since first airing in 2010. Moriarty (Andrew Scott) continues his role here as the classic archenemy of Holmes, contributing to the drama and tension of the plot. Over the course of four seasons, each with three parts, and one special episode released in 2017, there are a total of 13 episodes available.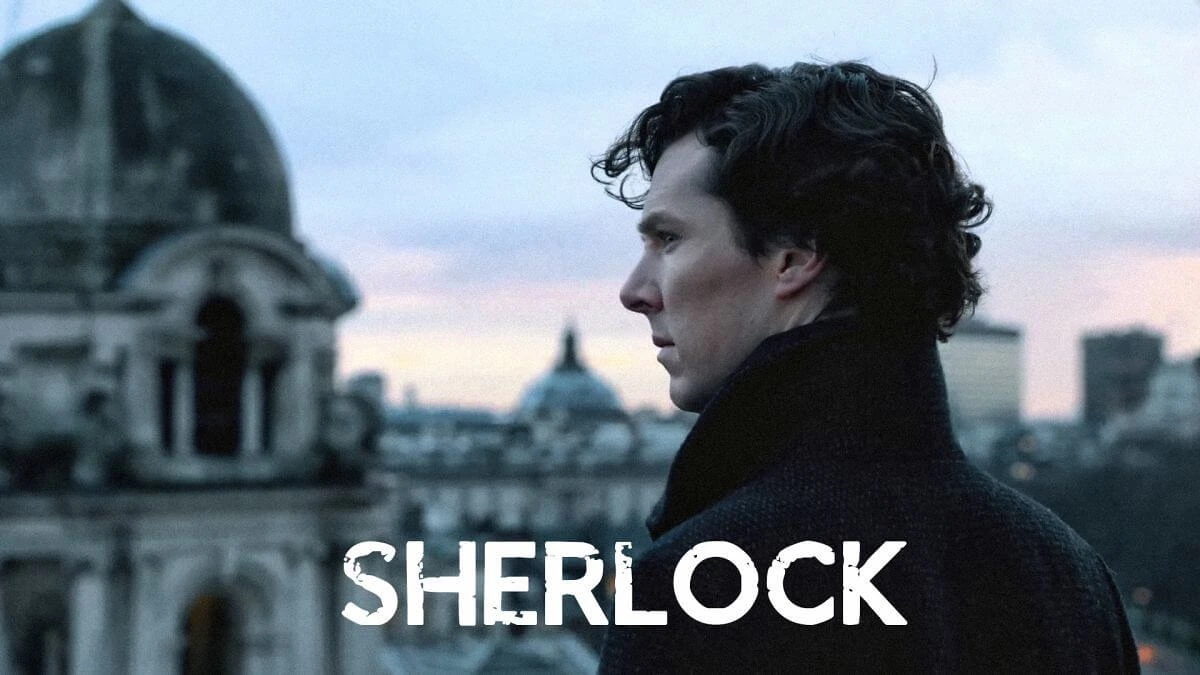 FAQ
In which country is BBC iPlayer available?
BBC iPlayer is only available in UK countries. The United Kingdom countries include England, Scotland, Northern Ireland, and Wales. Counterintuitively, Ireland is not in the UK, nor are the former UK colonies such as Australia, Canada, and India, et cetera.
Is it legal to use a VPN in Australia?
Yes, it is legal to use a VPN in Australia. While it is not illegal, it does violate most streaming services' user agreements. This means that if you use a free or subpar VPN to enable access to streaming services, you may from time to time be discovered to be using a VPN and be banned.
How much does BBC iPlayer cost?
All BBC content is free to access if your IP address is located in the UK. If you use ClearVPN's premium service to access this and other streaming services, you will be paying a small monthly or annual fee. But either way, the BBC content itself remains free.