Who, in this day and age, hasn't heard of the BBC? Its reputation as a source of world news and premium entertainment content is undisputed. Have you also been unable to watch BBC iPlayer in Ireland? Unfortunately, due to licensing restrictions, many people around the world are unable to access this streaming service.
Don't worry, though–we created this guide just to help people like you access BBC iPlayer content without any further hassle. Let's look at why this content is not available where you live, and then explore the tools you'll need to access the BBC iPlayer.
Is BBC iPlayer available in Ireland?
No. Ireland is, geographically speaking, one of the British Isles. But politically, it has not been part of the United Kingdom since 1922.
Due to the same sorts of licensing and broadcasting restrictions that restrict television and movie content all over the world, BBC iPlayer in Ireland is not freely available. However, this guide will show you how to watch BBC iPlayer in Ireland without any further issues.
As a fan of the BBC's quality content, you probably have already discovered this annoyance. Does that mean you're looking to learn how to get BBC iPlayer in Ireland? Search no more for tools to avoid the frustration of these geo-restrictions!
This short guide will give you all you need to access your favorite BBC shows, wherever you are. So what are you waiting for
How to Watch BBC iPlayer in Ireland
The simplest and most convenient way to access content restricted by location is a VPN, or Virtual Private Network. If you aren't familiar, then prepare for your life—and your digital security landscape—to be changed forever.
Best VPN to use for BBC iPlayer
The best VPN for BBC iPlayer is going to be a service that provides premium military-grade encryption, high speeds (so buffering and lag don't threaten your viewing experience), and one that is designed to access streaming services.
If you're asking, "Is BBC iPlayer available in Ireland?" The answer is, "yes, if you use ClearVPN or something similar."
ClearVPN is a service built to enable users to increase their digital security with ease and convenience. One amazing side-effect of this is to enable that same user to easily access streaming content from anywhere, wherever they may live. This means it's a perfect VPN for BBC iPlayer.
How to get BBC iPlayer in Ireland
Are you ready to learn how to get BBC iPlayer in Ireland?
Let's begin by downloading ClearVPN from the website, if you're on your computer, or through whichever app store you use. ClearVPN is available on all devices and services. All you have to do to begin is download the app.
You'll need to run the app and create an account.
ClearVPN does offer a free service. However, the streaming service that enables users to avoid geo-restrictions costs the developer more in terms of continued upkeep. Therefore, access to streaming services is a part of ClearVPN's premium service.
Free VPNs, anyhow, are rarely up to the task of quality data encryption, nor will they offer comparable download/upload speeds.
Now, you are almost there!
Next step in this process is simply to sign in to your new account and open the app.
Now choose Streaming mode and click on change button.
And just choose BBC iPlayers in the list of services. That's all!
You should now be free to start streaming! But wait, there's more—this service enables you to access most streaming services online, regardless of your location! Surprise, and happy streaming!
What to watch on BBC iPlayer
Now that you have all this content at your fingertips, it would be understandable if you felt a little overwhelmed. Let's take a look at some of the highly-acclaimed and popular shows that BBC continues to offer on their BBC iPlayer.
Happy Valley – jump in to catch up on the third and final season of what many have said is "the best show ever made." Starring Sarah Lancashire as Police Sergeant Catherine Cawood, the show is noted for its rapid pace and Lancashire's incredible knack for brusque dialogue.
His Dark Materials – an unusual and beautifully-executed science fiction epic based on the beloved three-part book series by Philip Pullman.
Luther – Idris Elba stars in the gritty London-based true crime series that has critics calling for more seasons. Expect some deliciously unexpected plot twists and exposure to some psychologically-twisted criminal minds.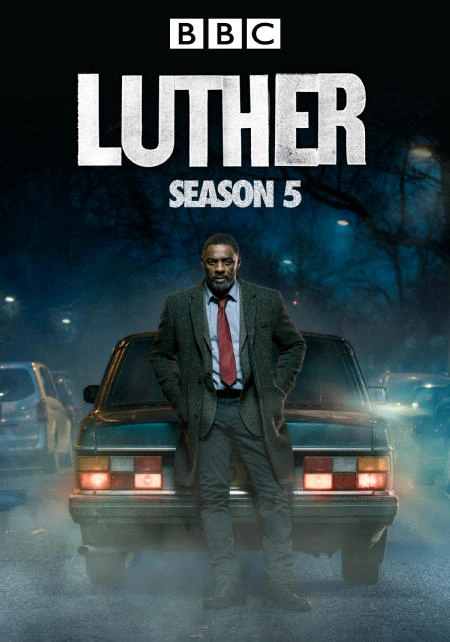 Us­ – this infectiously sweet show will have you laughing one second and crying the next. It follows a middle-aged British couple as they take their son on a trip through Europe before he departs for Uni; more importantly, it is an exploration of their struggling marriage and all the complexities of the relationships between them.
FAQ
Is BBC iPlayer available in Ireland?
No. Due to broadcasting/licensing restrictions, BBC iPlayer is only available in UK countries. Ireland is not a formal part of the United Kingdom, and therefore this access remains restricted.
Is watching BBC iPlayer outside of the UK illegal?
No. However, it is against the BBC's terms of service. If the streaming service detects you are using a VPN, they can ban your IP address and suspend your account.
Where is BBC iPlayer available?
According to the BBC's website, "you need to be in the UK to stream and download programmes or watch BBC TV channels on BBC iPlayer."
How much is the BBC iPlayer?
The BBC iPlayer, as it is a product of a public television channel, is a free service. However, the cost of accessing it outside the UK will be the price of a ClearVPN account.
Is BBC iPlayer free outside of UK?
No. It is not available outside of the UK unless you hide your IP address with a VPN. A premium VPN service like ClearVPN will enable you to stream the BBC iPlayer as well as tons of other content.