Are you tired of missing out on the latest movies and TV shows and looking for information on how to watch Disney Plus outside the US? Look no further, because we have the solution you've been searching for!
As one of the most popular online streaming platforms, there's no denying that Disney Plus has taken the entertainment industry by storm. However, despite its popularity, the streaming service is only available in the United States and a few other countries/regions. This leaves fans in most of the world without access to the platform.
But don't worry—we've got you covered. In this comprehensive guide, we'll walk you through the steps to access Disney Plus anywhere in the world.
So let's get right to it!
Why unblock Disney Plus?
There are various reasons why someone might want to unblock Disney Plus, including geo-restrictions, blocked IP addresses, or simply an inability to access the service because of where a user finds themself in the world.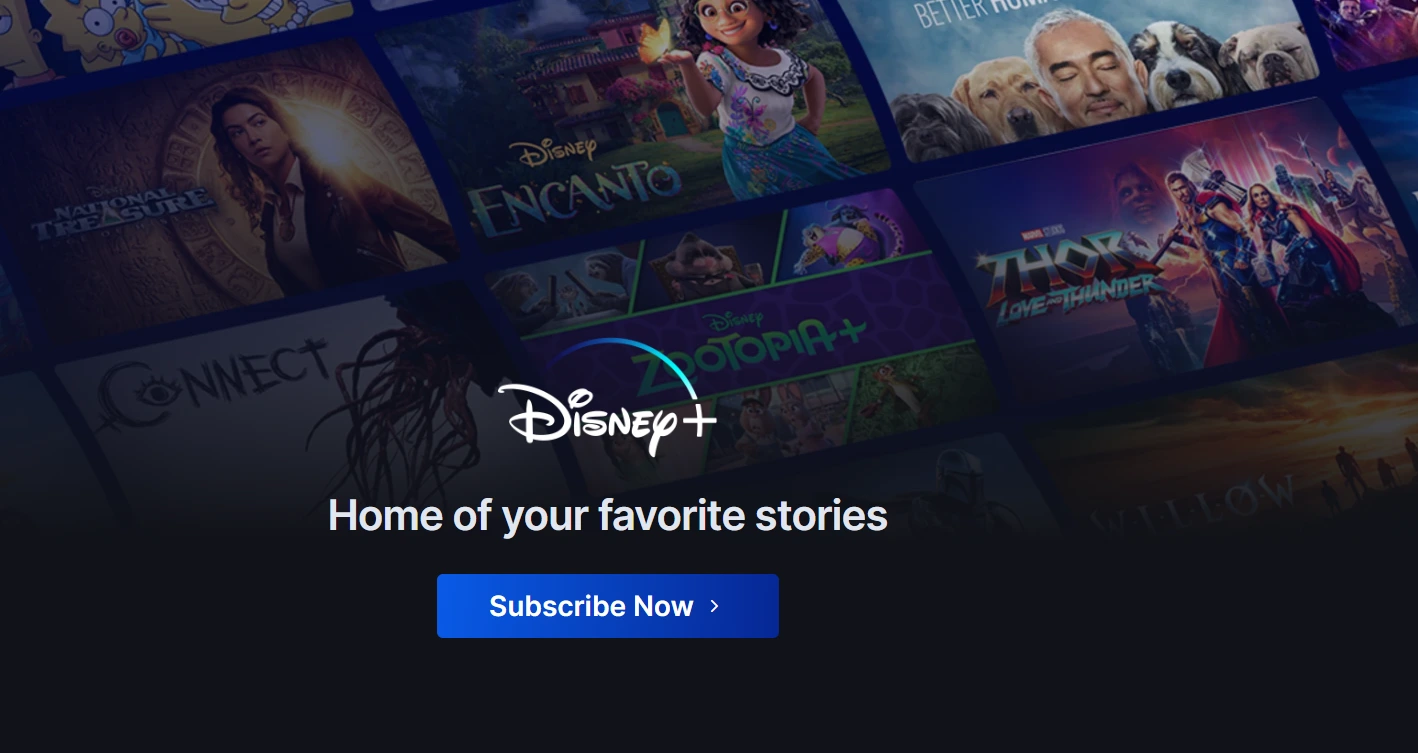 Whatever your reason might be, unblocking Disney Plus is undoubtedly worth it, given the tremendous variety of high-quality original content exclusive to this streaming platform.
After all, Disney Plus is home to the latest releases from Marvel, including TV series like WandaVision, Loki, and The Falcon and the Winter Soldier. Moreover, this streaming platform also gives you access to critically acclaimed original productions, like The Mandalorian, and a wide range of documentary films and series from National Geographic.
How to access Disney Plus if it's not available in your region?
So, let's say you're in a country where Disney Plus is unavailable. How can you access the streaming platform?
How to watch Disney Plus with VPN
The good news is that it's possible to unblock Disney Plus outside the US using a VPN.
A VPN works by routing your internet traffic through an encrypted tunnel and masking your IP address, making it appear as though you're accessing the internet from a different location. This enables you to bypass the geo-restrictions that would otherwise be in place.
For example, if you're in China, you can use a VPN to connect virtually to a server in the US. This will make it appear like you're accessing Disney Plus from inside the United States.
Sounds easy, right? That said, choosing the right VPN provider to achieve this is important. Not all VPNs can unblock Disney Plus; some may even pose a security risk. Free VPNs, in particular, are notorious for their lack of security and privacy features, so be sure to do your research before you decide which one to use.
So what is the best VPN for Disney Plus?
To unblock Disney Plus outside the US, you need a VPN with a proven track record of bypassing geo-restrictions and connectivity throttles. Ideally, access to a dedicated server designed for unblocking Disney Plus is the best way to enjoy this content.
You will get access to all that and more with ClearVPN 2 — a premium VPN service with fast and reliable connections that guarantee a smooth streaming experience. Additionally, this app offers an intuitive interface and has servers in 40+ countries across the globe, making it easy for viewers to find a connection from virtually anywhere.
Here's a step-by-step guide on how to use ClearVPN to unblock Disney Plus:
Download the ClearVPN app — you can do so by visiting our website and clicking on the "Download ClearVPN" button.
You can get the app from the App Store or Google Play Store if you're on a mobile device.
Install the VPN app on your device. ClearVPN is usable on Windows, MacOS, Android, and iOS devices.

Run the ClearVPN app — if it's your first time using it, you'll need to create an account. You can use the VPN service for free, but you'll need a premium account to access our dedicated streaming server for Disney Plus.
Just select the "Create" option. Alternatively, you can use your Google, Facebook, or Apple account to speed up the process.
Log on to the ClearVPN service and select "Streaming access". Then click on the "Change button" below it.
You'll then see a list of servers for various streaming services. In this case, you'll want to scroll down and select "Disney+ US".
Check the status indicator next to "YOU'RE HERE NOW" to verify that your VPN connection is active and that you're connected to our Disney+ US server. You should also be able to see the IP address assigned to your device.
At this point, your connection is now being routed to a US server. You should now be able to access Disney Plus without any issues. Happy streaming!
Note: Disney Plus is a premium streaming service, so you'll still need a valid subscription before accessing the content. Nonetheless, you will need to use ClearVPN to connect to a US server in order to create a Disney Plus account.
In conclusion, certain VPNs are an easy and effective way to unblock Disney Plus and other geo-restricted content. However, it's essential to use a trusted VPN provider like ClearVPN 2 to ensure your safety and security while streaming. With these simple steps, you can enjoy your favorite Disney Plus content, no matter where you are in the world.