Are you a die-hard sports fan residing in Canada, yearning to watch ESPN+ Canada? If so, then you have found the right page! The geo-restrictions imposed on ESPN content might seem inescapable, but trust us! There are ways to get around them.
Read on as we explain how to do just that. So let's dive right in!
Why is ESPN+ not available in Canada?
Before we go over the solution, let's first understand the problem — why is ESPN Plus in Canada not available? After all, Canadians are some of the most passionate sports fans in the world.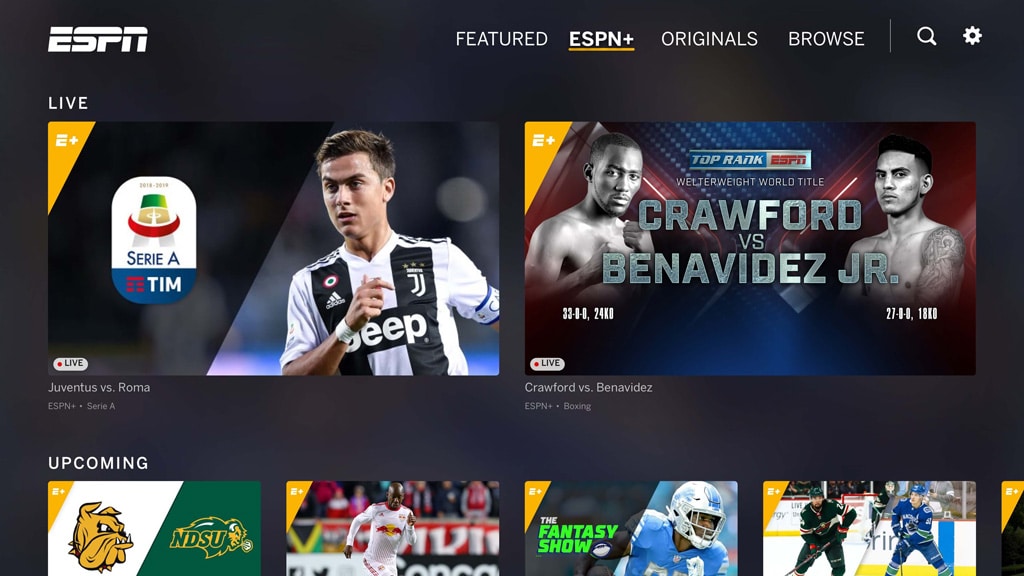 Well, the short answer is that ESPN is a geo-restricted American Sports Network. This means that their content is only available to viewers living within the US. So if you're in Canada, and wish to catch up on the latest NBA game or college football match airing on ESPN, then you'll hit a wall because of this restriction.
But don't fret! There's one tool that you can use to overcome this hurdle — a VPN (Virtual Private Network) service! Read on to understand how using the right VPN will enable you to overcome geo-restrictions.
How to watch ESPN Plus in Canada
The well-chosen VPN is an incredibly useful tool for bypassing geo-restrictions. It does this by routing a user's internet connection through a server located in a different country or region; in this case, the VPN will utilize a server located in the USA. In this network configuration, the app or website only sees the IP address of the VPN server and not the IP address of the actual user.
So if you're in Canada, you can use a VPN service to connect to a server located in the United States. This creates the "illusion" that you're accessing ESPN from within the USA, thereby removing the geo-restriction.
How to get ESPN Plus in Canada using a VPN
So, what are the actual steps for how to watch ESPN in Canada using a VPN? Well, it's not as complicated as you might think. Even if you haven't used a VPN before, you can get up and running in just a few minutes.
As for the specific steps, this will vary from one VPN service provider to another. However, the idea should be basically the same, as long as you choose a VPN worth its salt. For this example, we'll be referencing the steps on how to watch ESPN in Canada using ClearVPN — a fast and user-friendly VPN service that offers dedicated servers for unblocking specific streaming services (including ESPN, of course!)
Here's how you can unblock ESPN+ Canada, step-by-step:
Download and install the ClearVPN app on your streaming device. If you're on a PC or a Mac, you can do this directly from the ClearVPN website.
If you're using a mobile device, you can download the app from the Google Play Store or the Apple App Store.
Run the ClearVPN app and sign up for a premium account. While you can use the basic parts of the VPN service for free, you'll need a paid account to access the dedicated streaming server for unblocking services like ESPN.
Assuming that you're already logged in to ClearVPN and upgraded to a premium account, the next step is to select the "Streaming" mode, then click/tap the "Change" button below it.
Under "What do you want to watch?", select "ESPN".
You're all set — you can now log on and watch ESPN Plus in Canada without any restrictions.
One thing to remember is that you cannot expect the same results from all VPNs. This is especially true for free VPNs since they tend to be slow and unreliable, not to mention the fact that many of them also keep logs of their users' activities.
Reasons to use a VPN for watching ESPN in Canada
Now, there is much more to VPNs than just unblocking ESPN or other streaming services. For one thing, the main benefit of using a VPN is that it enhances a user's privacy online. This is because it encrypts all data being routed through the VPN server and hides it from prying eyes.
Most premium VPNs also use the same level of encryption used by banks and other secure networks (AES-256). This makes it next to impossible for third parties to intercept your data and steal sensitive information.
Another popular use for VPNs is their ability to get around censorship. Depending on your region, you might find that certain websites and services are not available to you due to government- or ISP-imposed censorship. With a VPN, however, you can access these restricted sites by connecting to an external server located in another country or region.
FAQs
Does Disney Plus Include ESPN+ Canada?
No. Unfortunately, ESPN is not currently bundled with Disney+ in Canada. However, Disney owns the ESPN network, so there's a good chance that it'll be added in the future.
What Are Some Alternatives to ESPN Plus in Canada?
If you're not dead set on ESPN, then there are plenty of good alternatives for streaming sports content in Canada. This includes DAZN, Sportsnet, and TSN Direct, just to mention a few. These platforms offer a variety of sports-related content, both live and on-demand.
How Much Does ESPN Plus Cost?
An ESPN Plus subscription starts at $6.99 per month or $69.99 per year. However, these prices may vary depending on the region. Even if you use ClearVPN or another VPN service to get around the geo-restrictions, you'll still need to pay for this subscription.