If you're at wit's end on how to get a cheap Spotify Premium, we might just point you in the right direction to enjoy great savings. As music fans, we can't go without our playlist. We've figured out how to get potentially greater savings on Spotify than any other method.
Spotify is the best thing that's happened to music-loving human beings. It gives you access to millions of copyrighted songs with a single app. Top artists are using Spotify as a preferred platform to promote their music and, in 2023, the number of Spotify Premium subscribers crossed the 200 million mark.
While Spotify does offer a free version of the music streaming service, it is littered with non-skippable ads that can be annoying. Most people don't enjoy forcing themselves to listen to ads so it's only natural that a large number of Spotify subscribers prefer to pay for the premium plan.
Couple this geographical difference in pricing and the brilliance of technology, and you'll get the best way to obtain a discount for Spotify Premium. If this baffles you, read on, and we'll guide you through the steps on how to enjoy great savings on Spotify.
How much does Spotify Premium cost?
If you're one of the 28 million subscribers in the US, you'll be forking out $9.99 per month for a Spotify Premium cost account. However, Spotify Premium prices and fees differ in some countries. If you're signing up for the Premium account in the UK, you'll be paying £9.99 monthly, or the equivalent to $12.47 at the moment of writing.
You'll be paying an additional $2.48 per month if you're living in the US but signed up for a premium account when traveling to the UK. But, what's interesting, is that Spotify Premium is offered at a lower price in other countries.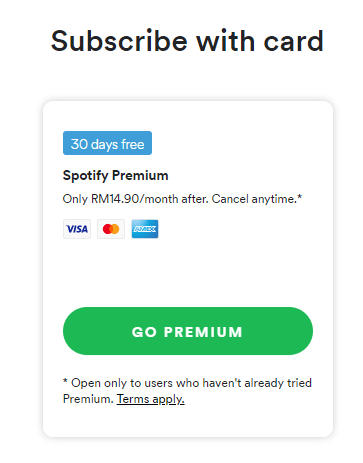 In Malaysia, Spotify Premium costs RM14.90 or $3.60 monthly (as shown in the screenshot).
That's almost a 64% discount on the fee compared to what you're paying as a US subscriber. But the price gets better in the Philippines, with signing up for Spotify Premium costing only $2.52 a month.
Why does Spotify Premium have different prices around the world?
It all boils down to the willingness of the population of a certain country to pay for its subscription at specific price points. In the US, $9.99 is an ideal value while developing countries like Indonesia and the Philippines have a relatively lower price.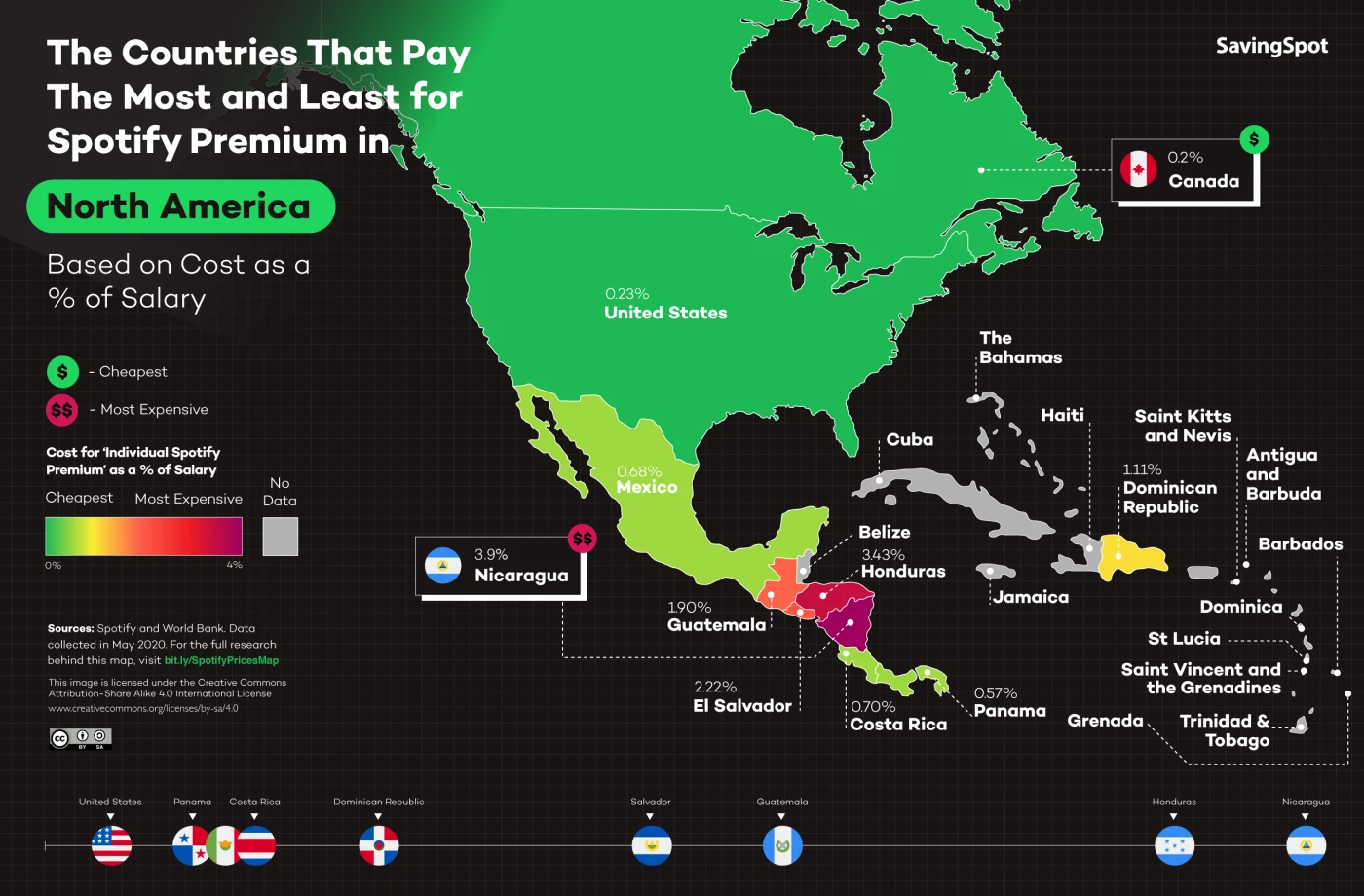 The disparity in Spotify Premium pricing around the world is essential for the company to penetrate different countries. It is also an opportunity that you can capitalize on to enjoy better savings.
Spotify's pricing strategy can work in your favor. It's possible to get a cheap Spotify premium subscription and enjoy long-term savings. Instead of paying $9.99 monthly in the US, you'll pay only a fraction of the price if you know the right trick.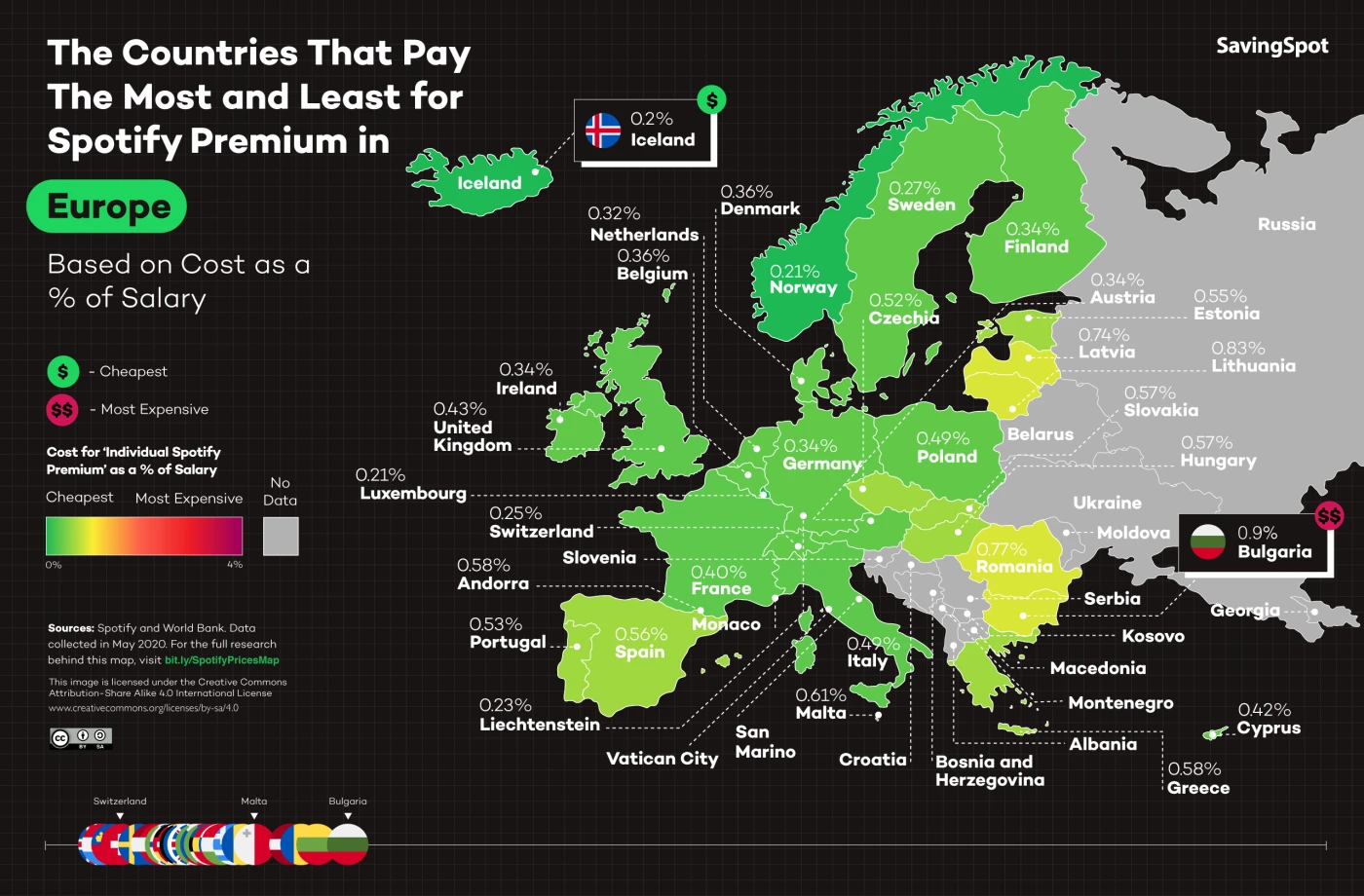 The secret to how to get cheap Spotify premium isn't as mysterious as it seems. It doesn't involve anything illegal. Nor does it require technical knowledge on your part to trick Spotify into offering you a lower subscription fee.
All it takes is getting connected to a VPN before signing up for Spotify. The VPN will do the hard work to ensure that Spotify believes you're subscribing from a country entitled to lower pricing. Read on and find out how it works in the next section.
How to get a Spotify Premium discount
Theoretically, you can enjoy savings on Spotify Premium when you sign up from a country where the fee is significantly lower. However, it isn't wise to travel around half the planet to the Philippines to sign up for a Spotify account.
The smarter way that doesn't cost you thousands for a flight ticket is to use a VPN. A VPN is a network service that provides anonymity and security to internet users. It encrypts information received or sent online through a secure VPN server.
When connected to a VPN, your device's IP address is hidden from the public. Instead, it will take on the IP address of the VPN server that it's connected to. VPN providers usually have a vast extensive network of servers in multiple countries.
By cloaking your device with the IP address of a foreign country, the Spotify server will no longer identify your connection as one originating from the US. Instead, it treats your device like any other users from that particular country. Therefore, you will have access to the same pricing as a Spotify Premium subscription that's available to locals.
Using VPN for Spotify Premium
VPNs are increasingly popular as internet users demand anonymity and safety from online threats. With the marketplace crowded with various VPN providers, you'll want to choose the right one to access a cheap Spotify Premium.
The VPN must have no DNS-leak issues to guarantee that the Spotify VPN server identifies your device as connecting from the virtual VPN server. Also, you'll need a VPN that has an extensive network of servers, particularly in countries where the subscription fee is cheaper.
Of course, you'll want the VPN to be secured by industrial-grade encryption and offer reasonable connection speeds. These VPNs meet all the requirements and will serve you well in getting a cheap Spotify Premium.
ClearVPN for Spotify Premium
ClearVPN is a relatively new VPN service that defends your privacy and has a personalized system of modes. Each mode allows you to solve a certain problem. It can be securing your emails or accessing content that isn't available in your region.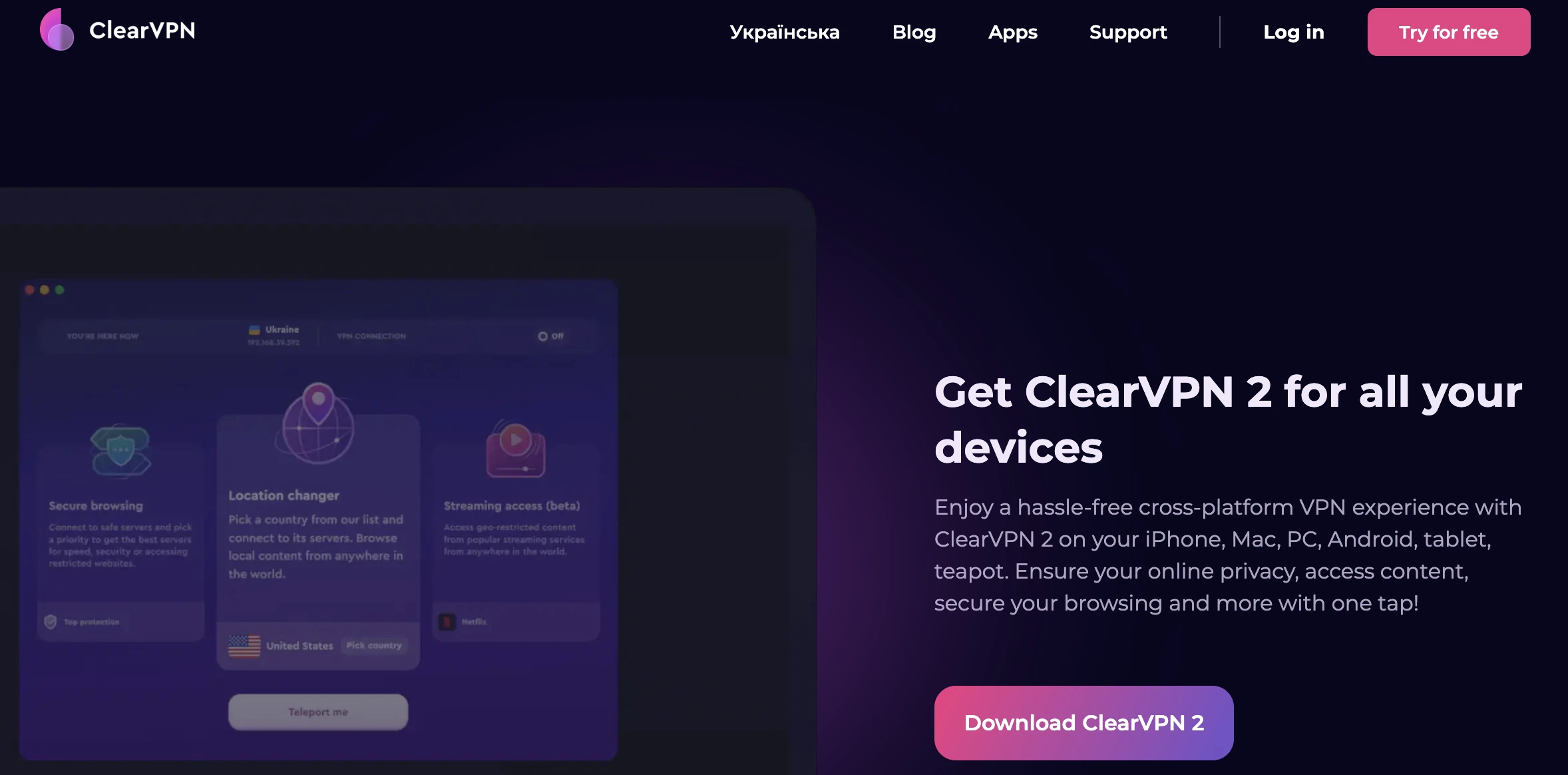 A personalized user interface, the industry's best security encryption (AES-256), a fast connection, and a zero-logs policy are the key features of ClearVPN. It's a great service for those who want to get a сheap Spotify Premium. All you need to do to get a Spotify Premium with ClearVPN:
Download the ClearVPN app for a device you need.
Install and create your account.
Open the app and click on "Location changer" mode and choose any location you want.
And that's all! Now you are connected to a specific region and your connection is secure.
Get your Spotify Discount
For some of us, music continues to be an integral part of our lives and Spotify will most likely be the leading global music streaming provider for years to come. Paying for a premium subscription acknowledges the musician's hard work, but it doesn't hurt to save a few dollars on the monthly fee.
Unknown to most people, Spotify offers different premium fees in various parts of the world. In developing countries, the fee for Spotify Premium is often lower to increase the subscribers from the local population.
You don't have to travel around the world to enjoy the lower rate of Spotify Premium. VPN, apart from providing online security, is an excellent service to mask your physical location on the internet.
With the right VPN, you can leverage the difference in pricing in certain countries and enjoy a substantial discount. We've demonstrated how you can easily download a VPN and subscribe to Spotify Premium with VPN at a cheaper fee.
Spotify Premium special offers
Spotify has lots of different discount and promo codes, sometimes they are really great. You can find the one that you need here.
Anyway, if you're a new user you can get 1 month for free. Moreover, you can get even 2 months for free as a new user, until the 31st of March 2023. And also, there is one more offer for you, get 3 months free if you will choose Paypal as a payment method, this offer is available till September 2023.
We've highlighted the criteria that define a good VPN to gain access to Spotify Premium discount. It's less risky when you use one of the recommended VPNs from this guide. Also, if you are wondering how to unblock Spotify if it's blocked in your region, check our detailed guide.