Zoom's meteoric rise was spurred by changing workplace behavior during the global coronavirus pandemic. Its user base grew by thirty-fold in less than six months and hit the 300 million mark by April 2020. For now, in 2023, Zoom has more than 300 million users daily. However, the app's growth was shadowed by concern about Zoom security, as experts questioned if enough was done to protect its users.
Chances are, since 2020, Zoom has been your go-to software for attending meetings or holding business conferences. But with allegations of vulnerabilities swirling around the app, you could be left wondering: is Zoom safe to use?
Read on and find out how to protect your privacy and deal with security issues when using Zoom.
What is Zoom?
Zoom is a cloud-based teleconferencing service that allows users to host one-on-one meetings and group video conferences. Users can install the Zoom software on devices or join meetings through meeting links on browsers. Organizations of all sizes, including Fortune 500 companies, have turned to the convenience of remote meetings that are synonymous with Zoom.
While Zoom offers multi-tier subscription plans, users can use the app for free but with multi-user meetings capped at 40 minutes and other limitations. This has made Zoom popular even amongst non-business communities, including schools and non-profit organizations.
Is Zoom safe?
With Zoom's CEO confessing that:
"I really messed up the app's security,"

Zoom's CEO Eric Yuan
one can only but wonder if the app might cause more harm than good. After all, the incidences of Zoom-bombing, where uninvited users turned up at meetings they weren't supposed to join, went viral on social media.
Zoom's reputation also suffered a blow when it made claims of providing end-to-end encryption in early 2020 that were eventually proven false. It did, however, introduce a fix in late 2020 to ensure that conversational data is protected at all layers of the app.
If you are holding confidential meetings on Zoom, getting "zoom-bombed" with weird content is the least of your concerns. Instead, you'll want to be mindful of latent security flaws hackers can exploit to eavesdrop on the meeting and steal sensitive data.
Given its chequered history, it's entirely possible that some Zoom security vulnerabilities are yet to be discovered. For all we know, we've yet to scrape the bottom of issues that might jeopardize the safety and privacy of Zoom users.
Zoom security issues
Since cracks in Zoom's security emerged, its team has been working diligently to introduce updates that address users' concerns. These are the security issues that plagued Zoom in recent years.
How to set Zoom security settings
Zoom is a relatively safer app today after various security updates were introduced. You can now use the features in Zoom security settings to prevent unwanted intrusion, safeguard user privacy, maintain control, and hold orderly meetings.
Two-factor authentication (2FA)
Administrators can set up 2FA for meeting participants to enhance log-in security.
Log in to the web portal as an admin.
Choose Advanced -> Security.
Enable Sign in with Two-Factor Authentication.
Choose whether to enable 2FA for all users, specific user types, or groups.
Save the changes.
Use a waiting room
A waiting room holds all participants and allows you to vet each individual before allowing access.
Click Participants and choose Enable Waiting Room to turn on the feature.
Approve participants by clicking Admit next to their name in the waiting room.
Secure meeting with a passcode
This keeps your meeting private.
Go to the Zoom portal.
Click Meetings
Click Edit The Meeting for the scheduled meeting and update the passcode.
Save the changes.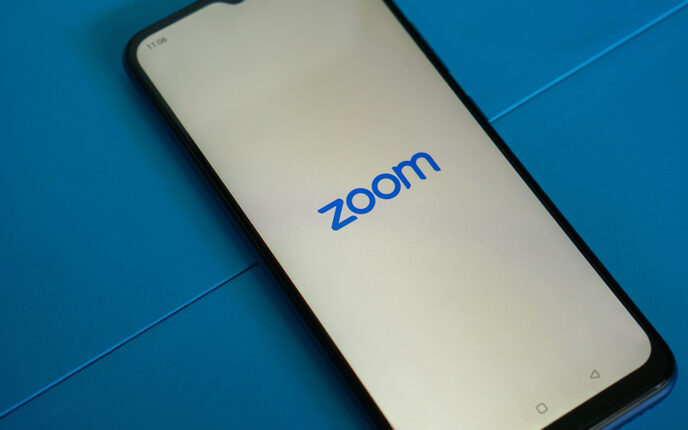 Other helpful security settings on Zoom
As an admin, you have control over pre-meeting, in-meeting, and in-webinar security. For example, Zoom allows you to disable private chat, annotation, mute participants, and control screen sharing to take charge of the meeting.
How to add extra Zoom security
Despite the various Zoom security features, it pays to secure Zoom meetings with additional protection, such as a VPN. As a still-evolving app, the probability of security experts uncovering more vulnerabilities in the app is high. Using a VPN provides an encrypted communication channel that protects Zoom communication from spies and hackers.
Here's a step-by-step guide to securing your Zoom meeting or webinar with ClearVPN.
Download and install ClearVPN.
Sign up and log in to ClearVPN app.
Activate Secure Browsing mode.
Launch the Zoom app or access Zoom on the browser with high-speed encrypted VPN protection.
FAQs
Does Zoom steal your data?
Zoom does not steal your data in the literal sense, but it does collect and share your data with third parties. The company was ordered to pay $85 million in settlement for a class-action lawsuit. It was found to share personal data with Google, Facebook, LinkedIn, and other publishers without prior consent.
Has Zoom been hacked in 2021?
While there were no large-scale attacks, cybersecurity researchers found multiple vulnerabilities that might lead to man-in-the-middle attacks. Such attacks involve hackers stealthily interjecting themselves into ongoing Zoom sessions and intercepting sensitive data.
How to keep track of Zoom security issues?
Zoom publishes a list of known vulnerabilities with their respective severity scores, descriptions, and possible impact on users.
Final words
Zoom remains one of the most popular video-conferencing apps among business executives, students, and laypeople. However, it's best not to ignore the series of security concerns and privacy practices. Take prudent steps when you use Zoom to prevent hackers from compromising your data.
Download ClearVPN now and use Zoom safely.