Despite the downward plummet from the $60 billion Terra controversy, for many, the hunt for the best cryptocurrency to buy now continues. Despite being a stablecoin, Terra's downfall proved that there is no safe haven in crypto investing. It's full of risks. But — when you bet on the right coin — the reward is gratifying.
That said, it's wise to conduct market research and seek opinions from crypto experts before your make your next investment… and only invest with money you can afford.
After comparing expert opinions on the crypto's market cap, growth potential, and fundamental values, I've put together a list of the top cryptocurrency to buy this year.
What is the best cryptocurrency to invest in 2022?
Despite falling from an all-time height of $69,000 last November, Bitcoin remains a crowd favorite to reinvigorate a sluggish market. Now trading slightly below the $23,000 mark, experts believe that Bitcoin has shown signs of stabilizing, with bold predictions that it might breach the $100,000 mark by the end of 2022.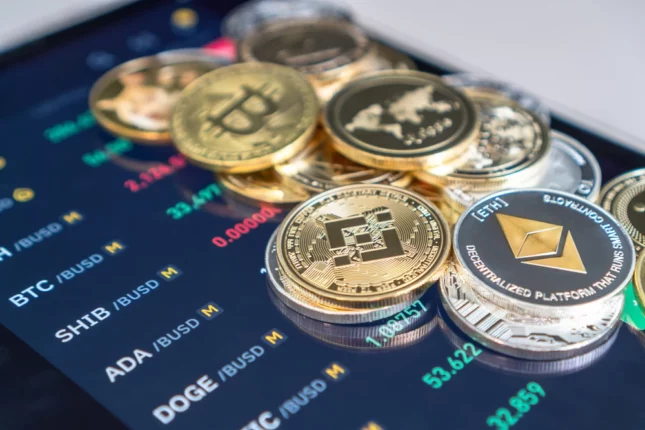 Throughout its 13 years of history, Bitcoin is no stranger to volatile crypto movements. Despite trading at a fraction of its peak value, Bitcoin's price has grown at least threefold since 2019. Throughout the years, various companies have adopted Bitcoin as an alternative payment method, providing the token a degree of viability.
Ethereum is the second largest coin by market capitalization, next to Bitcoin. Besides marketplace trading, Ethereum's smart contract technologies have become the foundation of decentralized financing and NFT. With the growing applications of the Ethereum blockchain, investors are betting on the currency to recover from its recent slump.
Ethereum has produced a remarkable 420% return in the past 5 years, and recent developments may extend its run. Crypto experts are anticipating the token's shift from a resource-intensive platform to a new proof-of-stake protocol in a move called "The Merge." Named Ethereum 2.0, the new Etherium is more energy efficient and strengthens investors' appetite for the token's blockchain network.
Shiba Inu is a relatively new coin created by the anonymous Ryoshi in 2020. The coin starred in major headlines in the crypto world in 2021 when its price surged by 2,405% in 3 days, making it the cryptocurrency with most potential then.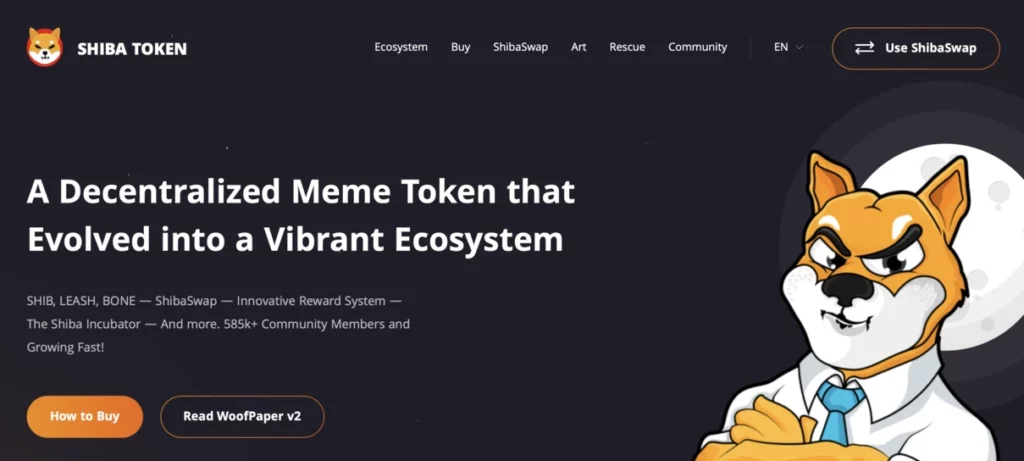 While Shiba Inu's price has dropped from its glorious height, it has expanded beyond a meme coin — to setting up ShibaSwap. ShibaSwap is a decentralized platform that allows crypto investors to trade tokens in a private environment. Shiba Inu continues to attract interest amongst crypto investors and meme fans, with many hoping it will repeat its impressive feat.
Lucky Block made a remarkable entry into the cryptocurrency scene in early 2022. It transformed the lottery industry with a distributed blockchain network to enable players to participate in a fair and transparent environment. Besides, Lucky Block's decentralized network ensures that winners receive their payment immediately.
The crypto community is impressed by Lucky Block's innovative solution for a traditional industry bogged by limitations. Built on the Binance Smart Chain, Lucky Block has a strategic roadmap that takes the token into the metaverse. Despite initial setbacks, it continues to attract strong confidence from backers.
Stellar is a decentralized payment network that bridges the fiat and crypto worlds. Meanwhile, Lumen is the native currency that runs on the Stellar network. Investors maintain a keen interest in Stellar as its super-fast processing network has caught the attention of private enterprises.
With Stellar, companies can exchange different currencies with fiat money in any part of the world. Not only is the process almost instantaneous, but companies pay a meager processing fee when they use Stellar. Rather than gaming for a meteoric rise, Stellar's value lies in its long-term expansion in the finance industry.
Cosmos is a decentralized platform that allows different blockchains to communicate more efficiently. Before its recent decline, ATOM, the native coin of Cosmos, has breached the $43 threshold. Despite trading at a quarter of its peak, experts are bullish on the prospect of ATOM in the long run.
Cosmos continues to introduce new technological features that help developers address technical challenges in blockchain, such as interoperability. For example, Cosmos allows the Bitcoin blockchain to share data freely and securely with apps on the Ethereum network. Numerous blockchain networks have benefited from Cosmos integration-friendly modules and strengthened the latter's position for the coming years.
Decentraland is a metaverse that sits on top of a blockchain network. It allows players to buy lands and properties by transacting in its native token, Mana. While Decentraland has been around since 2017, growing popularity in the metaverse in recent years has drawn attraction from investors.
Mana has its fair share of ups and downs like other cryptos, although with lesser volatility. As interest in the metaverse persists, Mana might be a safe bet for investors who want to ride on the momentum. At present, it trades at slightly less than $1, far below its all-time high of $5.90.
Ripple is one of 10 cryptocurrencies with the largest market capitalization. It precedes Stellar Lumens and shares similar functionalities as a crypto gateway, making cross-border fiat money transfer easier. Ripple enjoys strong backing from the crypto community and attracts interest from commercial entities.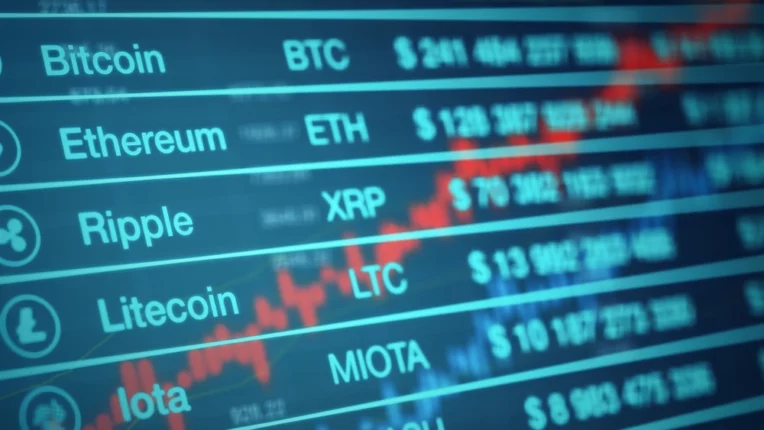 Thanks to its agile blockchain exchange gateway, Ripple is a strong contender to replace the SWIFT system. As demands for an effortless money exchange mechanism grow louder, so is Ripple's potential to rise dramatically in value. Investors are betting on the gradual but widespread adoption of Ripple's blockchain in the finance industry.
BNB is the top cryptocurrency to buy for investors who seek assurance in strong financial indicators. BNB is native to Binance, the world's largest crypto exchange portal. To date, Binance Coin has a market capitalization of more than $45 billion, trailing only Bitcoin and Ethereum.
Early investors enjoyed more than a hundredfold return as the token hit the $600 mark in 2021. Initially meant to support transactions on the Binance Platform, the token has expanded its ecosystem to include interoperable solutions for other cryptocurrencies, such as Lucky Block.
Solana entered the market by storm in 2021 and positioned itself as the next or better Ethereum alternative. It provides an ultra-high-speed blockchain that runs on a hybrid protocol. Solana gave Ethereum a run for its money and became one of the top 10 cryptocurrencies by market cap.
Solana's ecosystem expands across NFT, DeFi, Web3, and other decentralized apps. It recently introduced Solana Pay, a blockchain-powered online store that allows users to receive payment worldwide at a nominal fee. It has also caught Elon Musk's attention on the possibility of running social media apps on the blockchain network.
How to spot the next cryptocurrency to explode in 2023?
Every investor wants to hedge their bet on the next big cryptocurrency and enjoy the exponential returns that follow. That's easier said than done, as even the most experienced crypto expert is no clairvoyant.
However, a combination of the following predictive factors might suggest an exciting coin with limitless potential:
Blockchain usage
Market capitalization
Thriving community
Evolving trend
A diverse ecosystem
The next cryptocurrency to explode in 2023 is…
Meet the token with the most potential for a moonshot – TamaDoge (TAMA).
TamaDoge is a meme coin with striking similarities to Shiba Inu and Doge. Users use Tama as a token to buy game items in the TamaVerse, a metaverse with the play-to-earn (P2E) concept. In the game, players strive to rank in the leaderboards and earn Tama tokens by building a thriving virtual pet-themed community.
Since its launch in July 2022, TamaDoge has accumulated more than $1.6 million in presales, which caught crypto investors' attention. It might be a good bet for virtual gamers, meme fans, or investors who want a piece of the next big thing in cryptocurrency.
How to buy top cryptocurrencies?
Once you've identified the best cryptocurrency to buy now, your next step is to purchase the token with fiat money. Crypto exchange platforms like Binance, Coinbase and Etoro allows you to trade different types of tokens with a credit card, wire transfer, and other payment methods.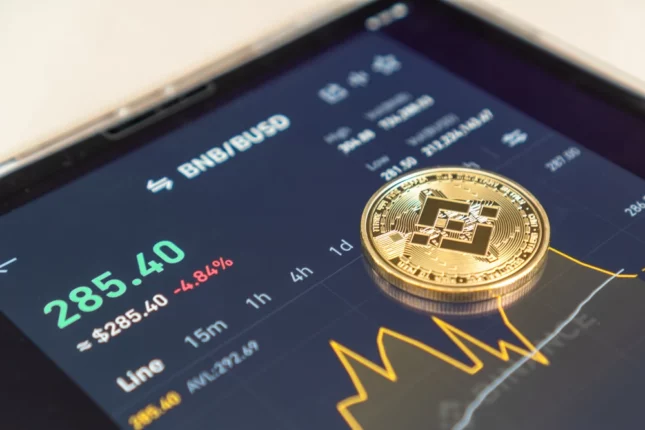 All you need to do is to sign up for an account, verify your identity, deposit money and start trading in crypto. Investment in certain altcoins, such as Tama, is only possible by trading with mainstream cryptos like Bitcoin or Ethereum. These crypto exchange portals often provide extensive guides to help you get started.
However, some countries enforce a nationwide block that prevents investors from accessing crypto exchange websites. In such cases, ClearVPN can help bypass local censorship by effortlessly changing the user's IP address with DynamicFlow technology. Binance is one of the most popular crypto exchange platforms but it is blocked in some countries. We have a solution for this, read our new post about how to use Binance in the US with VPN.
FAQ
What is the best crypto to buy now?
This depends on the individual preferences and risk tolerance of the investors. Cryptos like Bitcoin, Ethereum, and Ripple have been on the scene for a long time. While past results do not indicate future performance, you do have an idea of what these tokens are capable of.
Meanwhile, newcomers like Shiba Inu, Decentraland, and TamaDoge bank on the metaverse's potential, strong community support, and diverse use cases in the blockchain ecosystem.
What is the best cryptocurrency to buy for the long term?
Stellar Lumens and Cosmos (ATOM) are top candidates for cryptos that produce decent returns over the long run. Stellar's attempt to replace conventional money exchange gateway and Cosmo's effort to streamline inter-blockchain integration are solid foundations on which the respective tokens can build.