If you're like most people, you probably have many private conversations that you don't want anyone else to see. Whether it's personal or business-related, a secure messaging app is a great way to keep your conversations confidential.
In this article, we'll discuss some of the best messaging apps on the market and how they can help protect your privacy.
Why do you need secure messaging?
Now that we know what a messaging app is, you might be wondering why you would need to use a secure one.
The answer is simple — because not all messaging apps are equally secure. Some do a better job than others at protecting your privacy and keeping your conversations confidential.
If you're concerned about the security of your messaging app, then you should definitely consider using a secured messaging app instead.
What makes a messaging app secure?
When it comes to security, there are a few features that all secure messenger apps should have.
End-to-end encryption
First, the app should encrypt your conversations end-to-end. This means that only the sender and the recipient can read the messages — not even the company that made the app can read them.
Privacy-focused features
One important security feature to look for is the ability to disable read receipts. This way, you can be sure that your messages are only being read by the person you meant to read them to.
Some other privacy-focused features to look for include the ability to create anonymous accounts and the ability to delete messages after they've been read.
Secure file sharing
Another important security feature is the ability to share files securely. This is especially important if you're sharing sensitive information, like work documents or financial records.
The best secure message apps will allow you to share files without giving the recipient access to your entire device.
Best Secure Messaging Apps 2023
Now that you know what to look for in a messaging app, let's take a look at some of the best options on the market.
Best all-around encrypted messaging app. Free to use and available on most operating systems — Windows, macOS, Linux, iOS, and Android.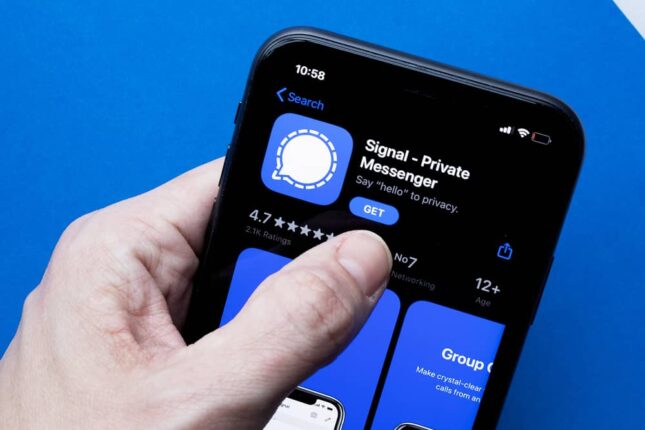 It's not pre-loaded on most smartphones so the userbase is not limited. You may need to use other apps to communicate with those not using Signal.
Signal has strong end-to-end encryption with its own secure Signal Protocol for the highest security.
A messaging app with a large userbase, it has more than 2 billion active users monthly. Free to use and available for Android, iOS, macOS, Windows, and has a web version.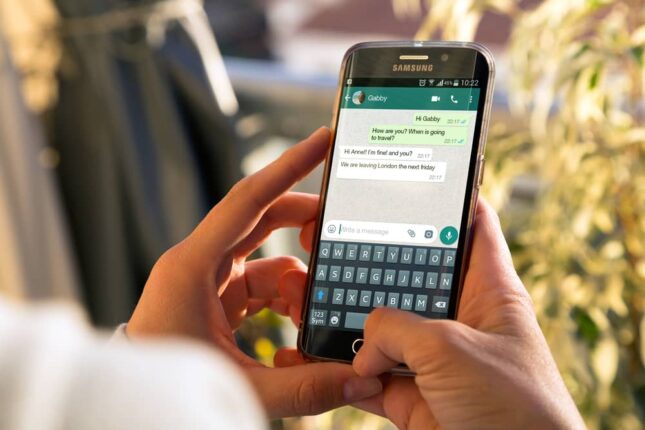 WhatsApp also has end-to-end encryption that keeps communication between users completely secure and safe.
Great secured messaging applications that support RCS (next-gen SMS). Free to use and comes pre-loaded on Android devices and Samsung phones.
However, it's only available for Android users.
A great messaging app that's pre-loaded on all iPhones/iPads. Free to use but only available for Apple devices.
A messaging app with a focus on security and speed. Notable for its use of dual end-to-end encrypted chats. Free to use and available for Android, iOS, Linux, macOS, and Windows phones.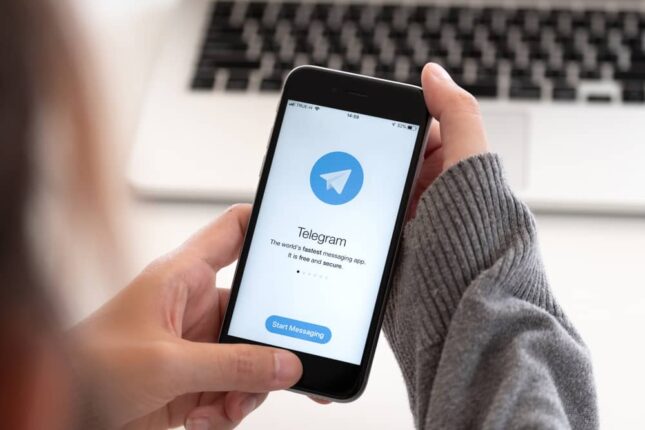 Encryption is not enabled by default so you'll need to turn it on in the settings.
These are just a few of the best secure messenger apps available. When choosing a messaging app, be sure to consider your needs and the features that are important to you.
How to use a VPN for secure messaging
Do you want to turn up the security on your messaging app even further? If so, then you should consider using ClearVPN.
ClearVPN is a Virtual Private Network (VPN) service that encrypts your internet traffic and routes it through a secure server. This makes it impossible for anyone to snoop on your conversations or intercept your messages. In addition, ClearVPN can also help you bypass censorship and access blocked websites and apps.
You can get started with ClearVPN with a few simple steps:
Log on to the ClearVPN website and sign up for an account. You can start with a free account (with limitations).
Once you've signed up, download the ClearVPN app for your device.
Open the app and log on to their VPN service.
Choose the mode "Smart Connection" and click on Connect me.
Now you're ready to start using a secure VPN connection for all of your messaging needs.
FAQ
What is the most secure messenger app?
There is no one "most secure" messaging app. The best secure messaging app for you will depend on your needs and preferences.
For example, Apple messages mirror its end-to-end encryption in iMessage across all its platforms — making it more secure. However, it is only available to Apple users.
Can I use a free VPN along with my messaging app?
You can and there are plenty of free VPN options available. However, we recommend that you use a paid VPN service like ClearVPN for the best security and privacy.
Most free VPNs are ad-supported and some even sell your data to third-party advertisers. Paid VPNs like ClearVPN do not have these issues and provide a more secure connection.
Do I need to use a VPN if my encrypted messaging app is already secure?
No, you don't need to use a VPN if your messaging app is already secure. However, using a VPN can add an extra layer of security and privacy.
For example, if you're using a messaging app like Signal, your messages are already end-to-end encrypted. However, if you use a VPN like ClearVPN, your messages will be encrypted twice — making it much harder for anyone to snoop on your conversations.
So there you have it — a few of the best secure messaging apps available and how to use a VPN for even more security! Depending on your needs, any one of these messaging apps could be the best choice for you.
Don't forget to sign up for a free ClearVPN account to get started with the most secure messenger experience today.