If you've ever wondered how to get American Netflix in Canada, you're not alone. Many Canadians desire to access the vast library of shows and movies available on US Netflix. This comprehensive guide will show you exactly how.
Why bother learning how to watch US Netflix in Canada?
First things first — why should you have to bother learning how to watch US Netflix in the first place? Why can't Netflix just share its entire library with all countries? These are good questions, especially when Netflix charges a subscription fee for streaming their content. It hardly seems fair that some countries can access more titles than others.
The simple truth is that Netflix has many license agreements with range of movie and TV production companies. These agreements give the streaming giant the right to show certain shows and movies in specific countries — and those licenses do not always line up.
And as for whether it's worth learning how to get around this restriction, well, it turns out that Netflix's US library of shows and movies has a ton more content than what's available in Canada. If you can find a way to unblock it, then that means more quality titles you can enjoy, squeezing more value out of your subscription payments.
How to watch US Netflix in Canada?
We've established that there's value in learning how to access geo-blocked content. So how exactly do you unblock US Netflix in Canada? Well, the answer is actually quite simple — a VPN (Virtual Private Network) service! Iit's not as technical as it sounds. We'll show you step-by-step how to get started later in this article.
For now, it's worth learning how VPNs work and why not all VPNs are up for the job. Only then can you appreciate the solution we offer in this guide. Simply put, a VPN encrypts and redirects your connection through its own private server. So when you connect to this server, all of your data will appear as if it's coming from the IP address of that server.
So, in this case, if you're in Canada and connect to a VPN server located in the US, Netflix will think you're connecting to their service from the US. If everything is working properly, Netflix should give you access to the US Netflix library accordingly. Sounds simple, right?
Now, Netflix has an obligation to uphold its license agreements. To do this, they employ a powerful anti-VPN detection system that searches and blocks IP addresses coming from a VPN. To keep up, a VPN service must constantly update its server IPs to avoid getting blocked, and that's exactly what ClearVPN is designed to be — a fast and user-friendly streaming service with a dedicated server for unblocking US Netflix.
How to get US Netflix in Canada with ClearVPN
The specific steps for unblocking US Netflix in Canada vary from one service provider to another, but the general idea remains the same. Install and run the VPN app on your device, connect to a US-based VPN server, and access the Netflix streaming service.
In the case of ClearVPN, you can do all that by following a few simple steps:
1. Go to the ClearVPN website and download the installer for your device (Windows or MacOS).
If you're on a mobile device (Android or iOS), you can also get the ClearVPN app from the Google Play Store or Apple's App Store.
2. Install the ClearVPN app and then open it. You'll then be asked to create an account, and while you can start using it for free, you'll need a premium account to access ClearVPN's dedicated streaming servers.
3. Now that you have an account, you can log in and select the "Streaming" Mode. Then click/tap on the "Change" button.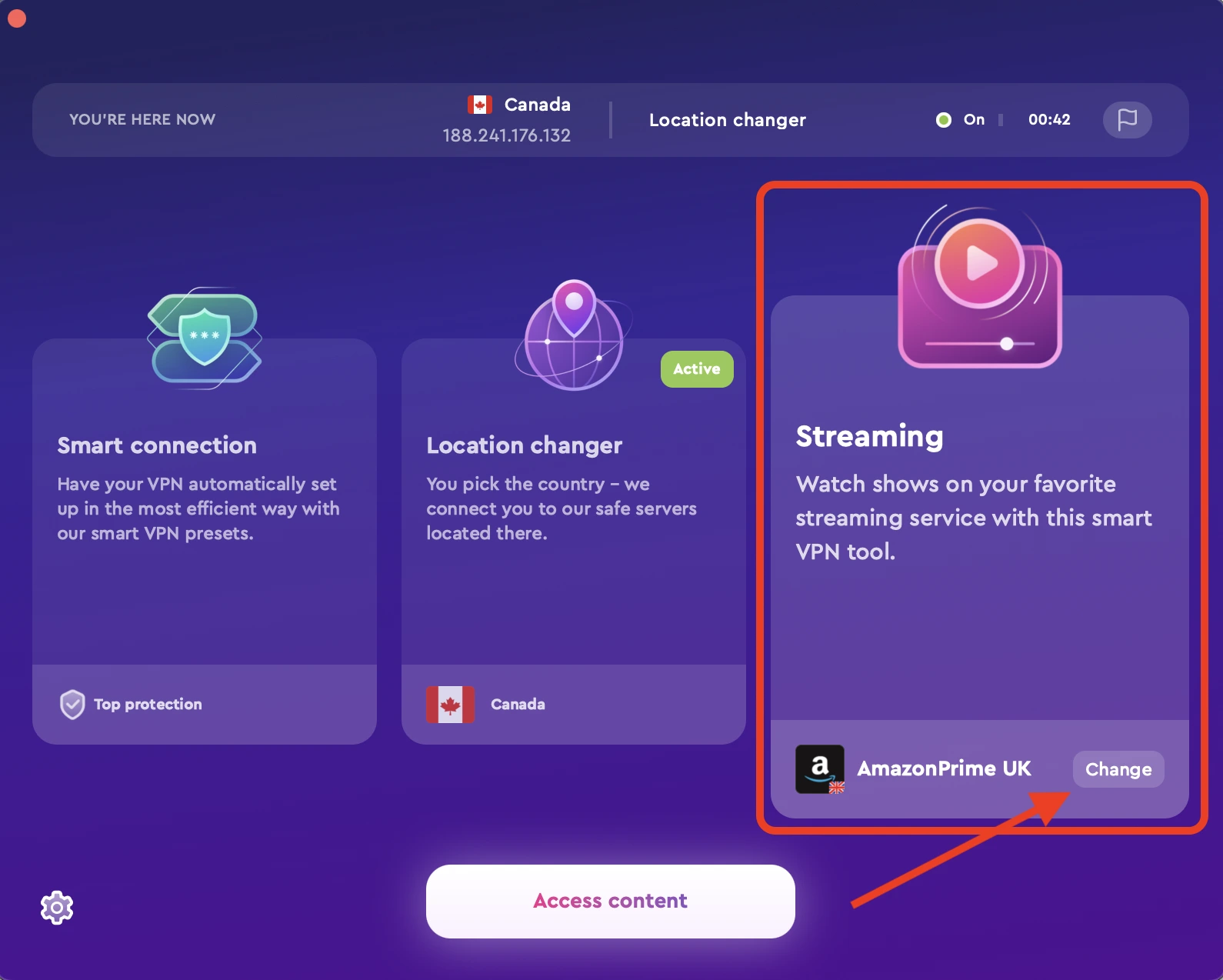 4. Next, you'll be presented with a list of available streaming servers. Select "Netflix US".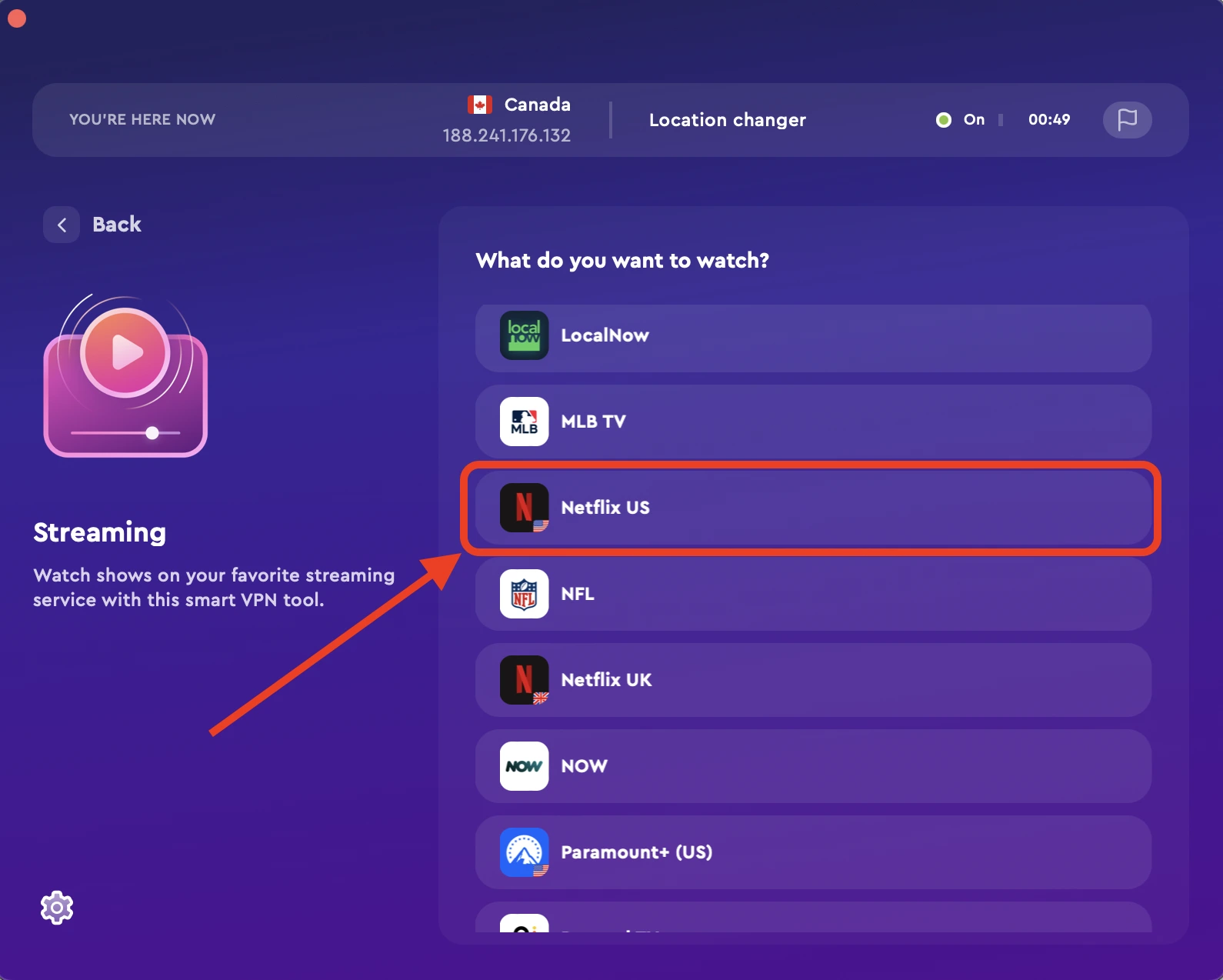 And you're done! All that's left is to sit back, open the Netflix app and enjoy watching the movies and TV shows you want. As long as you're connected to that VPN server, you can access US Netflix in Canada (or from anywhere in the world, for that matter).
What to watch on Netflix US
Now that you've figured out how to unblock US Netflix, the next question is what to watch. With an expansive library spanning various genres, there's something for everyone.
Here are a few recommendations to get you started (as of July 2023):
Guillermo del Toro's Pinocchio
This highly anticipated animated feature from visionary director Guillermo del Toro promises a dark and fantastical twist on the classic tale of a wooden puppet who dreams of becoming a real boy.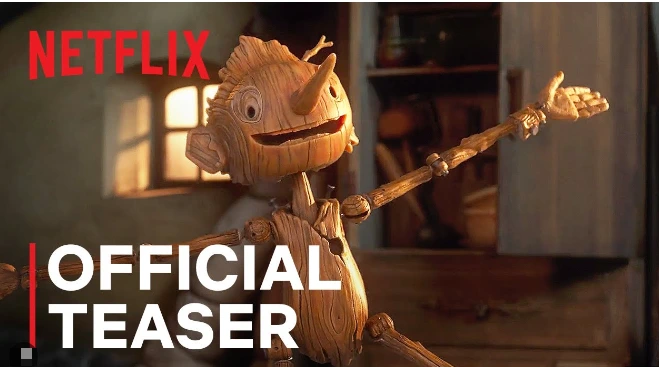 Glass Onion: A Knives Out Mystery
If you're a fan of whodunits, this spin-off from the hit movie 'Knives Out' is a must-watch. Expect the same blend of suspense, humor, and unexpected twists in this new mystery.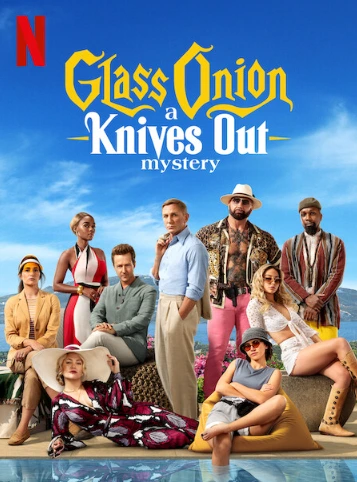 Beef
This dramedy series revolves around the chaotic lives, loves, and disagreements of individuals in the bustling multicultural community of San Francisco's Koreatown. It's an entertaining blend of humor, drama, and heart.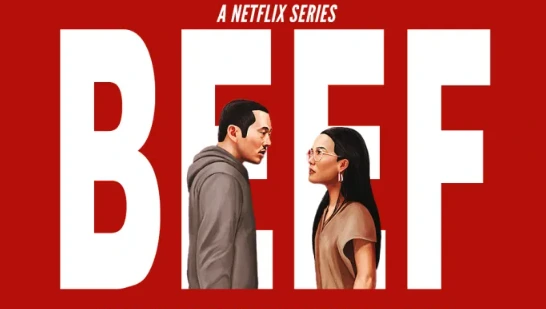 Key & Peele
Comedy duo Keegan-Michael Key and Jordan Peele bring their unique brand of humor to this sketch show that tackles everything from pop culture to social issues with a hilarious twist.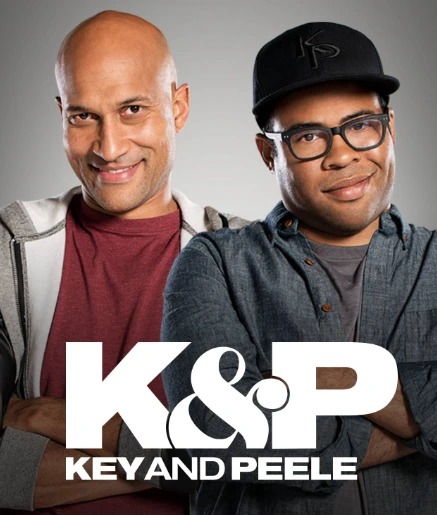 Derry Girls
A critically acclaimed Irish sitcom following the lives of four teenage girls (and a 'wee English fella') navigating high school in 1990s Northern Ireland during the end of The Troubles. It's a heartfelt mix of humor, friendship, and history.
Prisoners
This gripping series delves into the tough realities of life inside a maximum-security prison. It's a raw, intense watch that offers a stark look at the human stories behind bars.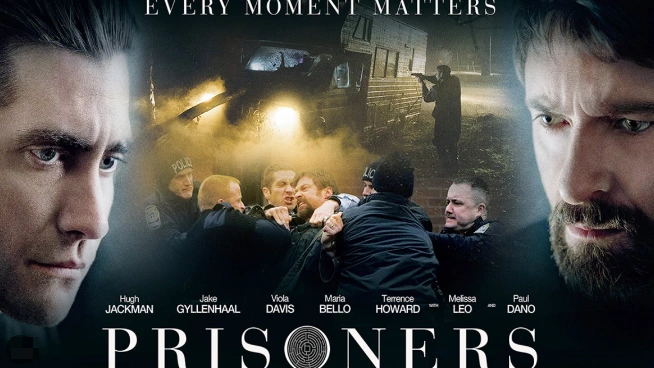 Community
A cult-favorite sitcom set in a community college is known for its quirky characters, clever writing, and unique blend of comedy and meta-humor. It's a truly enjoyable binge-watch if you love shows that break the mold.
FAQ
Can I change my country on Netflix?
Netflix assigns its content library based on your geographical location. While you can't manually change your country in Netflix settings, using methods like a VPN can help you access content from other regions.
Is it ok to use a VPN in Canada?
Yes, using a VPN is legal in Canada. However, it's worth noting that Netflix's terms of service mention that circumventing geo-restrictions is against their rules. Despite this, they seldom penalize users for using VPNs.
How much is US Netflix?
Currently, the basic plan for Netflix in the US costs $6.99 per month, while the premium plan, which offers Ultra HD streaming on four screens, costs $19.99 monthly.