Netflix is a great way to watch movies and series, but sometimes you may want to watch something that's not available in your region. In this case, you'd want to learn how to change the region on Netflix and make the most out of your subscription.
Think about it — maybe you're on vacation and want to watch a movie from your home country, or maybe there's a new show that you can't wait to see but it's not available in your region yet.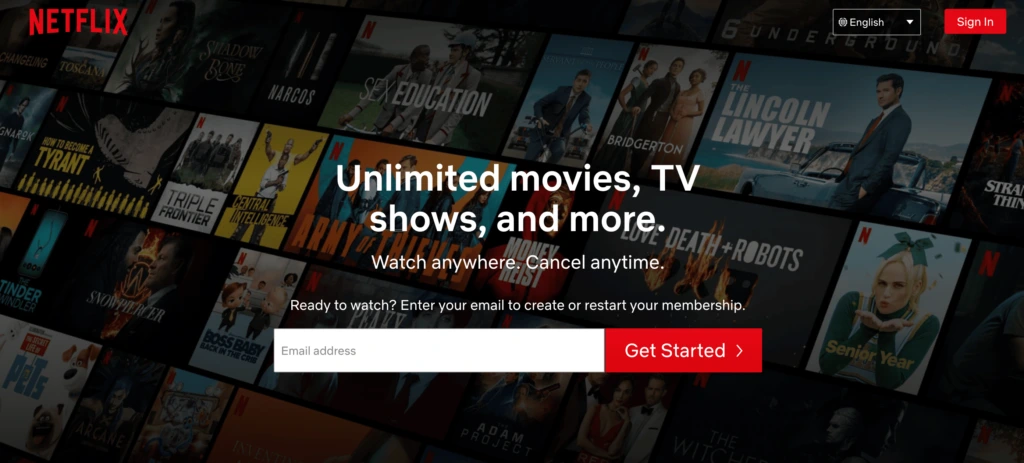 Whatever the reason, it can be frustrating to find that you're unable to watch the movie or series you want despite paying a subscription. But don't worry — there's a way to unblock Netflix libraries in different regions and get around this limitation.
So how to change the Netflix location? Well, let's get right to it!
How to use Netflix with VPN
So, how do you change your region on Netflix? The best and easiest way is to use a VPN. This is because VPNs give you the ability to spoof your location and make it appear as though you're in another country. This enables you to change the Netflix region and access movies or series that would otherwise be inaccessible.
For example, let's say you're currently in the US, and while browsing Netflix, you see there's a new movie or series that is only available to watch in Canada. If you use a VPN service, all you have to do is connect to their Canadian server and watch it as though you were actually in Canada.
Of course, it's not to say that you can use just any VPN out there and expect good results. The truth is that very few VPNs today can bypass Netflix's geoblocking. That's because Netflix uses powerful anti-VPN software to block VPNs from accessing its library.
This is where ClearVPN comes in.
ClearVPN is one VPN that is able to bypass Netflix's geo-blocks and offer its users access to the entire Netflix library, no matter what region you're in.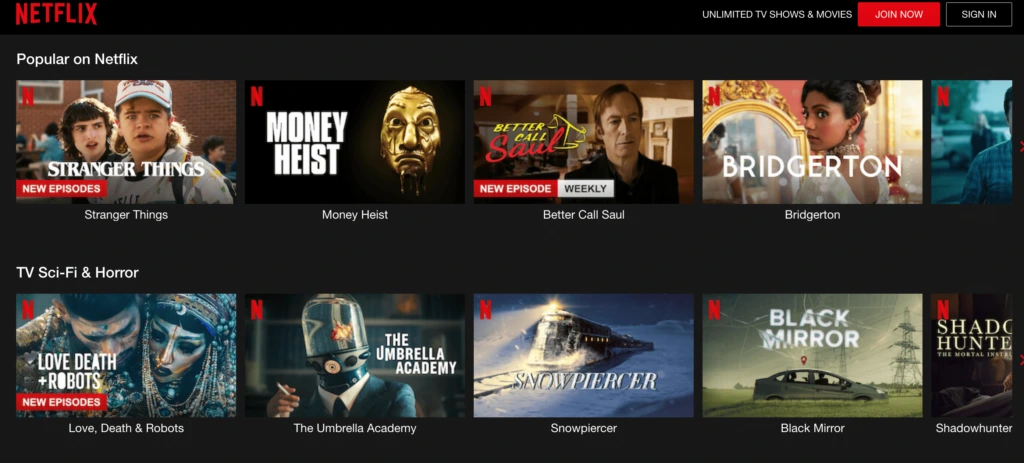 This begs the question, though — why does Netflix block content in the first place? They'd have a lot more subscribers, and they'd be sparing us the trouble of having to use Netflix with a VPN.
As it turns out, the answer is simply because Netflix has to — they don't have much of a choice. Netflix doesn't own all the content on its platform — they simply license it from different studios and producers around the world. Hence, they need to abide by the licensing agreements they have in place and restrict certain content to specific regions.
VPNs circumvent these restrictions by hiding your location and making it appear as if you're in another country. This is why Netflix has been cracking down on VPNs for the past couple of years, but providers like ClearVPN have continued to work around their blocks. It's perfect for people who want to watch Netflix from another country.
How to change your region on Netflix
Now it's not as difficult as you might think, and in this section, we'll be using ClearVPN as an example. All you need to do is go through a few simple steps:
The first step is to sign up for a ClearVPN account. You'll then be given login information to use the VPN service.
The next step is to download and install their VPN software for your device. ClearVPN supports a wide range of devices and operating systems, including PC/Windows, macOS, Android, and iOS.
Start the ClearVPN app and log in using your registered email address and password.
At this point, you should now be looking at the ClearVPN dashboard. Select "Streaming Access" mode.
Select from the list the Netflix region that you wish to unlock, and that's it — you've access to another Netflix library. Enjoy!
FAQs
Is it illegal to change your Netflix region?
It is not technically illegal to change the Netflix region. But, it is against Netflix's terms of service to do so.
Netflix has different licensing agreements with movie and television studios in different countries. So the selection of movies and shows available on Netflix varies from country to country. If you live in the UK, for example, you may not be able to watch some of the same movies and shows that are available on Netflix in the US.
Why did Netflix block my access to certain content?
Because you are not located in the correct region to access that content, Netflix licenses its content by geographic region to comply with copyright laws.
For example, if you try to watch a movie or series that is only licensed for viewing in the United States, your Netflix account will be blocked from streaming that content. Unfortunately, there is no easy way to circumvent this restriction. The best way to access the content you want is to switch your Netflix account to a country where that content is available.
Do you know any other ways to get around geoblocking?
There are a few ways to get around geoblocking. One way is to use a VPN service to change your IP address and make it look like you're in another country. Another way is to use a proxy server, which will also change your IP address but may not be as reliable as a VPN service. Lastly, you can use a Smart DNS service, which will also change your IP address but will not encrypt your traffic the way a VPN service does.
So there you have it — all you need to know about how to change the region on Netflix! Whether you're traveling or just want to watch a movie that's not available in your country, changing your Netflix region is a simple solution. All you need is a VPN service and a few minutes. So go ahead and explore all the great content that Netflix offers! Also, we prepared a great guide for you about how to watch Hulu with VPN from everywhere.