Are you a fan of British television while living in the Great White North? If so, then you've probably wondered whether there's a way to watch BBC iPlayer in Canada. After all, this streaming service is the heart of classic British content from iconic TV series such as "Doctor Who" and "Peaky Blinders" to exclusive films and documentaries that you won't be able to stream anywhere else.
In this quick guide, we'll show you how to access these BBC shows while living outside of the network's legal streaming range, as well as provide some must-watch title recommendations that you can enjoy as soon as you're up and running.
Let's jump right into it!
Why is BBC Player not available in Canada?
Now first, let's address the elephant in the room — why-oh-why isn't BBC iPlayer available in Canada? After all, many other streaming services are, such as Netflix and Hulu.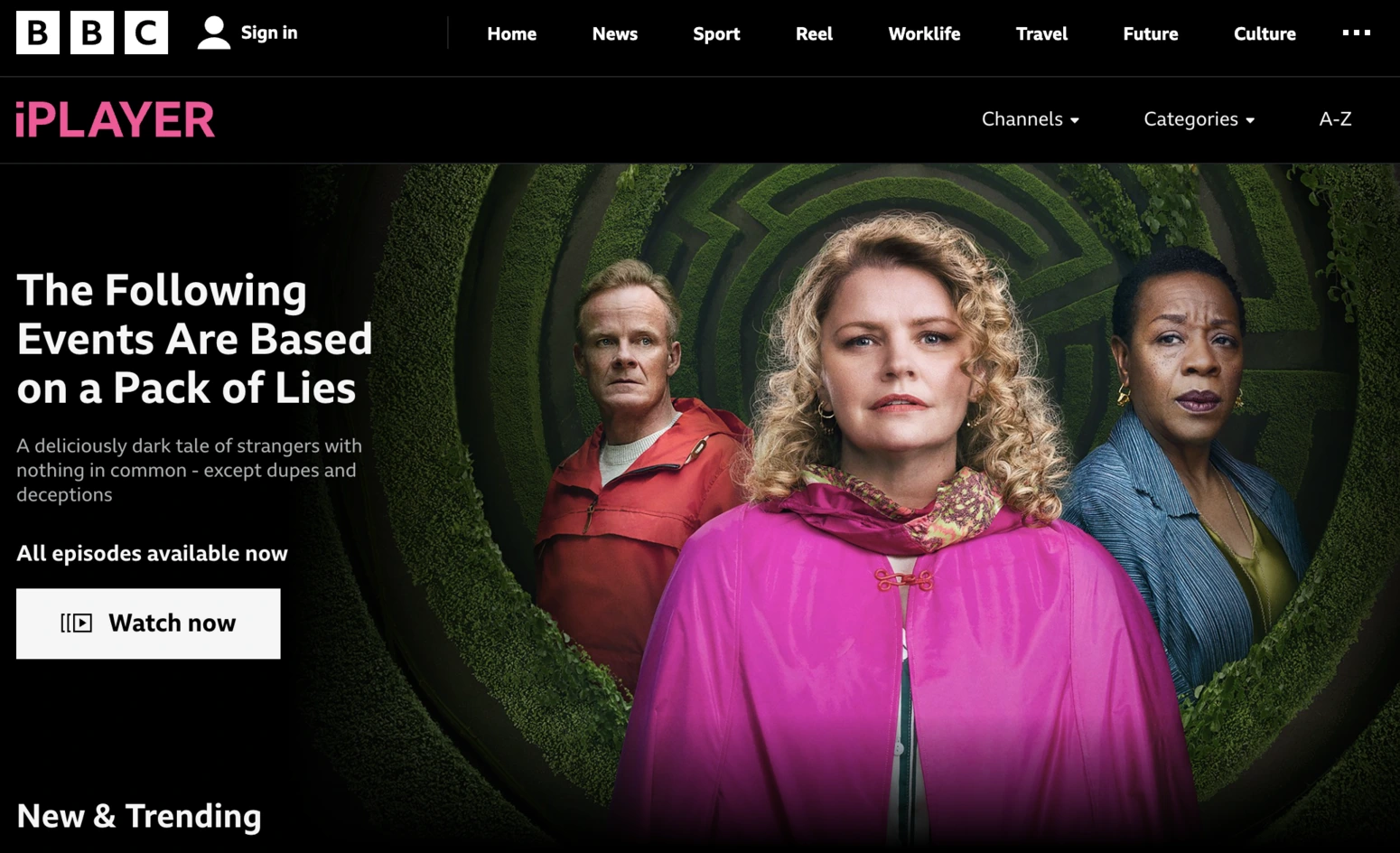 The answer to this is pretty simple and it all comes down to geographical restrictions and copyright agreements. BBC iPlayer can only offer the content in its library to users based in the UK due to the current state of their copyright agreements, so if you're not living there, you won't be able to stream any of it legally.
When you try to access BBC iPlayer from Canada, the service checks your IP address, recognizes that you're outside the UK, and blocks your access. But not to worry, as there's a way to get around this restriction — a VPN (Virtual Private Network)!
How to watch BBC iPlayer in Canada With a VPN
The right VPN is your ticket to unlocking BBC iPlayer's treasure trove of content from Canada. But before we go over the specific steps on how to do that, it's important to get a clear picture of what a VPN is and how it actually works. Only then can you fully appreciate the solution that we offer in this guide.
In the simplest terms, a VPN is an online service that helps you protect your data and access the web freely and securely. It does this by routing your connection through its own secure servers located around the world. In this case, we would use a server based in the UK to make it appear as though you're browsing the internet from that location.
This is how a VPN can help you access BBC iPlayer in Canada — by connecting to a UK-based server, the service will be tricked into thinking you're based there and allow you to stream its content without hassle.
The best part is that you can easily get a VPN running, and start watching BBC iPlayer in Canada today. For this guide, we'll be discussing the steps on how to do it all with ClearVPN — a fast and reliable premium VPN service with dedicated servers for unblocking BBC iPlayer in Canada.
How to get BBC iPlayer in Canada using ClearVPN
1. Download and Install the ClearVPN app on your streaming device
If you're on a Windows or MacOS device, you can do this from the ClearVPN website. Here you can download app for a Windows PC and macOS.
Alternatively, if you're on a mobile device, you can get the ClearVPN app from the Google Play Store (Android) or Apple App Store (iOS devices).
2. Run the ClearVPN app and sign up for a Premium account
Once installed, the next step is to run the ClearVPN app and create an account. While you can start using the VPN service for free, the dedicated streaming server for unblocking BBC iPlayer is a premium feature.
Just select the "Log in" option, then click/tap on the sign up link.
3. Select Streaming Mode
At this point, you should now have access to the ClearVPN dashboard. You'll need to select the "Streaming" mode and click/tap on the "Change" button on its lower right side.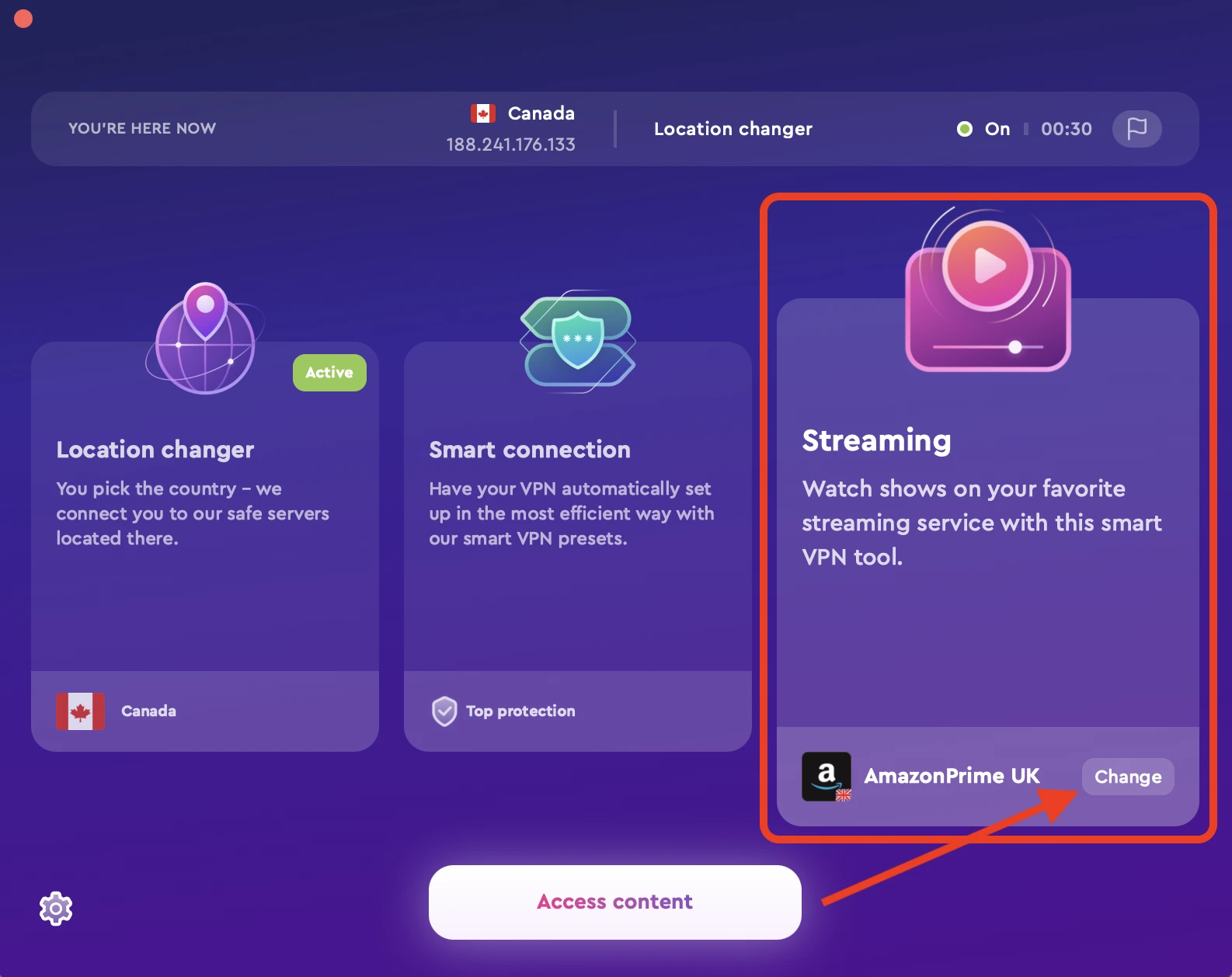 4. Select "BBC iPlayer"
Last, select BBC iPlayer from the list of streaming services. This will automatically connect you to a VPN server located in the UK.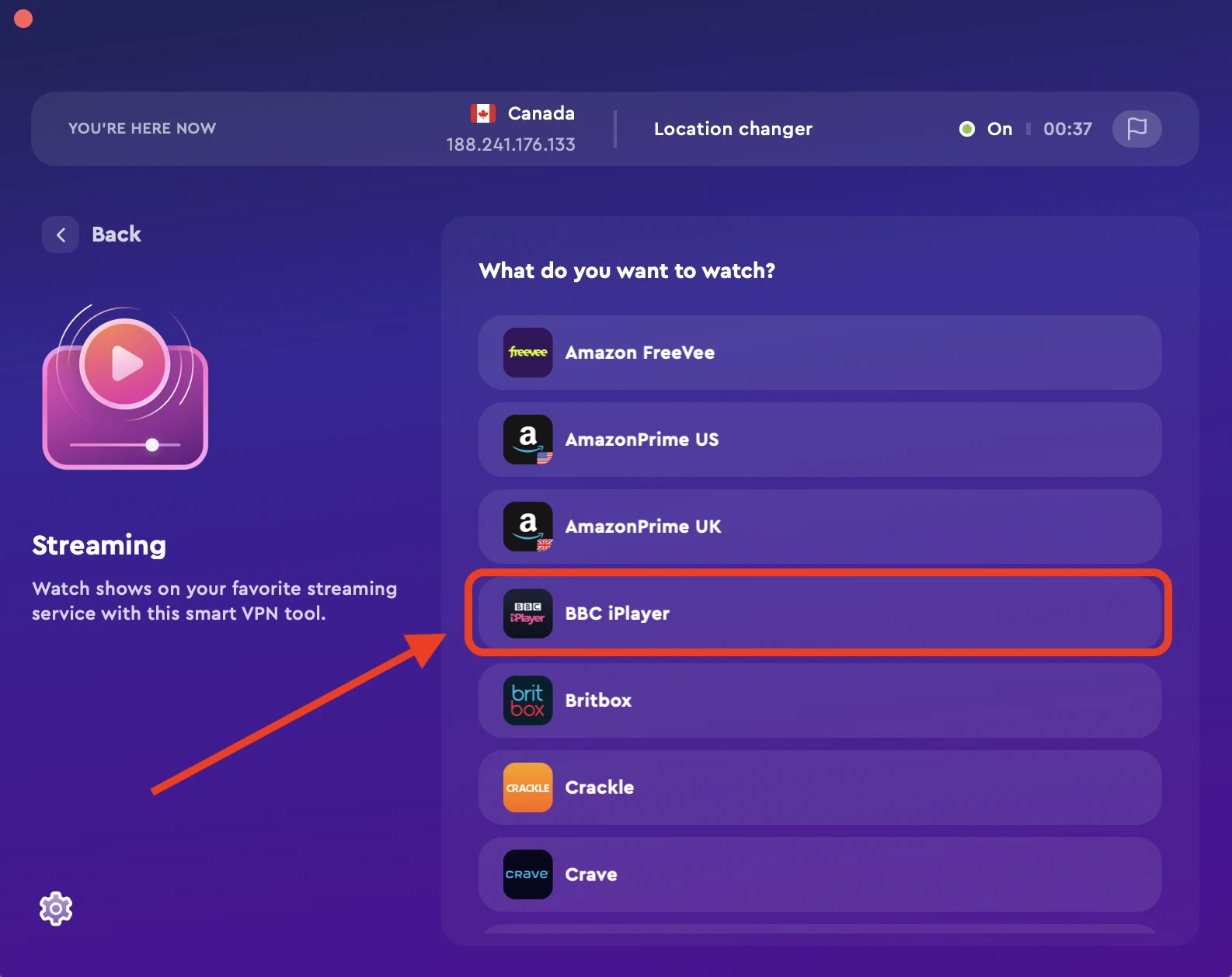 And that's all there is to it! BBC iPlayer will now read your IP address as if you're browsing from the UK, allowing you to stream all its content without restriction or limitation. The exact steps will vary on other VPN services, but the idea is essentially the same — to reroute your connection through a server located in the UK.
One important note is that not all VPNs out there will allow you to unblock and watch BBC iPlayer in Canada. This is especially true for so-called "free" VPNs that can't provide the kind of reliable connection required to stream any content.
What to watch on BBC iPlayer
BBC iPlayer boasts a rich library of British content so there's something for everyone. Once you've set up your VPN, you'll have a world of British television at your fingertips.
The following are some trending titles (as of August 2023) that you will not want to miss:
Starstruck
Starstruck is a six-part romantic comedy that follows former lovers Jessie and Tom as they reunite in their friends' wedding — only to find out that their feelings for each other may have never really gone away.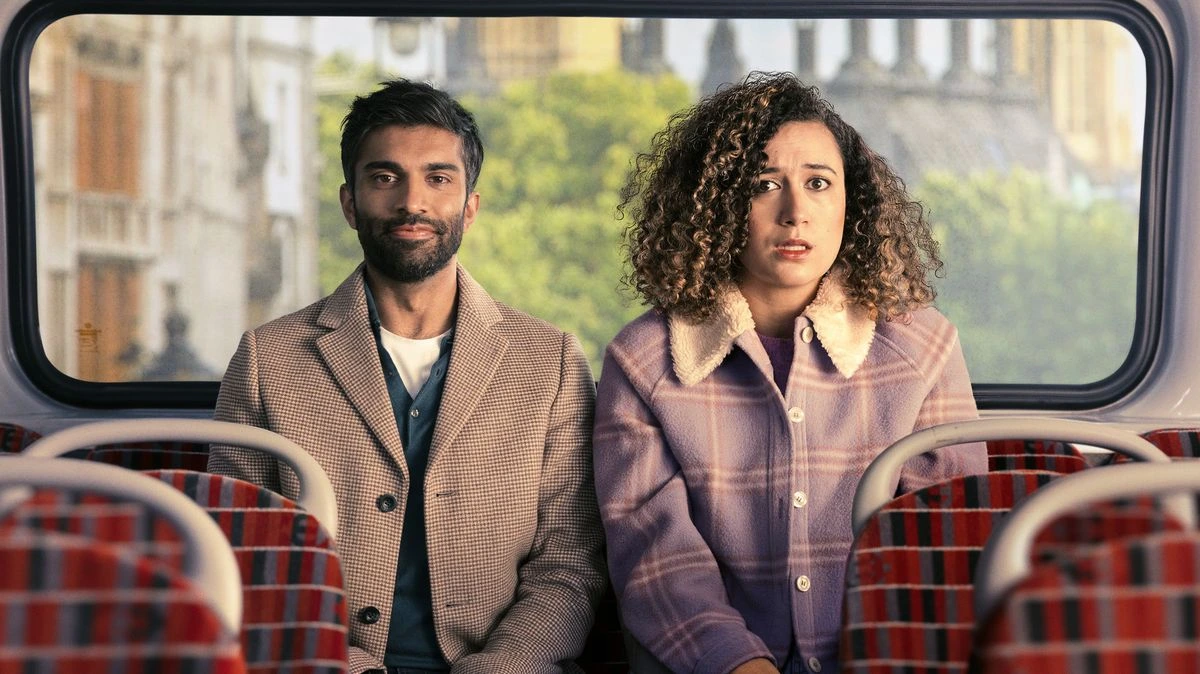 The Following Events are Based on a Pack of Lies
Don't let the long and obscure title of this comedy-drama fool you — it's actually an engaging and hilarious look at millennial life in the UK. The show follows the story of two women with nothing else in common, other than their choice of conman.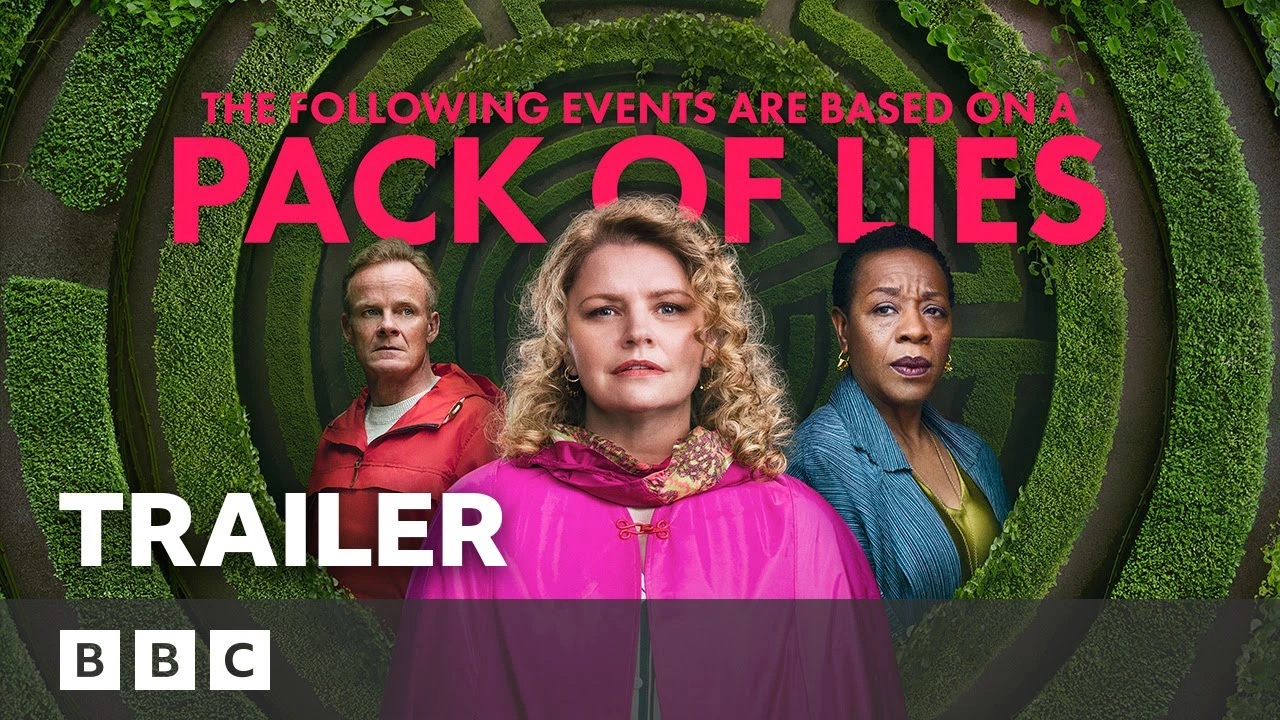 Celebrity Master Chef
If reality shows are more your kind of thing, then you'll want to give Celebrity Master Chef a try. The show features some of the most famous faces in British television as they compete for the title of best home chef.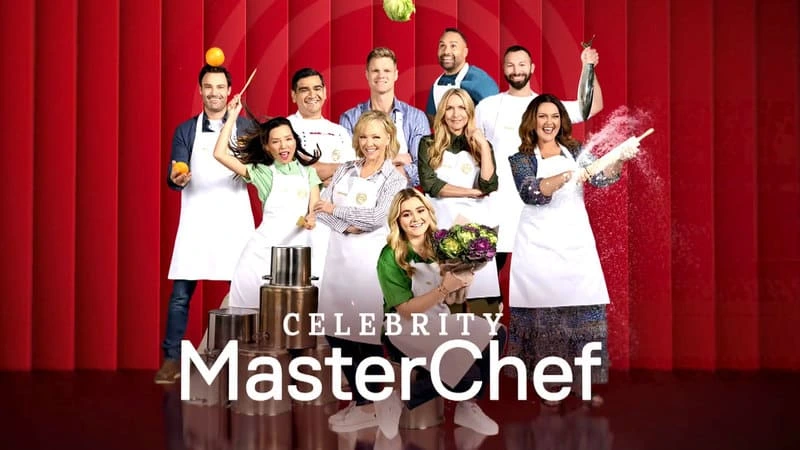 Ultimate Wedding Planner
For some feel-good reality TV, check out Ultimate Wedding Planner. The show follows the story of seasoned wedding planners who are tasked with organizing the dream weddings of high-profile couples.
The Woman In the Wall
If you're a fan of psychological thrillers, then The Woman In the Wall is not to be missed. This TV series follows the story of a young mother whose life starts to unravel as she discovers secrets from her past.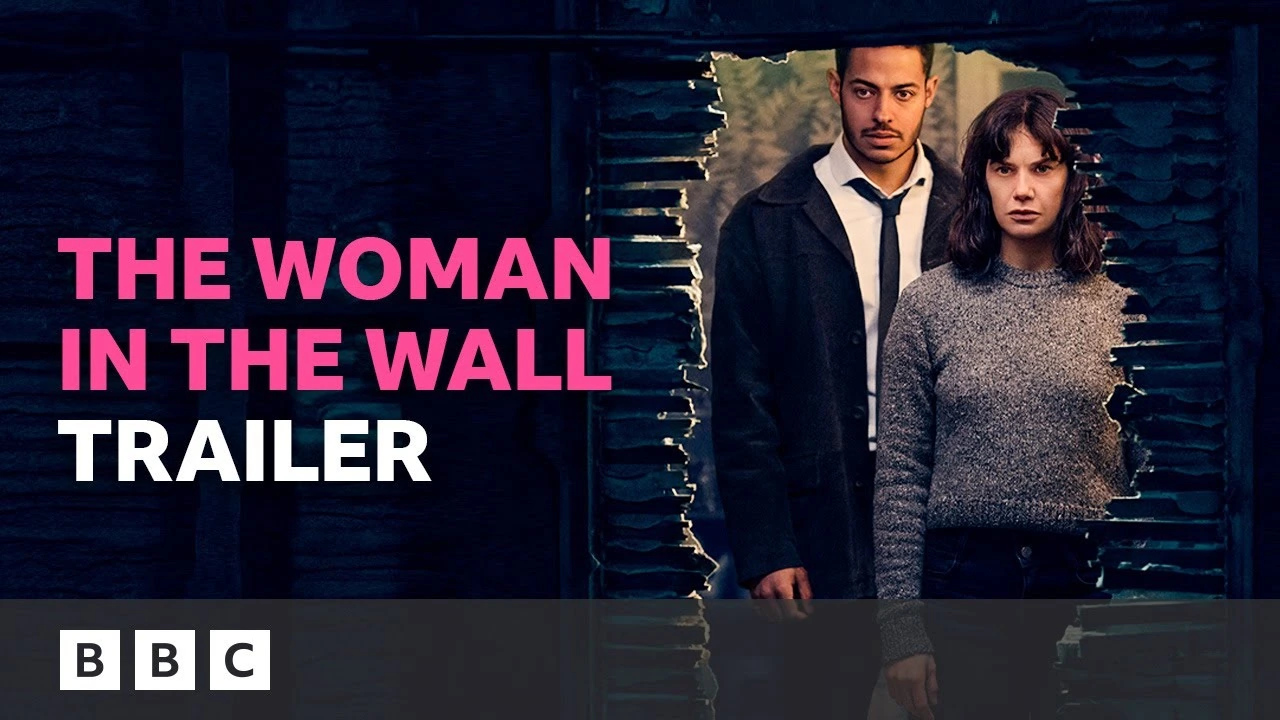 Ghosts US
A US remake of the popular British comedy series that follows the story of an 18th century house in the present day and its mischievous hauntings.
FAQs
Which countries have BBC iPlayer?
BBC iPlayer is officially only available in the UK. However, with the use of a VPN, it's possible to access it from anywhere in the world, including Canada.
Is BBC iPlayer in Canada Free?
Yes, BBC iPlayer is a free service. However, you'll need to consider the cost of a premium VPN service which you'll need to access it from Canada.
Can BBC iPlayer detect VPN?
Yes. Like most streaming services, BBC iPlayer has an obligation to ensure that its content is only being accessed from its authorized locations. As such, they use powerful anti-VPN software that detects and blocks attempts to bypass their geo-restrictions.
With that said, a few VPN services have been able to stay ahead of BBC iPlayer's detection methods. ClearVPN is one such service, as it has dedicated streaming servers optimized for unblocking BBC iPlayer from anywhere in the world.