Are you a fan of HBO's incredible lineup of shows and movies but can't access them because you're in the UK? You're not alone. Unfortunately, HBO Max is currently only available in the United States and certain territories.
But don't worry! This comprehensive guide will show you how to bypass this restriction.
So let's get right to it!
Why is HBO Max not available in the UK?
Before anything else, it's essential to understand why HBO Max is not available in the UK in the first place. It seems that for a big Hollywood platform like HBO Max, being available in multiple countries should be a no-brainer.
But the truth is that HBO Max's content is still subject to territorial licensing restrictions. HBO has contracts with broadcasters and streaming platforms in the UK, such as Sky and NOW, which hold the rights to air HBO content in the region.
As a result, HBO Max cannot legally offer its services in the UK until these agreements expire or are renegotiated. This is a common issue for many streaming services when trying to expand their reach internationally.
But don't worry — until HBO Max is officially available in the UK, there is a simple way to get around this limitation which we'll cover in the next section.
How to get HBO Max in the UK despite geo-restriction?
To better understand how you can access HBO Max in the UK, it's helpful to know how they're implementing these blocks in the first place.
HBO Max uses geo-blocking, where companies can restrict access to content based on the user's physical location. This geo-restriction works by looking at your IP address and checking it against its database of blocked regions.
As long as your IP address suggests you're in the UK, you won't be able to access HBO Max. But what if you can trick the service into thinking you're located elsewhere? That's where virtual private networks (VPNs) come in.
How to watch HBO Max in the UK using a VPN
A VPN allows you to change your IP address, making it appear like you're accessing the internet from another location, like, for example, the United States. This way, you can bypass geo-restrictions and access HBO Max in UK without issues.
You can think of it this way — when using a VPN, your data is tunneled through an encrypted network to the VPN server in another country. You then take on that server's IP address and can access services limited to that region, even if you're thousands of miles away.
Choosing the right VPN to unblock HBO Max in the UK
You should know that not all VPNs are created equal, so it's essential to choose wisely. Make sure to look for a reliable and secure provider that offers the following:
• Fast connection speeds — Your VPN should be able to stream content without any noticeable buffering or lag.
• Strong encryption — You need military-grade encryption protocols for maximum security and privacy.
• Wide server coverage — Choose a provider with multiple servers in the US, so you can easily access geo-restricted services.
• Zero-logging policy — Ensure your VPN does not log your online activities.
Last but not least, remember that streaming services like HBO Max are always looking for ways to detect and block VPNs. So, pick a trustworthy provider that can keep up with the latest measures and ensure a seamless streaming experience.
In general, you should avoid free VPNs, as they tend to be slow and lack the necessary encryption protocols. Additionally, there's always a much higher risk of data breaches or malware infection with free services, so it's best to stick with a premium VPN service provider.
Watch HBO Max in the UK with ClearVPN
Not sure what VPN to use with all the qualities mentioned above? You'll find all this and more with ClearVPN — a user-friendly and secure VPN service that provides an easy and reliable way to access geo-restricted content, including HBO Max.
Just how easy, you ask? Well, all you need to do is follow a few simple steps:
1. Go to the ClearVPN website and download the ClearVPN app on your device.
If you're using an Android or iOS device (iPhone/iPad), you can also download the ClearVPN app from the Apple App Store or the Google Play Store.
2. Install and run the ClearVPN app on your device.
3. Sign up for an account. You can start using ClearVPN for free, but you'll need a premium account to access their dedicated streaming servers.
4. Log in using your ClearVPN credentials.
5. Select the "Streaming" mode on the main dashboard and click/tap on the change button.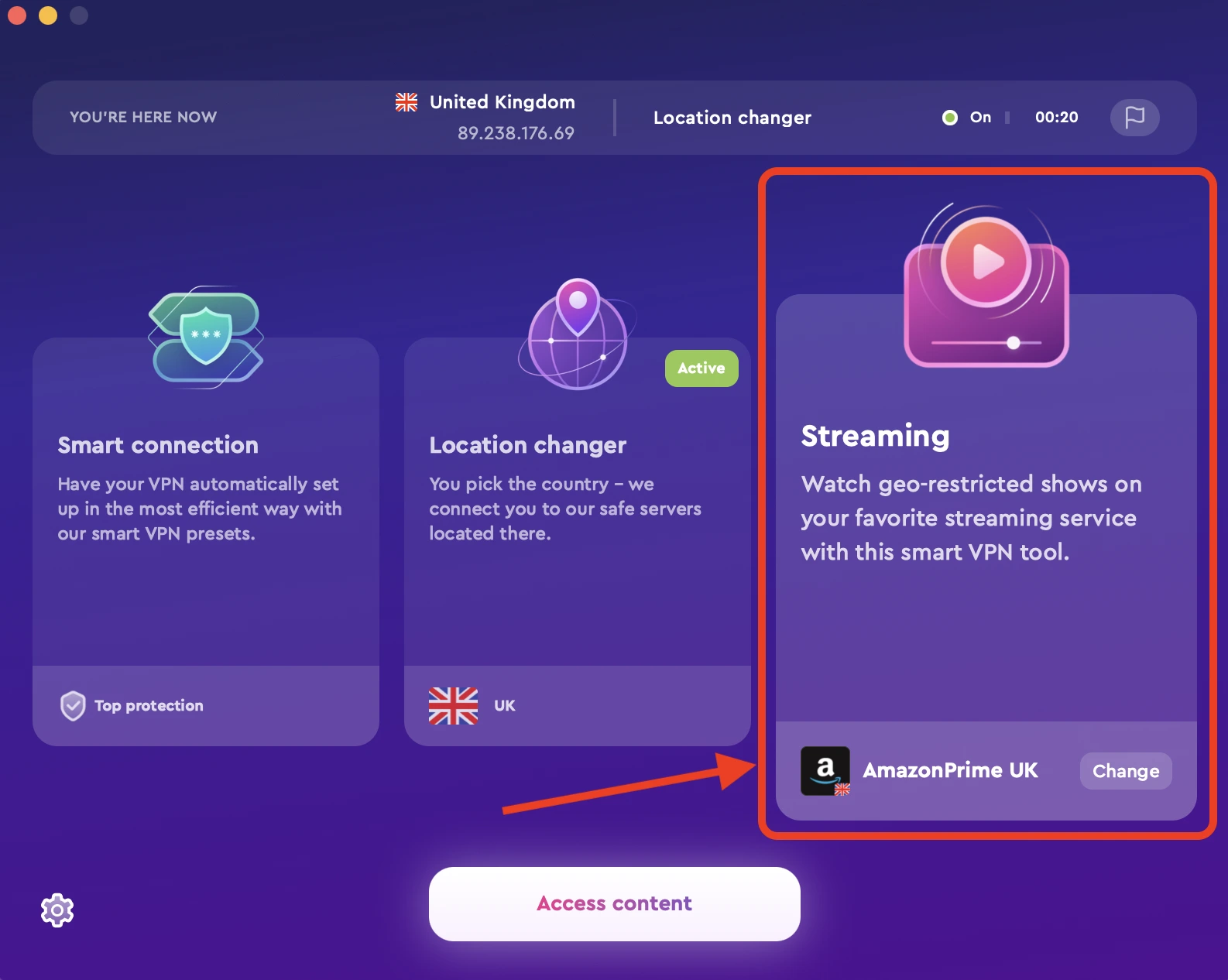 6. Select HBO Max from the list of streaming servers.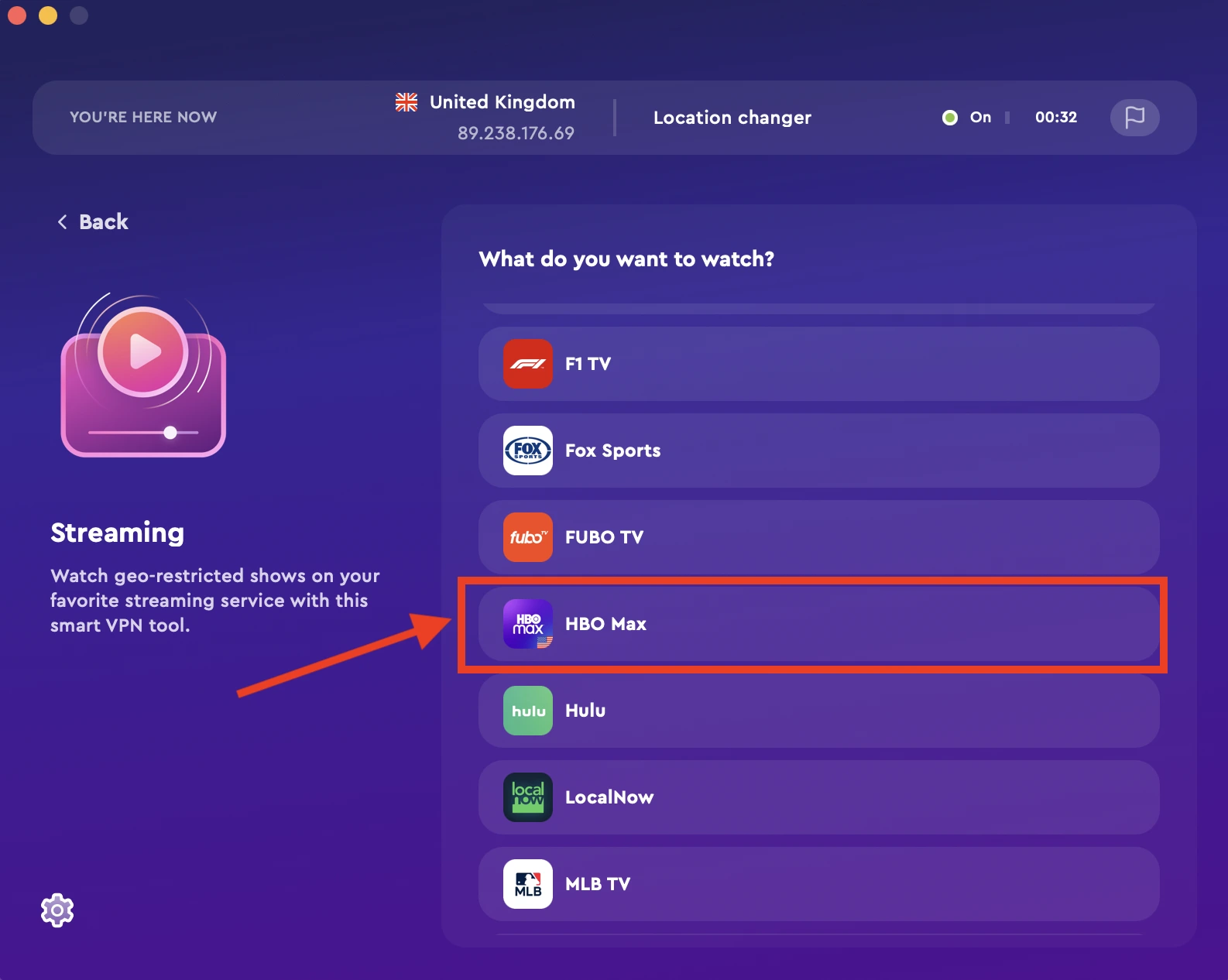 Now, you should be able to watch HBO in the UK without any geo-restrictions. So sit back, relax, and enjoy your favorite shows!
What to watch on HBO Max?
Now that you know how to watch HBO Max in the UK, you might be wondering what shows and movies are worth checking out. Here are some popular titles stirring up excitement on the streaming platform:
The Last of Us
In a post-apocalyptic world, a survivor and a young girl form an unlikely bond as they navigate danger and loss. This gripping series explores the limits of human endurance and the power of hope.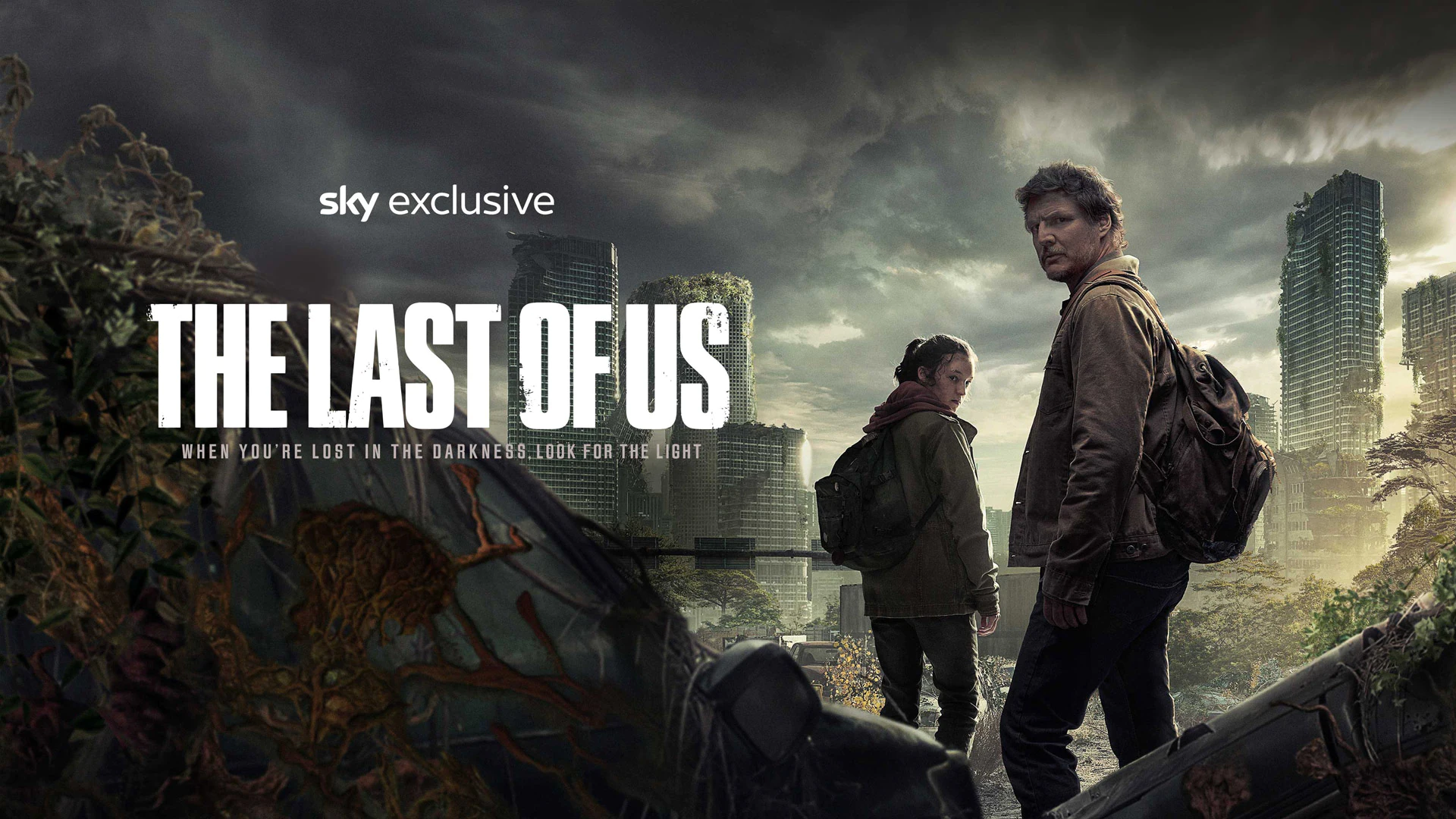 Reality
Step into the unpredictable world of reality TV with this HBO Original that takes you behind the scenes of the genre. Experience the drama, laughter, and tears as contestants vie for their moment in the spotlight.
Someone You Love
Join comedian Sarah Silverman as she navigates love, life, and laughter in this hilarious and heartfelt HBO Original stand-up special. Prepare for an evening of unfiltered humor and unexpected insights into the human experience.
Shazam! Fury of the Gods
Billy Batson returns as the superhero Shazam, facing new challenges and enemies in this thrilling sequel. The world's fate hangs in the balance as he discovers the true meaning of heroism and friendship.
Game of Thrones: House of the Dragon
Delve into the fiery history of House Targaryen in this prequel to the acclaimed Game of Thrones series. Witness the rise and fall of dragonlords as they struggle for power in a land where dragons rule the skies. Also, you might be interested in where and how to watch Game of Thrones in Australia, check out our recent guide.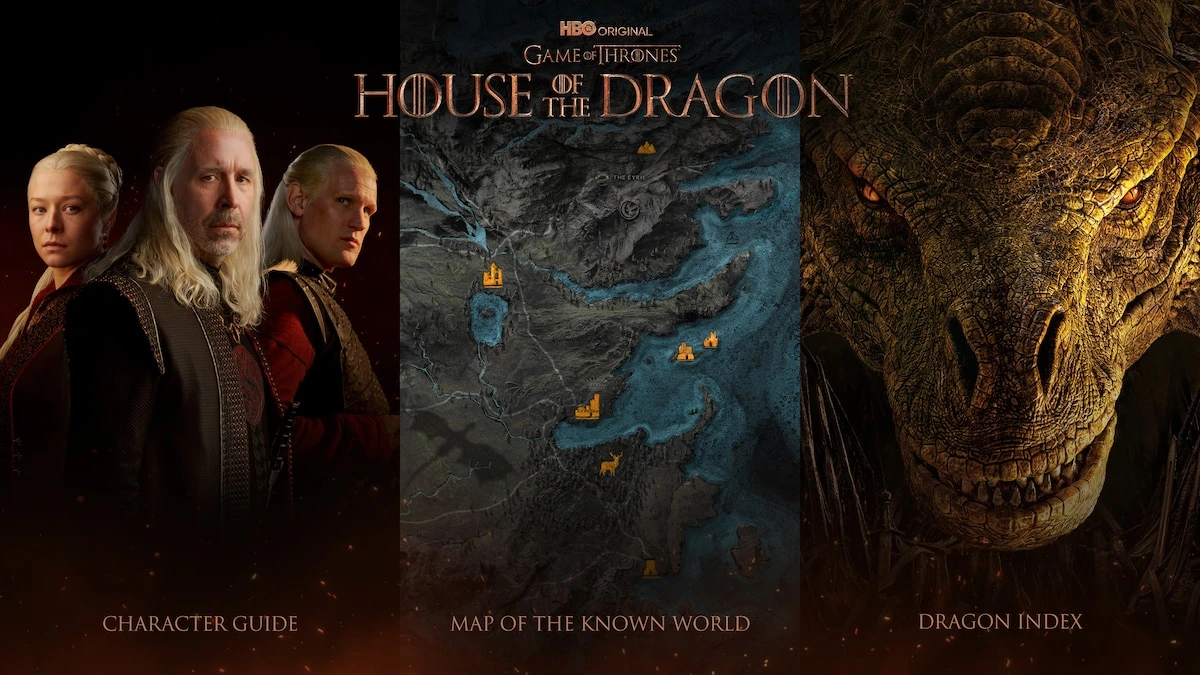 Somebody Somewhere
Follow a middle-aged woman's journey as she finds her voice and place in the world while navigating the complexities of small-town life. This heartwarming dramedy celebrates the beauty and humor found in life's imperfections.
Perry Mason
Set in 1930s Los Angeles, this gritty crime drama follows the titular character, a down-and-out private investigator who takes on high-profile cases and uncovers dark secrets. Witness the transformation of Perry Mason from a struggling detective into a legendary criminal defense attorney.
FAQs
When is HBO Max coming to the UK?
No official date has been announced for HBO Max's launch in the UK. The availability depends on existing agreements and future plans between HBO and local broadcasters.
How can I watch HBO in the UK?
You can watch HBO in UK through a subscription to Sky Atlantic or NOW TV, which offer a selection of popular HBO shows and movies. But if you want the full HBO experience, you'll need to wait until HBO Max is officially launched in the UK, or use a good VPN service to unblock access.