The epic fantasy series, Game of Thrones, has captivated audiences worldwide with its intricate plotlines, complex characters, and the relentless battle for the Iron Throne. If you're residing in Australia and are eager to immerse yourself in the Seven Kingdoms of Westeros, you're probably asking, "Where to watch Game of Thrones?"
In this quick guide, we'll show you exactly how to do just that and uncover the best platforms to stream this phenomenal series.
So let's get right to it!
How to Watch Game of Thrones in Australia: no shortage of options
Fortunately, there is no shortage of platforms to watch Game of Thrones in Australia. That's hardly surprising considering the immense popularity of this HBO series.
And to help you decide which platform best suits your needs, let's take a closer look at some of your options below.
How to watch Game of Thrones on Foxtel
Foxtel is a renowned Australian pay television company that offers a diverse range of channels and programming. The good news for Game of Thrones fans is that the entire series is available on Foxtel. You can catch full episodes either on FOX SHOWCASE or On Demand.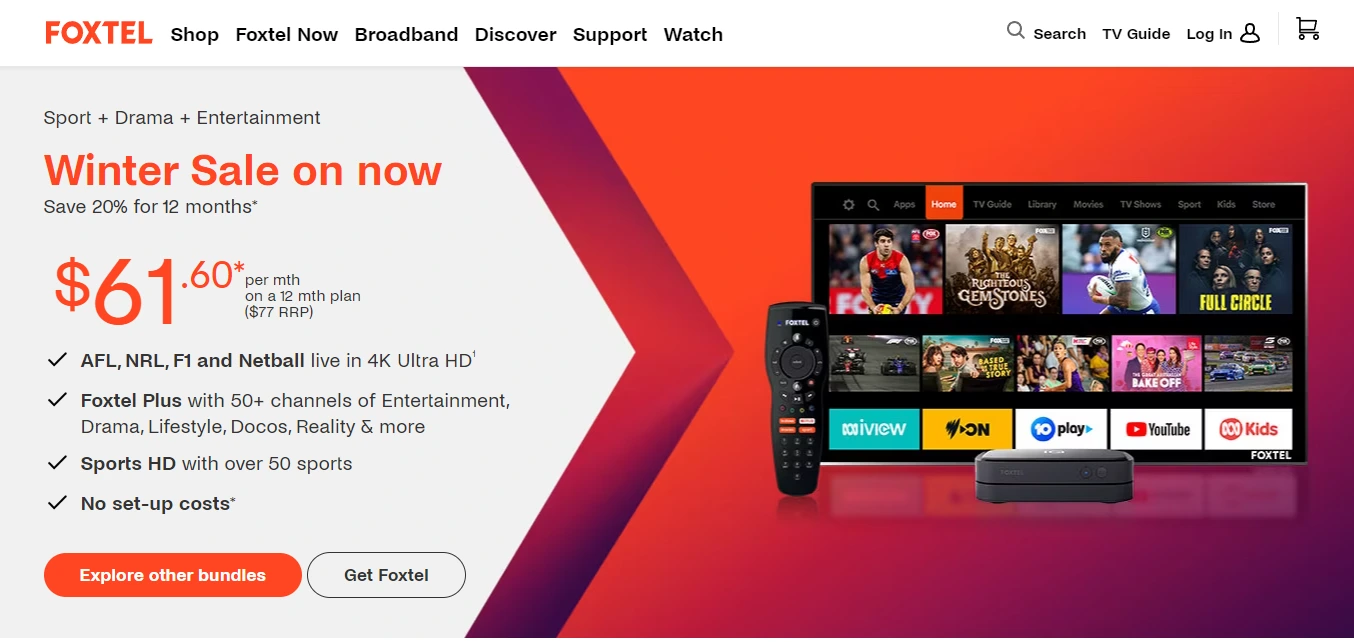 For new customers, Foxtel provides a 10-day free trial. This gives you an excellent opportunity to watch game of thrones on Foxtel without any initial cost. But if you're looking for a more flexible option, consider Foxtel Now — a standalone streaming service that doesn't require a traditional Foxtel subscription.
Watch Game of Thrones on BINGE
BINGE is another platform where you can watch Game of Thrones in Australia. It offers all eight seasons of the series. Plus, with its user-friendly interface and competitive pricing, BINGE could be your ticket to the fierce battles, political intrigue, and breathtaking landscapes of Game of Thrones.
How to Watch Game of Thrones on HBO Max
HBO Max is another great option to watch Game of Thrones along with a large selection of other HBO titles. But unfortunately, it's not yet available in Australia due to licensing issues. The good news is that there's a workaround — ClearVPN!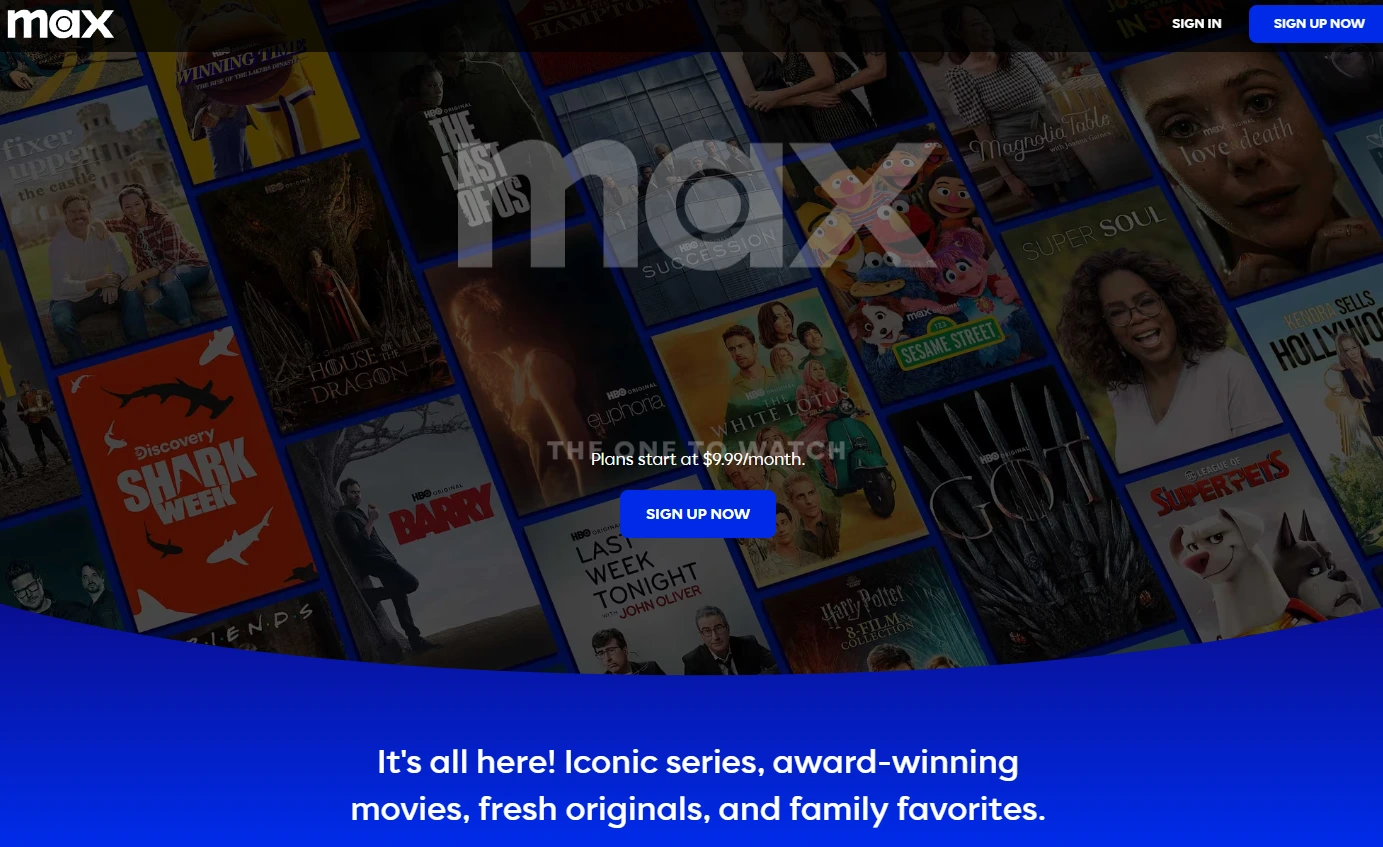 ClearVPN is a premium virtual private network service that allows you to access geo-blocked content from around the world. It accomplishes this by basically masking your IP address and routing your traffic through a server in another country (where access to HBO Max is readily available).
Plus, you can unlock HBO Max with ClearVPN in just a few simple steps:
1. Download and run the ClearVPN app.
2. Select the "Streaming" mode, and click/tap on the "Change" button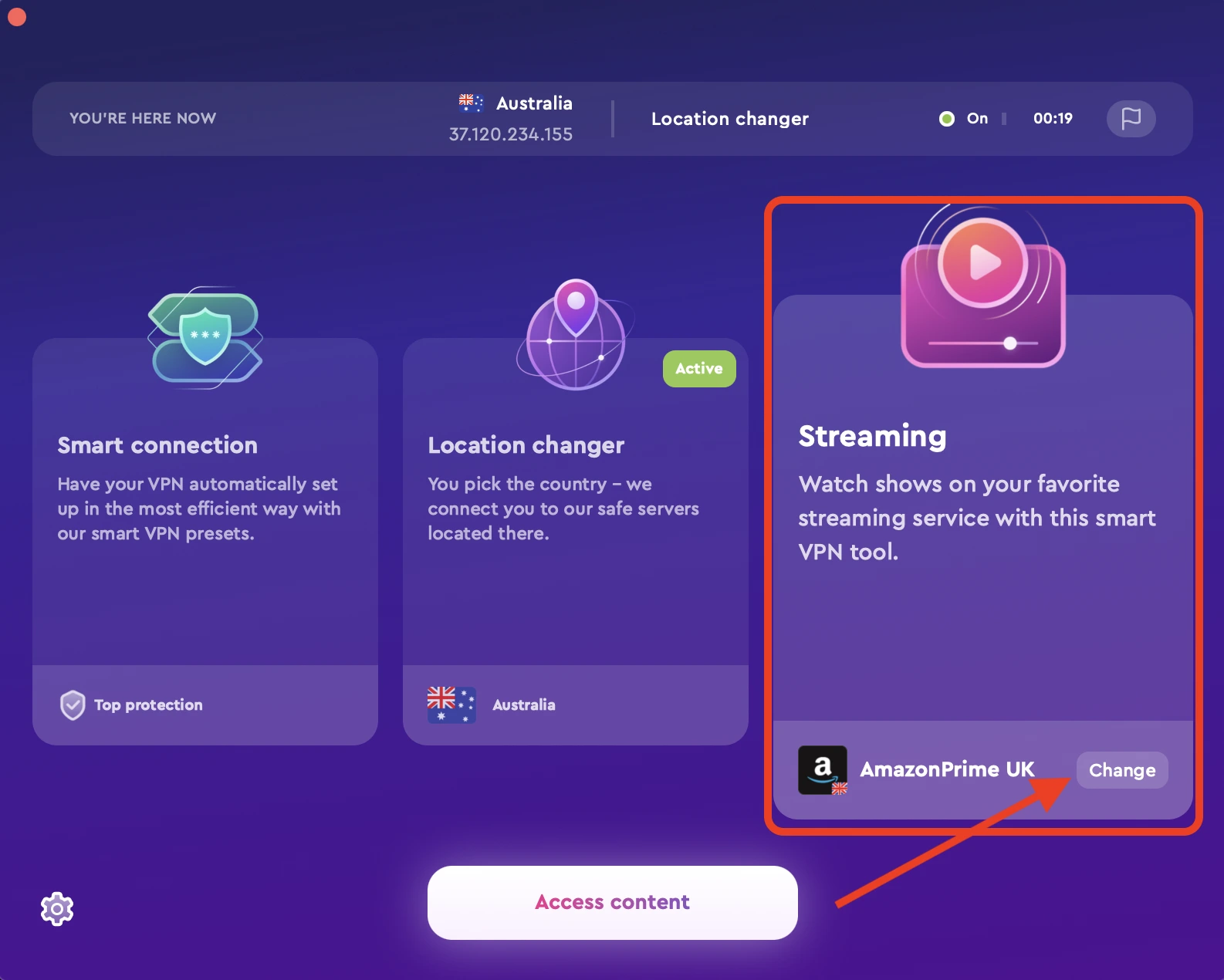 3. Select "HBO Max" from the list of streaming services.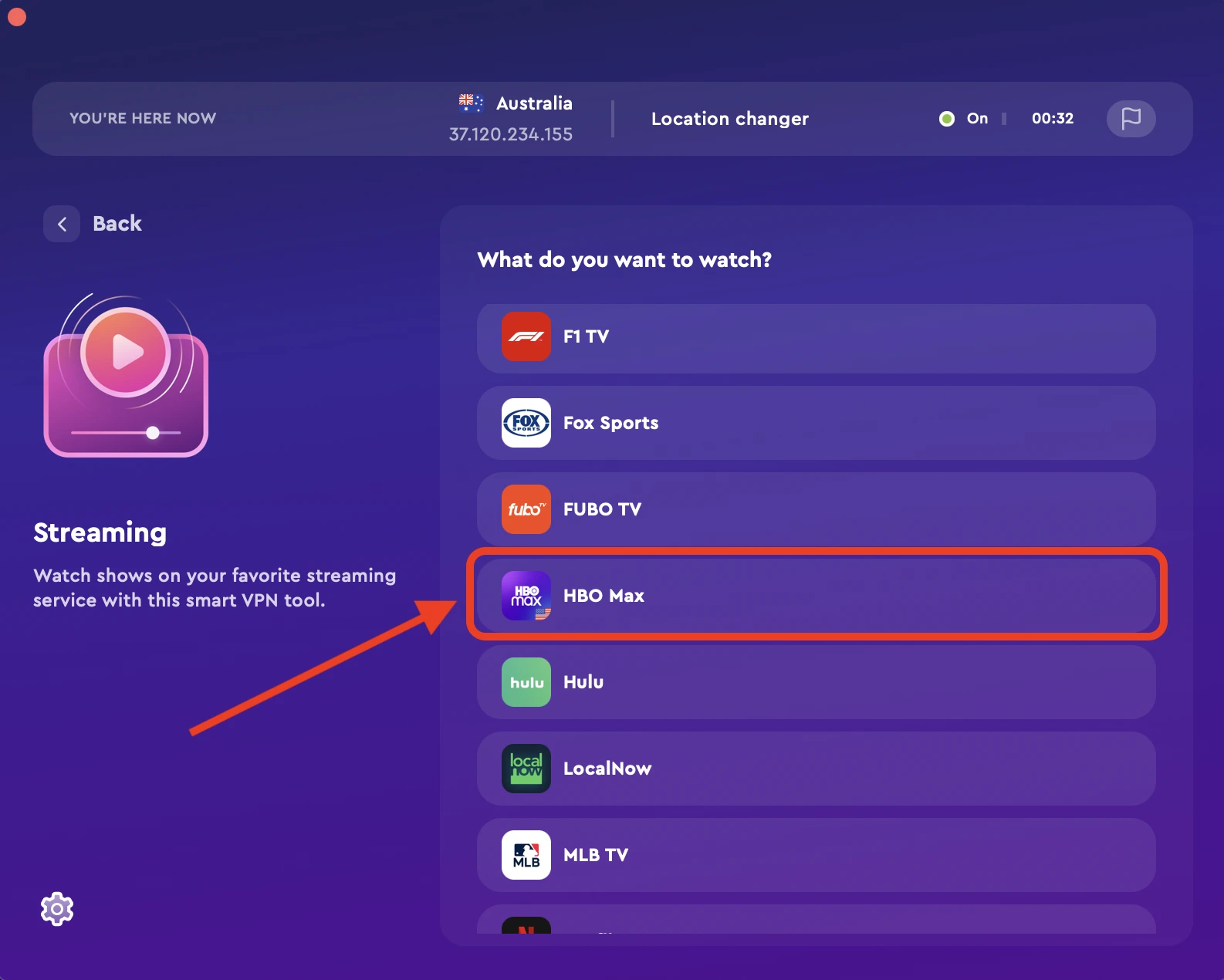 And that's it — you're ready to watch Game of Thrones on HBO Max! The best part is that you can also do the same for other streaming services that are not available in your region. So while there are easier and more convenient ways to watch Game of Thrones in Australia, a VPN is a great option for users looking to access more content from around the world.
Just keep in mind that not all VPNs are created equal, so be sure to select one that's fast and proven capable of unblocking geo-restricted content. Steer clear of free VPNs as they are often unreliable and can potentially expose you to security risks.
Watching Game of Thrones offline
But what about watching Game of Thrones offline? Well, that's possible too. Platforms like Fetch TV, Telstra TV, and Google Play allow you to buy and download episodes from the series. This feature is handy for long commutes, travel, or when you're in areas with unreliable internet connections.
So as you can see, There really is no shortage of options for watching Game of Thrones in Australia. Whether you choose Foxtel, Foxtel Now, BINGE, or decide to use ClearVPN to unlock HBO Max, you're set for an immersive journey through one of television's most acclaimed series.
FAQs
Will Game of Thrones come to Netflix Australia?
Currently, Game of Thrones is not available on Netflix Australia. The show is exclusive to HBO, and in Australia, it can be streamed on Foxtel, Foxtel Now, and BINGE.
What is the cheapest way to watch Game of Thrones in Australia?
BINGE is considered one of the most affordable options to watch Game of Thrones in Australia. They offer a two-week free trial followed by competitively priced subscriptions.
How much is HBO Max in Australia?
As of now, HBO Max is not officially available in Australia. However, Australians can access it via a VPN. The cost will depend on the chosen VPN service and the HBO Max subscription. But, currently the price for HBO Max starts from $9.99/month. Also, check our recent post about how to watch HBO Max in Australia easily.
How much is BINGE in Australia?
BINGE offers several pricing tiers to suit different viewer needs. It's recommended to check their official website for the most accurate and current pricing.
Will there be a season 9 of Game of Thrones?
As per the creators, Game of Thrones concluded with season 8. However, fans can look forward to spin-off series such as House of the Dragon.