In today's digital age, staying connected with friends and family is easier than ever. One of the most popular ways to bond is to watch Netflix together. With a plethora of shows and movies available, there's always something that people can enjoy together, and you don't even have to be in the same room!
In this quick guide, we'll explore how to watch Netflix together, whether right next to each other or miles apart. So let's get right to it!
Watch Netflix Together: Your Options
First, why bother watching Netflix together when you can watch alone? While there's nothing wrong with solo viewing, it's always more fun to experience movies and shows with someone else. For one thing, it lets you exchange thoughts and reactions in real-time. Watching Netflix together is a great way to foster relationships at a distance!
Fortunately, there is no shortage of ways to watch Netflix together with family and friends. Such an activity can be accomplished through various means, depending on your preferences and circumstances.
Here are some popular options:
In-Person Viewing Parties
If you and your friends or family are in the same location, hosting a Netflix viewing party is a great way to bond. Gather around a TV or projector, log in to one person's Netflix account, and start streaming your favorite show or movie.
Virtual Watch Parties
For those who aren't physically together, virtual watch parties are a fantastic solution. Several platforms and extensions enable watching Netflix together with video calls or creating a shared viewing experience among users.
Some popular options include:
Teleparty (formerly Netflix Party)
Scener
Zoom
We'll dive deeper into these virtual options in the sections below.
How to watch together on Netflix using Teleparty
Teleparty is a widely-used browser extension that allows you to watch Netflix together with friends and family online. With synchronized playback and a chat feature, you can enjoy your favorite shows and movies while discussing them in real-time.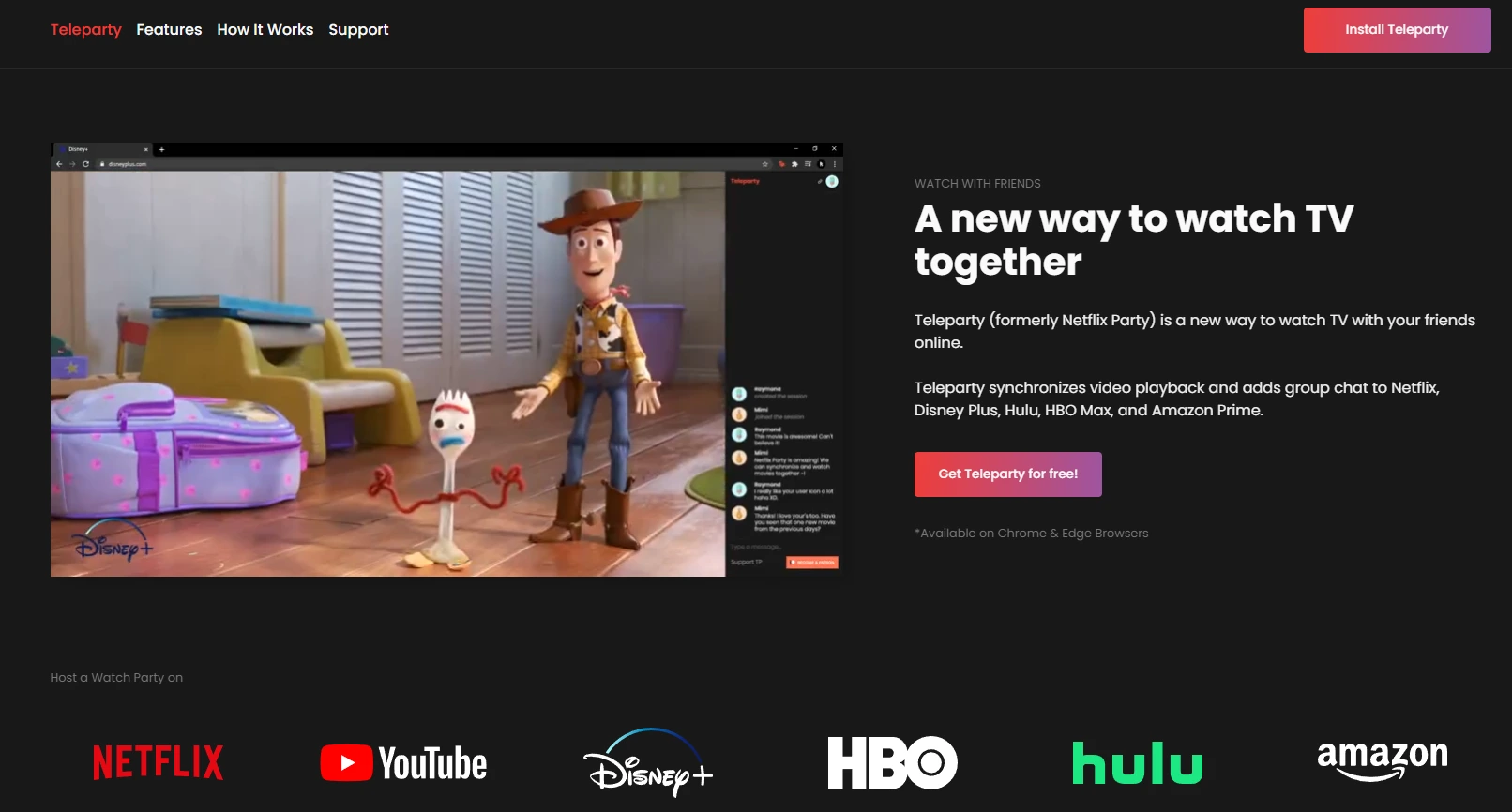 Here's how to watch together on Netflix using Teleparty:
1. Install the Teleparty extension for Chrome or Microsoft Edge.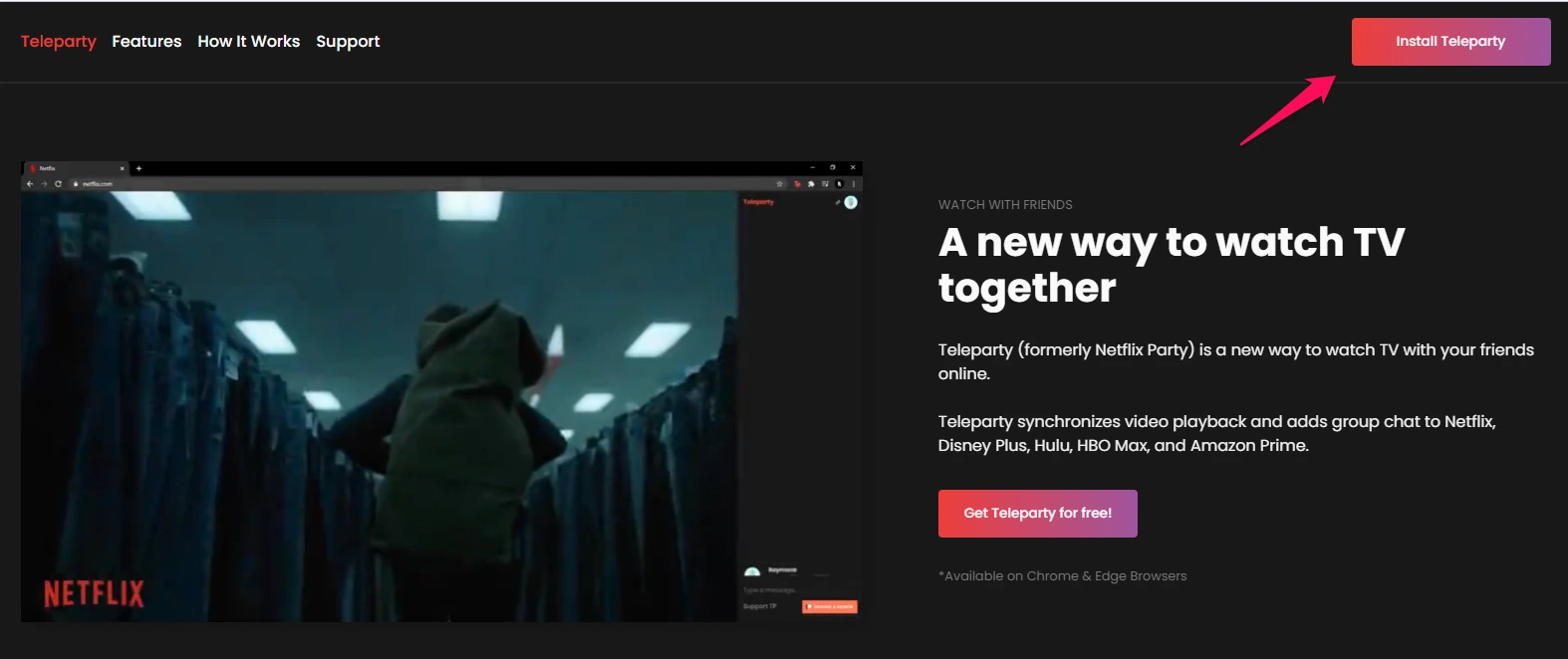 2. Open Netflix and start playing your desired show or movie.
3. Create a party by clicking the Teleparty icon in your browser toolbar.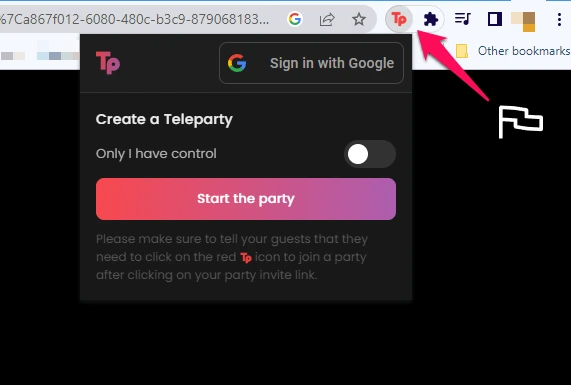 4. Share the unique party link with your friends so they can join.
It's important to note that all participants must have their own Netflix account and the Teleparty extension installed to join the watch party.
How to watch movies together on Netflix using Scener
Scener is another platform enabling you to watch Netflix with friends online. With a built-in video call feature, Scener takes the experience up a notch by allowing you to see and hear your friends while watching your favorite content.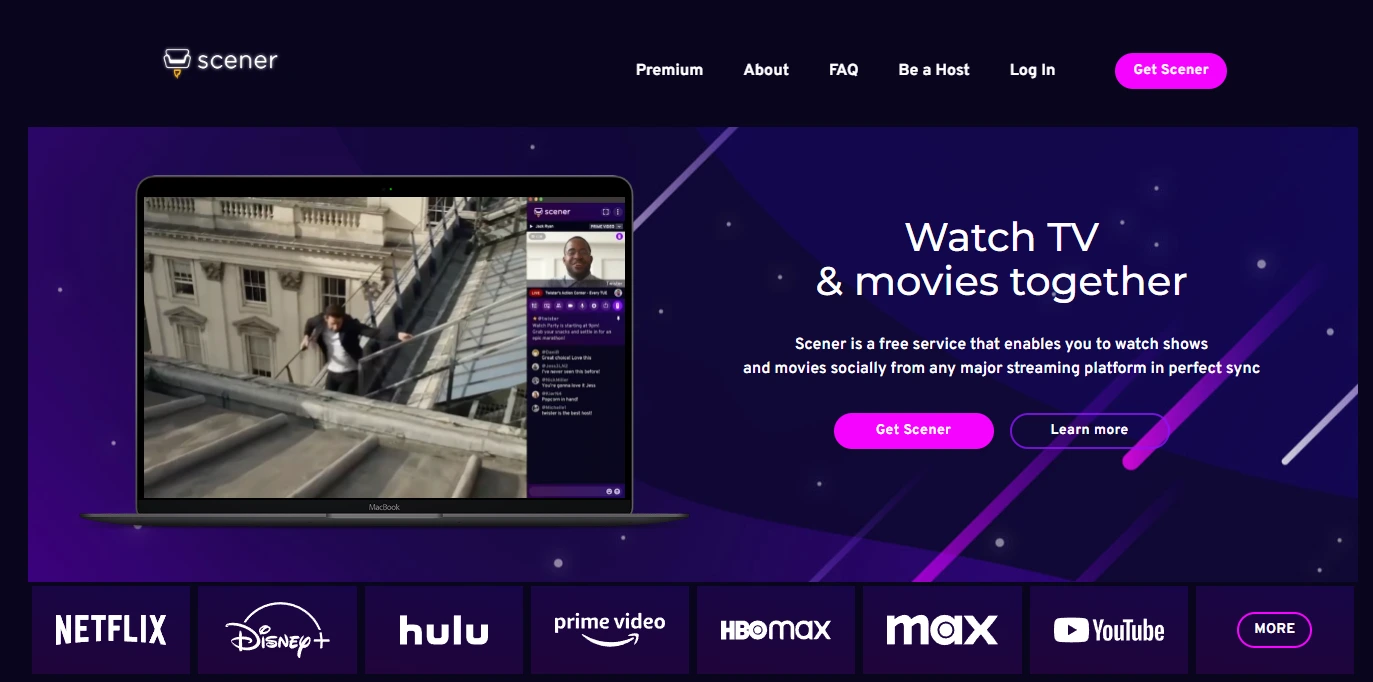 To use Scener, follow these steps:
1. Install the Scener extension for Chrome.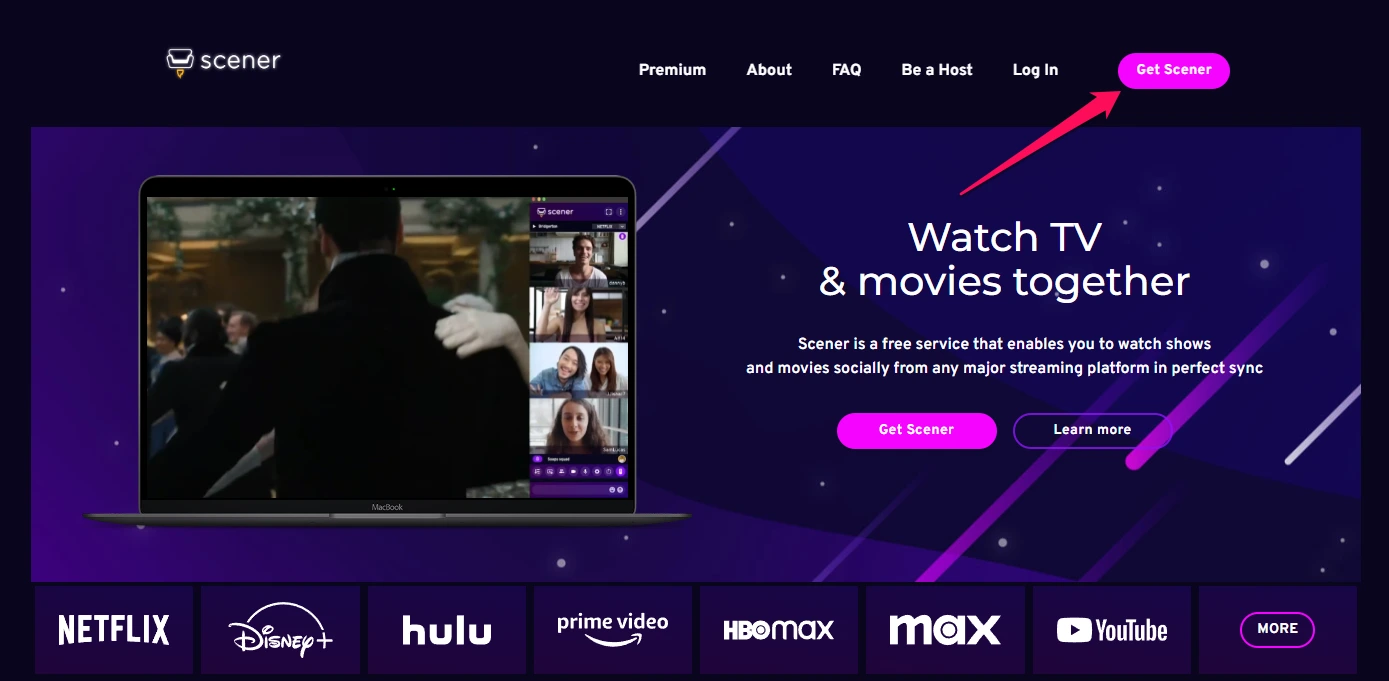 2. Create a Scener account or log in with your existing one.
3. Click on "Host a Watch Party" and select Netflix as your streaming platform.

4. Invite your friends to join the theater using the unique link provided.
5. Start streaming and enjoy the show!
Again, remember that all participants must have their own Netflix account to join the watch party.
Zoom: a versatile platform for watching Netflix together
As you might have imagined, it's also possible to watch Netflix together with video calls. Zoom is an excellent platform to do just that. As a popular video conferencing app, it's not explicitly designed for streaming movies and shows. However, Zoom's screen-sharing feature makes it possible to enjoy content together.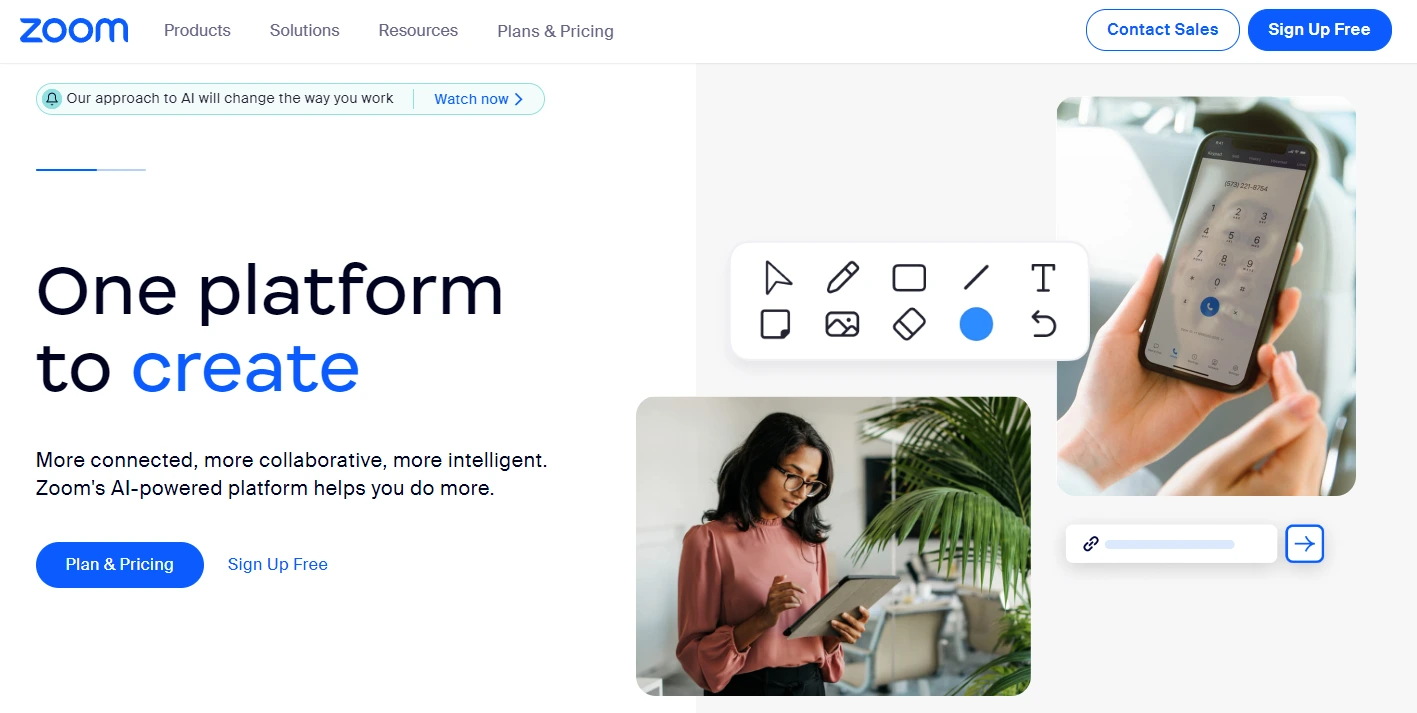 Here's how to watch Netflix together on Zoom:
1. Schedule a Zoom meeting and invite your friends to join.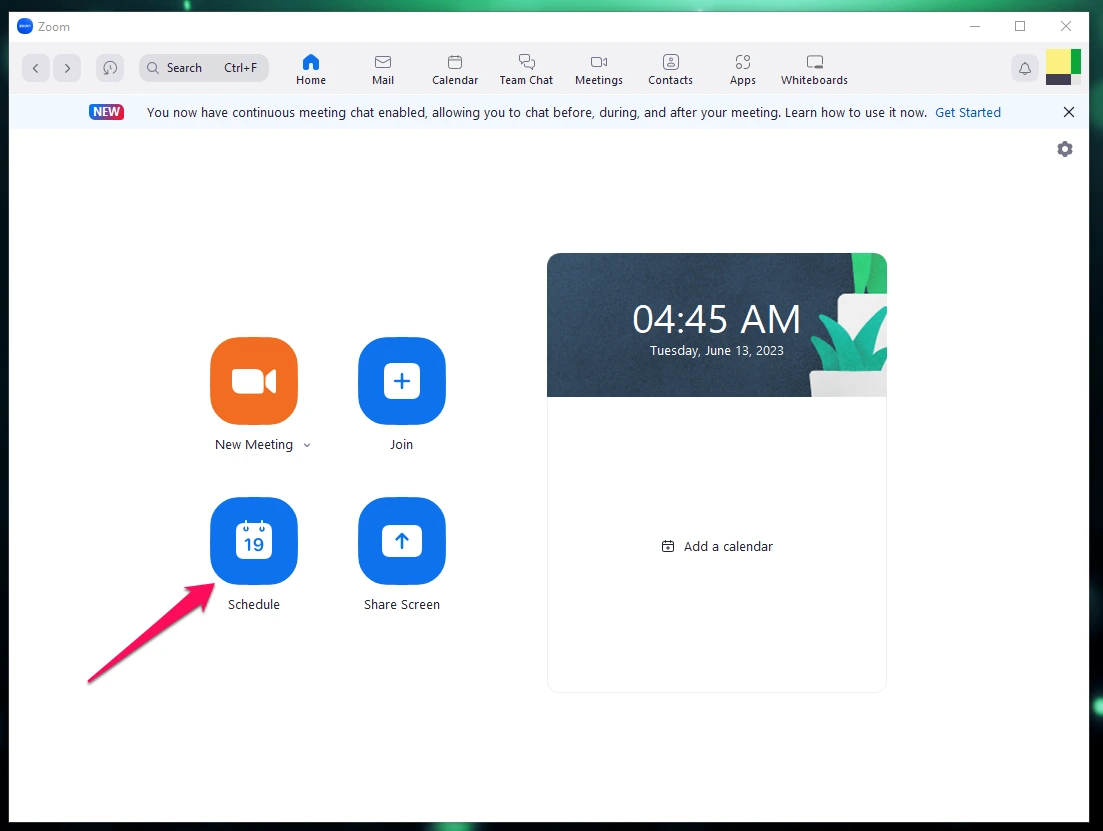 2. Once everyone is connected, click "Share Screen" and select the window with Netflix open.
3. Play your desired show or movie and make sure "Share computer sound" is enabled.
4. Enjoy watching Netflix together while chatting via video or audio call.
Keep in mind that the stream quality might not be as high as with dedicated watch party platforms. Each participant should mute their microphone during the screening to avoid audio feedback.
What to watch on Netflix?
Now that you know how to watch Netflix together, you might wonder what to watch. The platform offers a vast selection of shows and movies catering to various tastes and preferences. Here are some popular picks for group viewing:
FUBAR: Season 1
FUBAR is an action-packed drama series that takes you on a thrilling ride through the world of espionage and high-stakes politics. With unexpected twists and turns, this show will keep you glued to your seat from start to finish.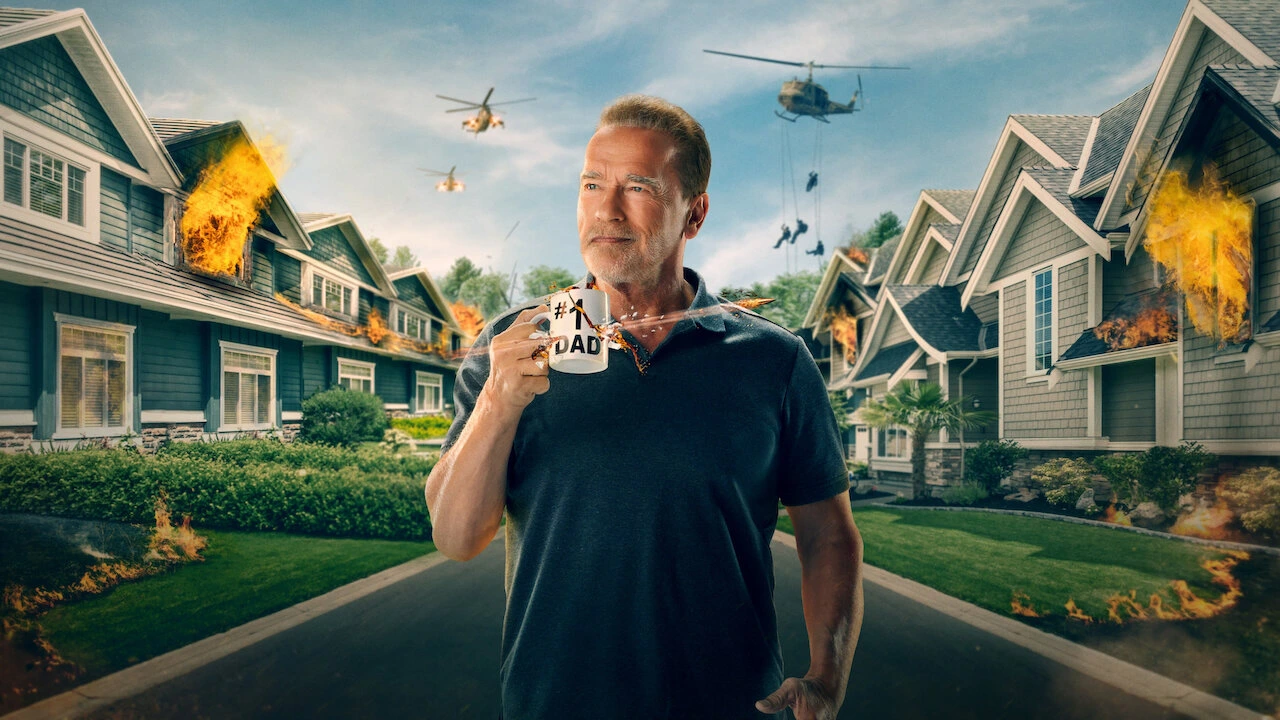 Queen Charlotte: A Bridgerton Story
This spin-off series from the popular Bridgerton franchise delves into the life of Queen Charlotte, exploring her rise to power and her role in the intricate web of high society drama. Fans of Bridgerton will love this captivating glimpse into the regal world of the beloved Queen.
Manifest: Season 4
The much-awaited fourth season of Manifest continues the saga of Montego Air Flight 828 passengers as they uncover the truth behind their miraculous return after being presumed dead for five years. This supernatural drama captivates viewers with its mysterious plot and well-developed characters.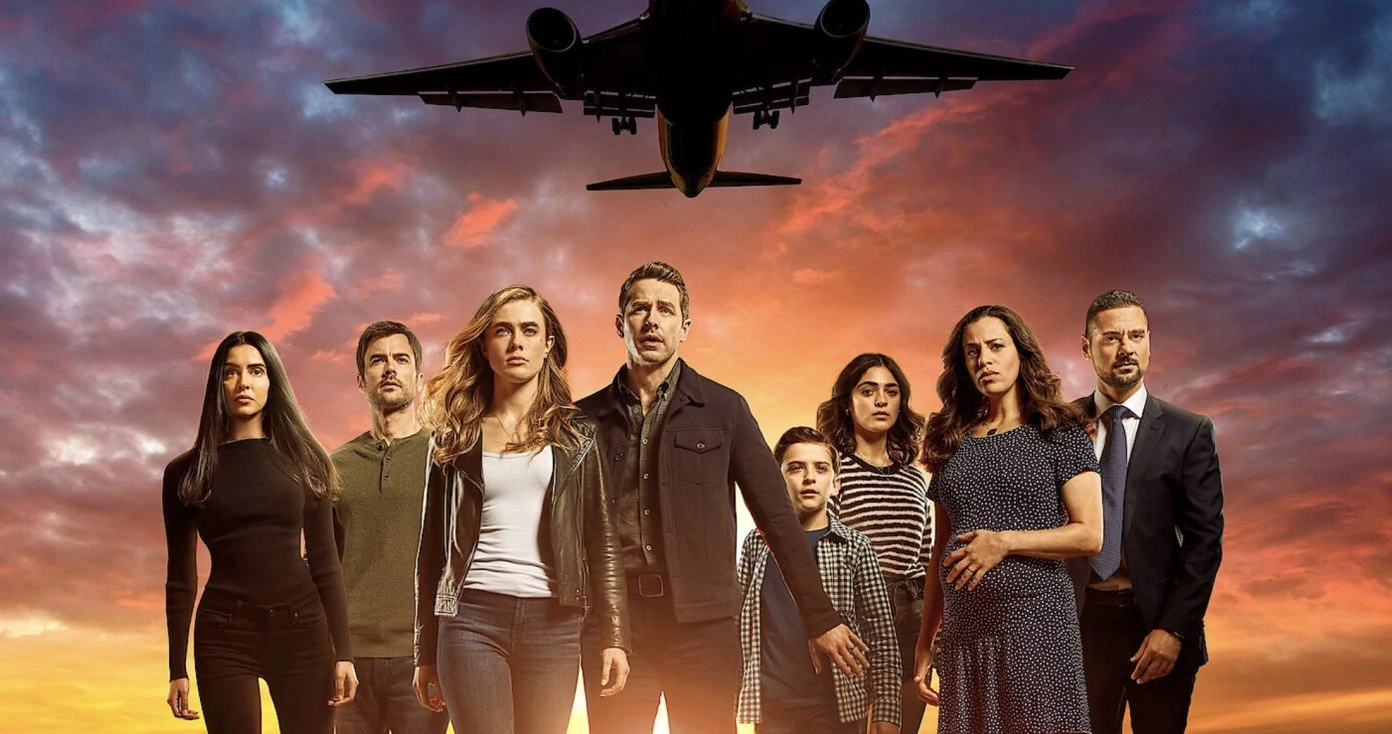 XO, Kitty: Season 1
XO, Kitty is a delightful romantic comedy series following a young woman who unexpectedly finds love in the most unconventional places. With its charming characters and relatable storyline, this show is perfect for fans of feel-good romance.
Barbecue Showdown: Season 2
Barbecue Showdown returns for its second season, pitting talented grill masters against each other in a sizzling competition to determine who has the best barbecue skills. With mouth-watering dishes and intense rivalries, this reality show is a must-watch for food enthusiasts.
Spaceman
Spaceman is an upcoming sci-fi film that tells the story of an astronaut who embarks on a perilous mission to retrieve valuable resources from the outer reaches of the solar system. With stunning visuals and a gripping storyline, this movie promises to be an out-of-this-world experience.
Love at First Sight
Love, at First Sight, is a heartwarming romantic comedy that explores the concept of instant attraction and its impact on the lives of two strangers who meet by chance. This feel-good film will leave you believing in the magic of love and serendipity.
Using a VPN to Unblock Access to Geo-restricted Content
Note that depending on your location, some of the titles above may not be available to participants of your watch party due to geo-restrictions. In that case, you can unblock access to those titles using a VPN (Virtual Private Network)
A VPN allows you to re-route your connection through remote servers located in countries where the content is available. This creates an encrypted tunnel for data transmission, allowing you to access geo-restricted content while keeping your internet activity and personal data private.
Using a VPN is easy, and with ClearVPN — a fast and user-friendly premium VPN service with dedicated Netflix streaming servers — it can be achieved with just a few clicks.All you have to do is log on to ClearVPN and select the "Streaming" mode. Click on the "Change" button and select the streaming service you wish to unblock.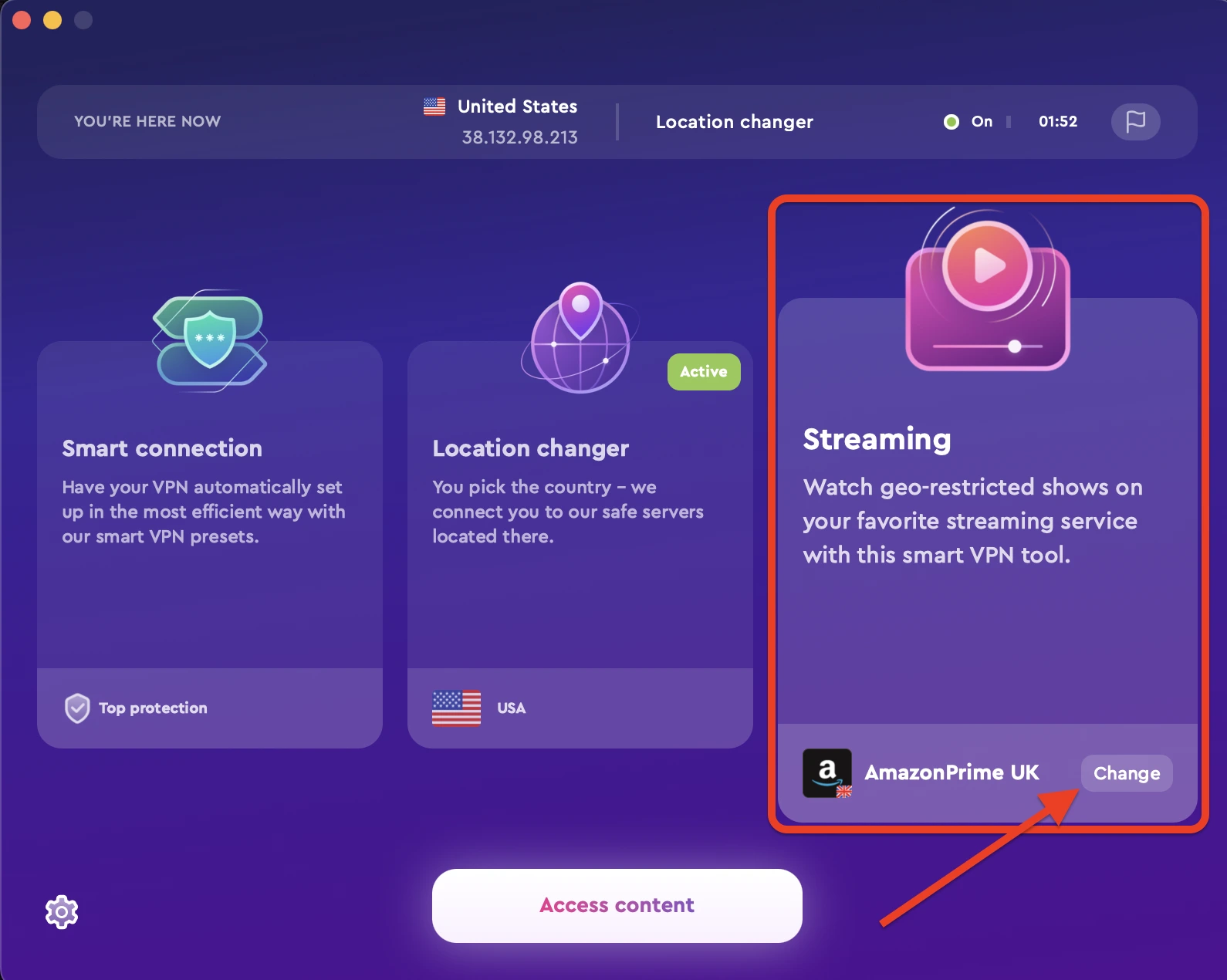 In the case of ClearVPN, you can unblock either the US or UK Netflix library, which unlocks a much larger selection of titles.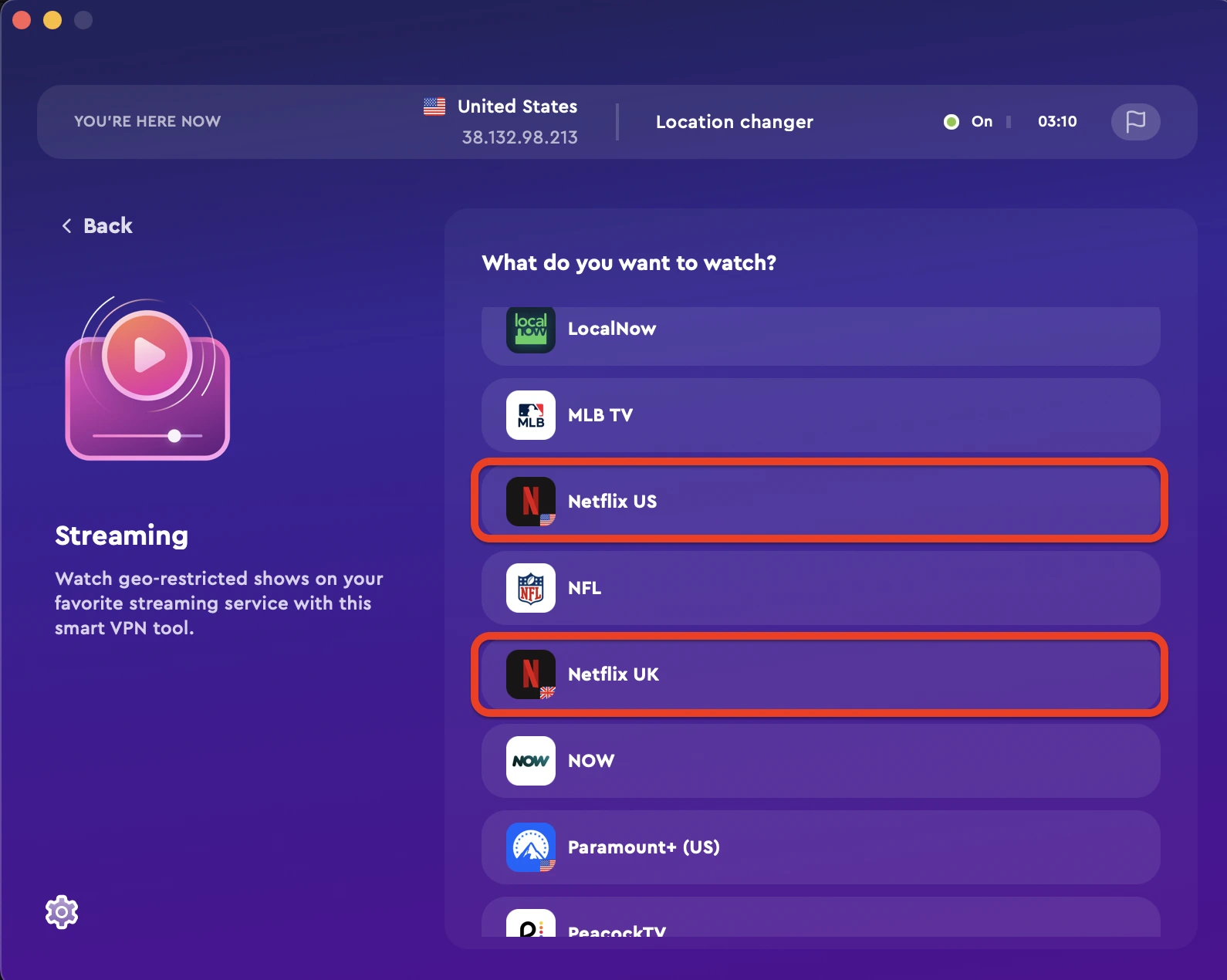 FAQs
Can I watch Netflix together with people in different countries?
Yes! If all participants have their own Netflix account, you can use platforms like Teleparty or Scener to watch Netflix together across borders.
Do all participants need a Netflix subscription to watch together?
All participants must have a Netflix subscription to join a virtual watch party using platforms like Teleparty or Scener. However, if you're using Zoom, only the host (the presenter) needs a Netflix subscription.
Is there a limit to the number of people who can watch Netflix together?
While there isn't a strict limit, it's essential to consider the capacity of the platform you're using. Teleparty can support 1000+ participants, while Scener allows up to 10 people in a private theater. Zoom's capacity depends on your subscription plan.
Is it possible to watch other regions Netflix?
Netflix doesn't have such a possibility, but you can get access to other country Netflix library using a VPN. Check our detailed guide on how to change your Netflix region with VPN here.