In today's digital age, geographical boundaries need not limit your choice of movies and TV shows. If you're a movie buff in the UK, yearning for the vast library of Netflix US, you're not alone. Many can't help but wonder how to get around this restriction and watch US Netflix in UK. In this guide, we'll show you how to do just that.
Let's get started!
Why learn how to watch US Netflix in UK
Before we get into the "how," it's important first to understand the "why". Why are you unable to access Netflix's US library in the first place? It's a good question, especially when you're paying for a premium subscription only to find that you can't watch the titles that you want.
Netflix, like many other streaming platforms, uses geo-restrictions to control what content is available in different countries. These restrictions are due to licensing agreements with content distributors.
And so, despite paying a subscription, you will not be able to watch American Netflix unless you're located in the US — under normal circumstances, that is.
How to get American Netflix in UK despite the restriction?
Among the most reliable ways to watch US Netflix from practically anywhere is to use a VPN (Virtual Private Network) service. Such a service hides your actual location and tricks Netflix into thinking you're in the US, thereby granting you access to the American Netflix library.
A simpler way to think about it is that you're essentially borrowing an IP address from the US. When using a VPN, you create an encrypted tunnel from your device to the VPN server located in the US, and Netflix thinks that's where you're actually accessing their content from.
It's that simple, and you can easily do that with ClearVPN. This is a fast and user-friendly VPN with a dedicated streaming server for unblocking Netflix US. In the next section, we'll show you step-by-step how to unblock Netflix's US library from the UK (or from anywhere in the world, for that matter).
How to watch US Netflix in UK with ClearVPN
The specific steps for unblocking geo-blocked content from streaming services like Netflix may vary from one service provider to another. However, the idea remains the same — download and install the VPN app/software on your device, connect to a US server, then launch Netflix.
Now you should be able to access and enjoy the movies and TV shows in the Netflix US library.
Here are the steps to get started with ClearVPN easily in just a few minutes:
1. Install the ClearVPN app on your device (compatible with Windows, macOS, Android and iOS). If you're on a computer, you can download the VPN app from the ClearVPN website. Just click on the "Download for free" button.
If you're on a mobile device, you can get the App from the Google Play Store or the Apple App Store.
2. Run the ClearVPN app, and create an account. You'll need a premium (paid) account to access the Netflix US dedicated streaming server.
3. Select the "Streaming' mode and click on the "Change" button. This will take you to a list of streaming services that you can unblock with ClearVPN.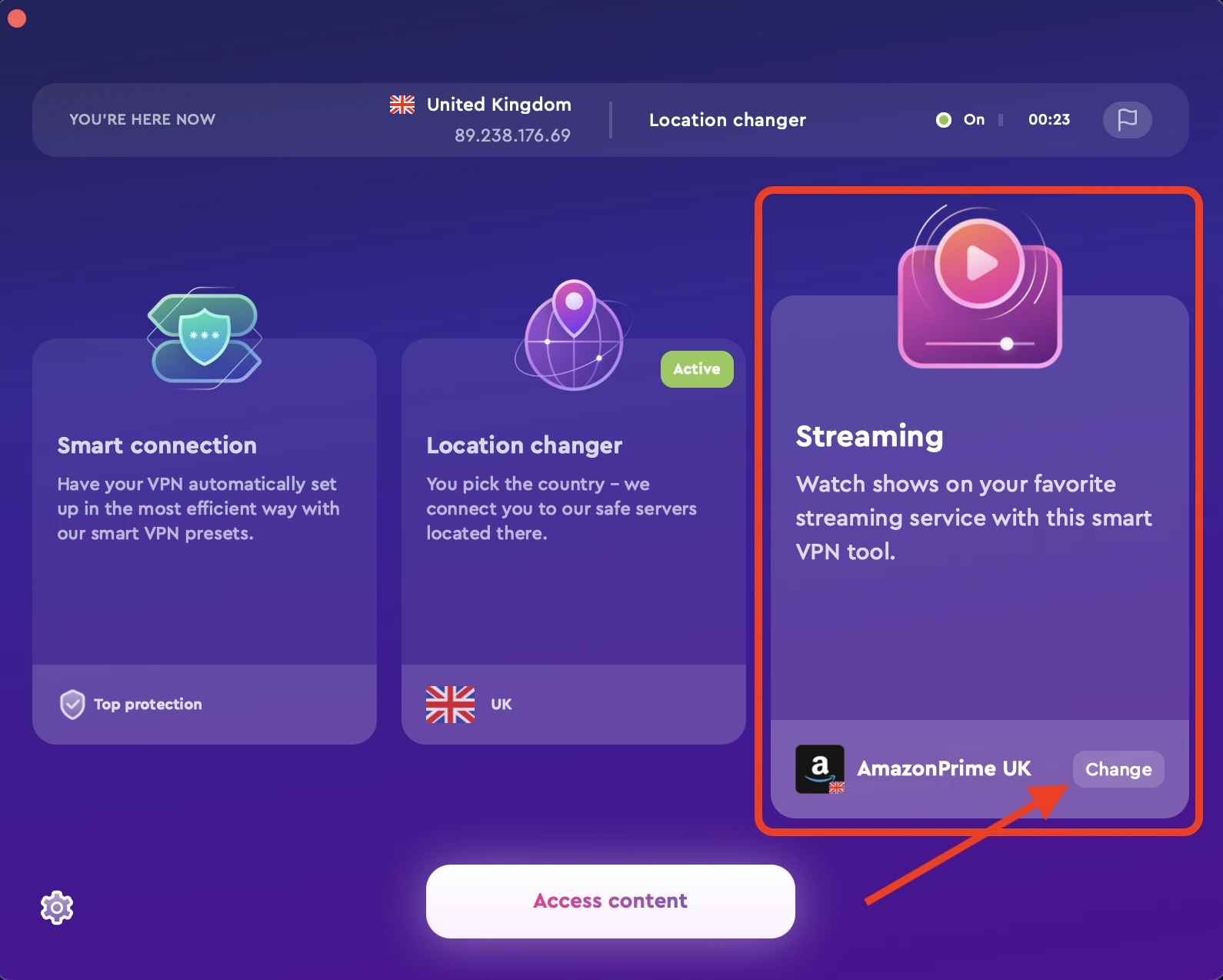 4. Select "Netflix US" — and that's it! You now have a US IP address and can access the Netflix US library from the UK.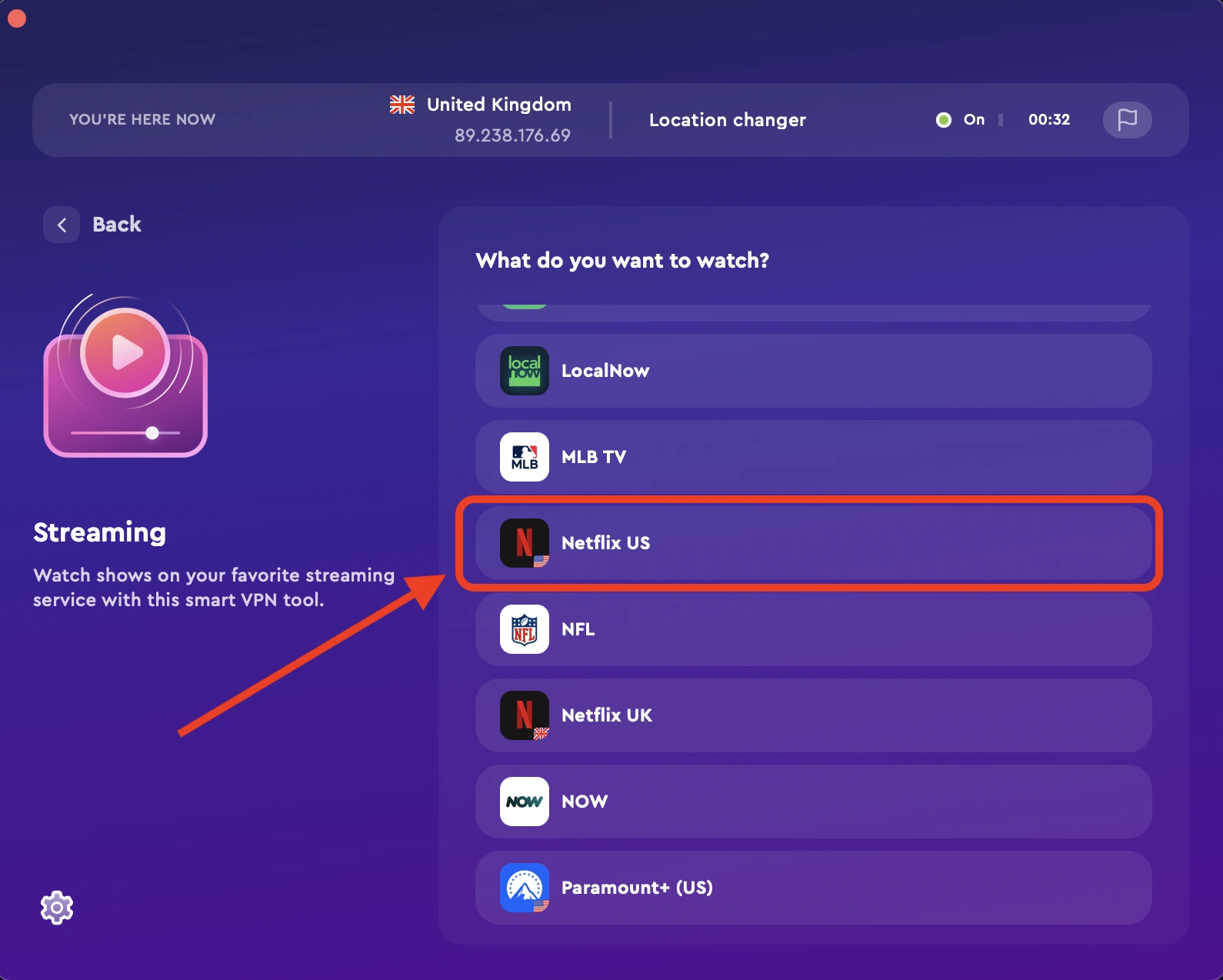 Other methods for unblocking Netflix US
While VPNs are often the go-to solution for unblocking US Netflix in the UK, they aren't the only method. Here are a couple of alternatives that can help you bypass geo-restrictions.
Smart DNS Proxies
Smart DNS Proxies redirect your traffic through a server in another country (in this case, the US). They can also trick Netflix into thinking you're browsing from within the US. However, it's important to note that, unlike VPNs, DNS proxies don't encrypt your data, making them less secure.
Browser Extensions
Some browser extensions can also help you access US Netflix from the UK. These extensions can mask your IP address, similar to how a VPN operates. However, these extensions only work on the specific browser and not on other apps or devices.
Residential Proxies
Residential proxies are another option. They work by routing your internet connection through another user's home network in the US. While this can be an effective way to access US Netflix, it's worth mentioning that residential proxies can be slower and less reliable than VPNs.
While these methods do work (as long as you choose a proven and capable service provider), VPNs remain the easiest and most effective method for unblocking US Netflix. Not only do they reliably bypass geo-restrictions, but they also provide a significant boost to your online privacy and data security.
By encrypting your data, a VPN ensures that your online activities remain private, protecting you from potential cyber threats. So, while exploring other options, remember that a VPN offers a comprehensive solution, balancing access to geo-blocked content and securing your digital footprint.
What to watch on Netflix US
Now that you know how to get American Netflix even though you're in the UK, let's delve into the exciting part — what to watch! The Netflix's US library has an extensive collection of movies, TV shows, documentaries, and more. From cult classics to trendy new releases, there's something for everyone.
Here are a few trending and upcoming titles that you shouldn't miss this Summer 2023 :
The Lincoln Lawyer
Based on Michael Connelly's best-selling novel, "The Lincoln Lawyer" is a gripping legal drama series that follows Mickey Haller, an attorney who operates out of his Lincoln town car rather than a swanky office.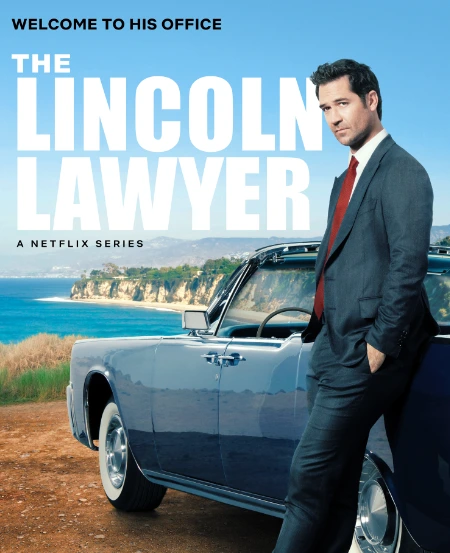 Black Mirror (Season 6)
The dystopian anthology series "Black Mirror" returns with its sixth season. Expect more thought-provoking tales about technology's impact on our lives in this critically acclaimed series.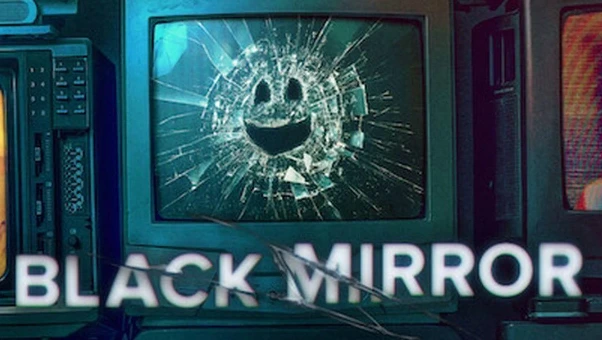 Never Have I Ever: Season 4
The coming-of-age comedy-drama "Never Have I Ever" is back with Season 4. Continue following the complicated life of first-generation Indian American teenager Devi Vishwakumar as she navigates high school, family, and love.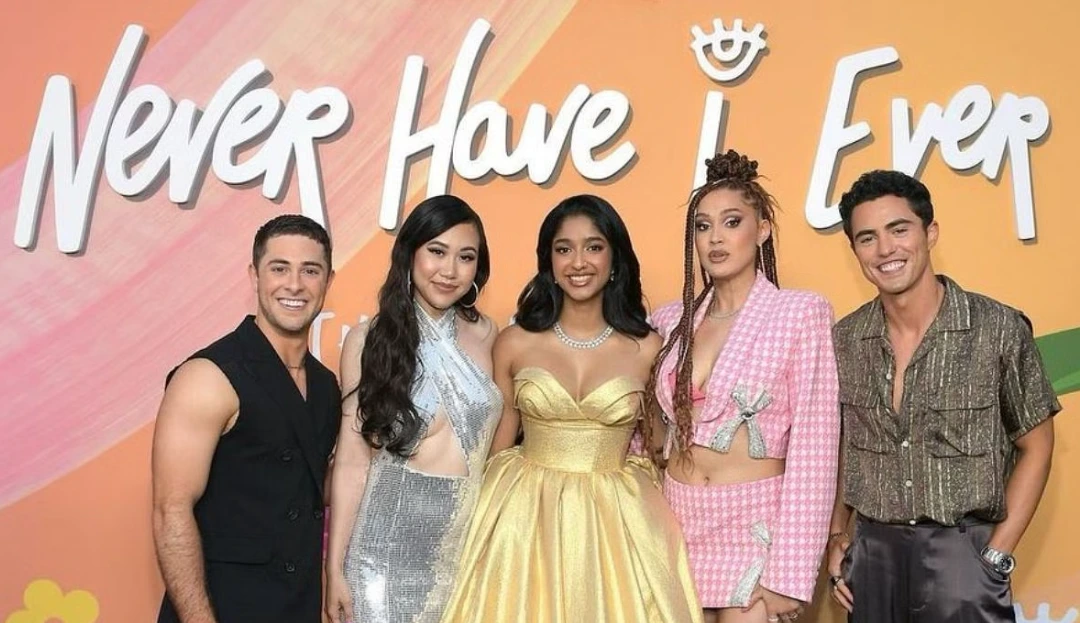 Extraction 2
The sequel to the action-packed hit, "Extraction 2," promises more thrilling moments and heart-stopping action as mercenary Tyler Rake undertakes another dangerous mission.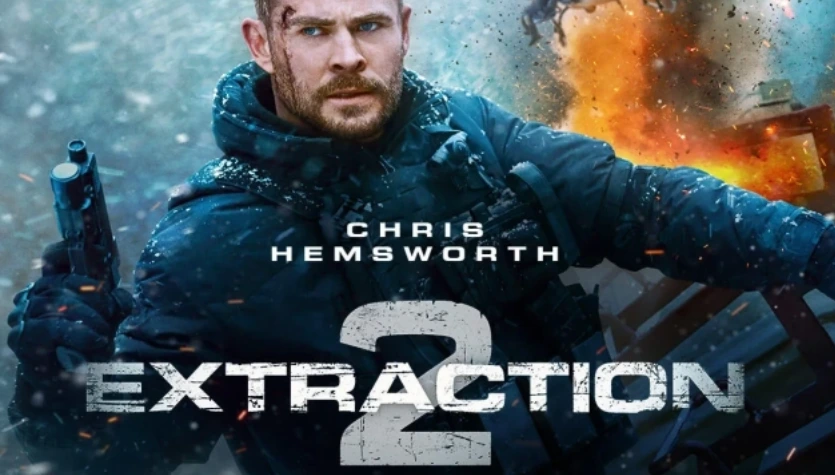 Our Planet II
"Our Planet II" takes you on another breathtaking journey around the world, exploring the beauty and fragility of our natural world. This awe-inspiring documentary series is sure to captivate nature lovers.
The King Who Never Was
"The King Who Never Was" is a riveting historical drama that explores the life of Edward VIII, a king who abdicated his throne for love, becoming one of the most controversial figures in British history.
Unknown: The Lost Pyramid
Dive into the mysteries of ancient Egypt with "Unknown: The Lost Pyramid." This intriguing documentary seeks to uncover the secrets of a pyramid lost in time, promising a thrilling ride for history buffs.
Didn't find anything interesting to watch, well, you can try one of the Netflix alternatives available, check the full list of them in this article.
FAQ
How do I change my region on Netflix?
You can change your Netflix region by using a VPN. Connect to a server in the region whose Netflix library you want to access, and then launch Netflix.
How do I trick Netflix location without VPN?
While VPNs are the safest and most reliable method, you can also use DNS Proxies to trick Netflix about your location.
How does Netflix know my location?
Netflix uses your IP address to determine your location. When you connect to the internet, you're assigned an IP address that's unique to your current location. Netflix uses this information to decide which content you can access.