While Netflix is still widely considered the "King" of streaming services, many other platforms have managed to make their mark on the industry. You'll find that there are a lot of worthy alternatives to Netflix these days. This begs the question: which streaming service should you consider?
Well, that's where this guide comes in! So read on as we go over your options when it comes to the best Netflix alternatives for 2023 and beyond.
Free Netflix alternatives worth considering
So, let's start with free alternatives to Netflix that are worth your while. After all, who doesn't like getting free stuff? With these services, you don't have to worry about a subscription fee. The only caveat is that you'll need to sit through ads, since this is how these streaming services generate revenue.
If you're looking for a free streaming service to replace or supplement your Netflix subscription, consider the following options:
Vudu TV
As far as free streaming services go, Vudu TV is a pretty impressive option; they offer a good selection of movies and TV shows that you can stream on-demand. One feature that we particularly like is the "Movies on Us" section where they occasionally offer premium titles that you can watch for free.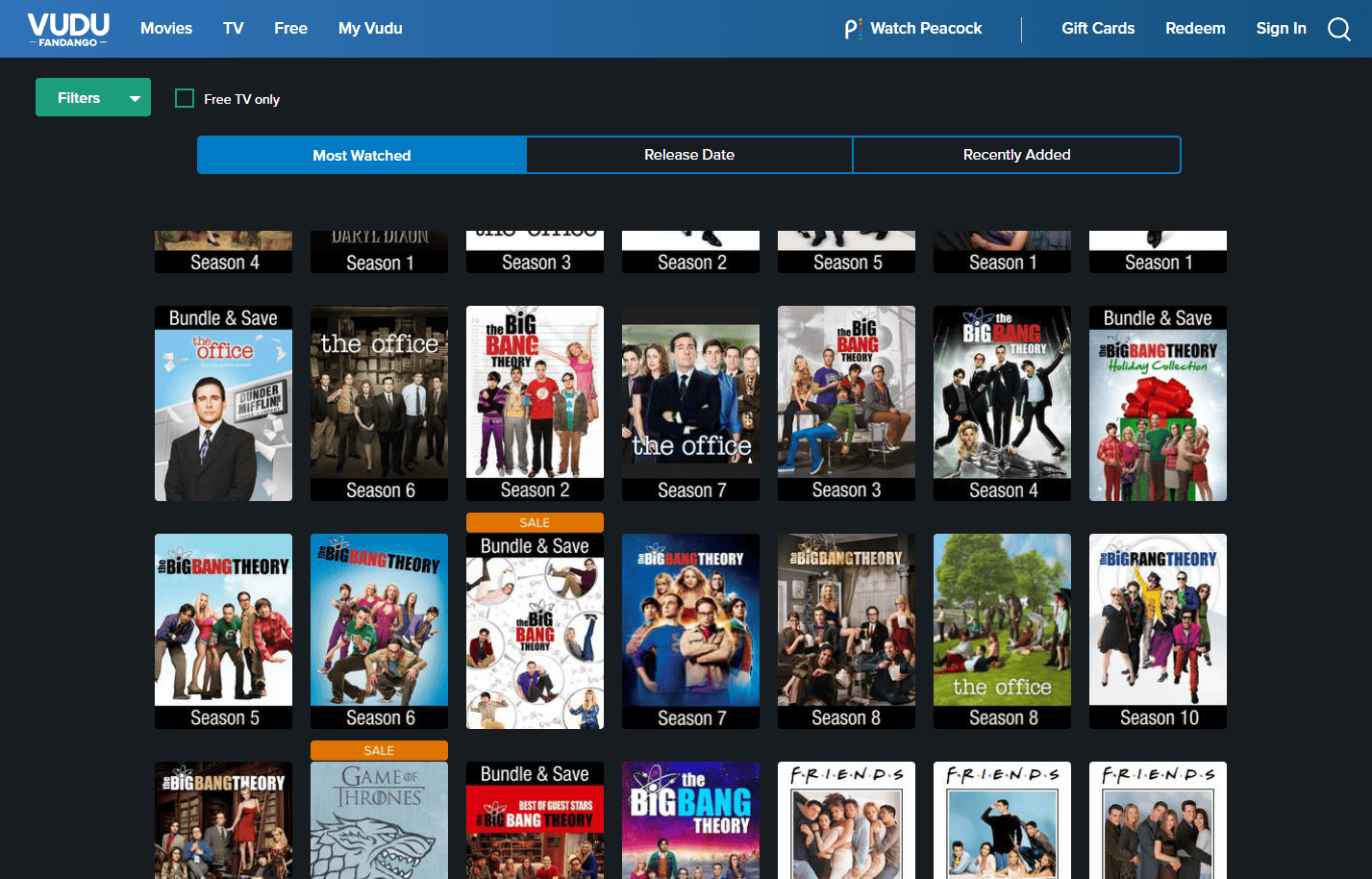 The caveat, of course, is that they monetize all of their free content with ads. With that said, the length and frequency of said ads are tolerable and won't affect your viewing experience too much.
Pluto TV
Are you looking for a free streaming service that mimics the traditional TV broadcasting experience? Pluto TV offers more than 200 channels in their on-demand library that you can watch as you please. And the best part is that it doesn't cost a penny!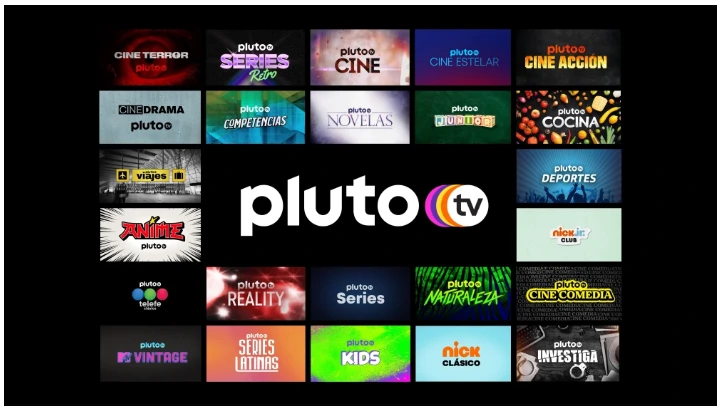 You will need to be able to tolerate the ads (just like traditional TV). But, if you don't mind sitting through the occasional commercial, then you'll find Pluto TV to be a free and worthwhile alternative to Netflix.
Tubi TV
Another free alternative to Netflix is a service called Tubi TV. There, you'll find a large collection of movies and TV shows that you may stream for free. They offer a user-friendly interface and an app for streaming content on mobile devices.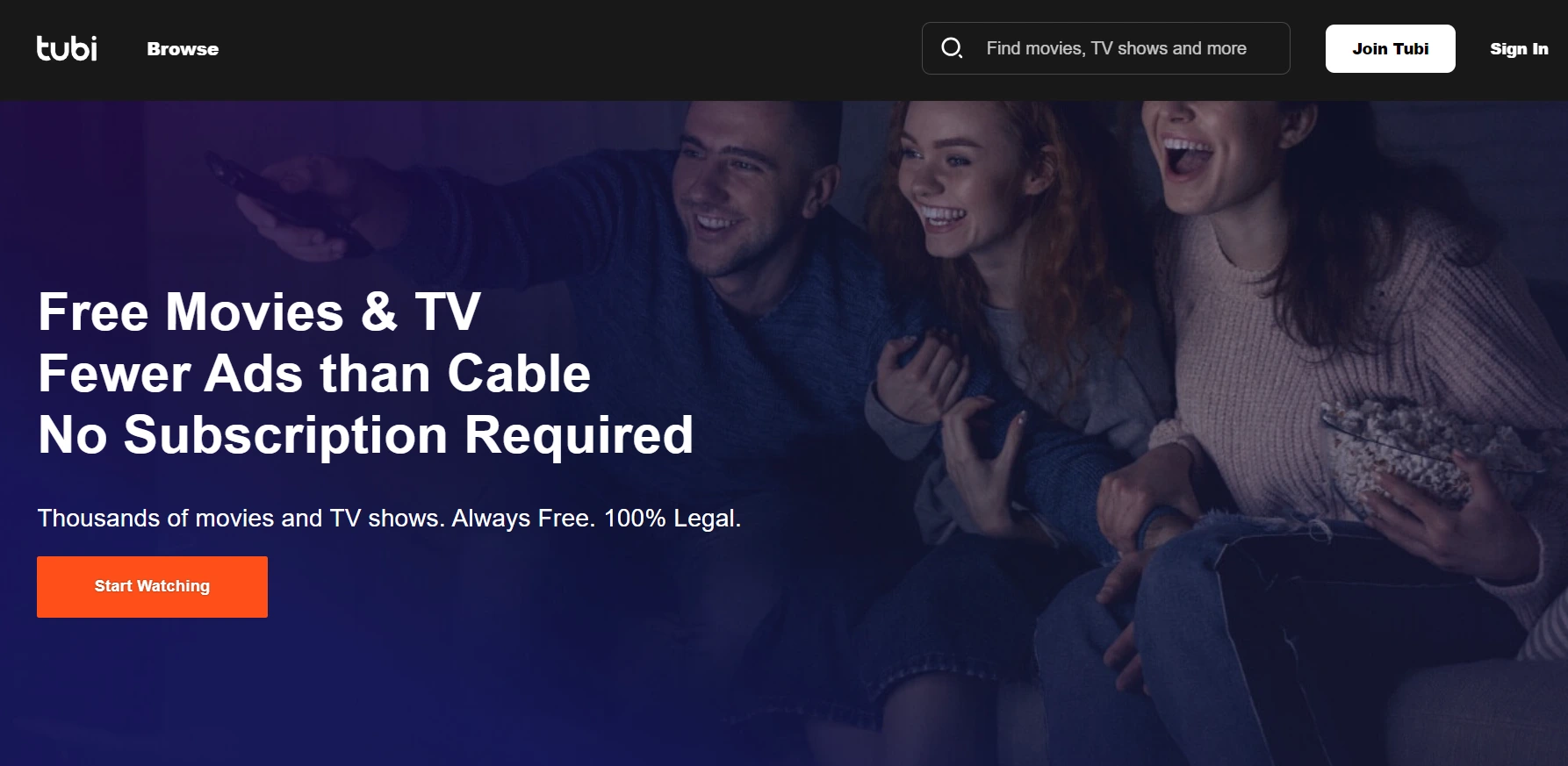 The downside with Tubi TV is that all of their content is ad-supported and these can be very intrusive. You also won't find any of the latest popular titles here. But hey, it's free!
Crackle
Yet another free option if you don't want to deal with streaming subscriptions, Crackle gives you access to a decent selection of movies and TV shows. Granted, it's a far cry from what Netflix has to offer, but they do have original content like "Cossacks" and "Salvage Marines".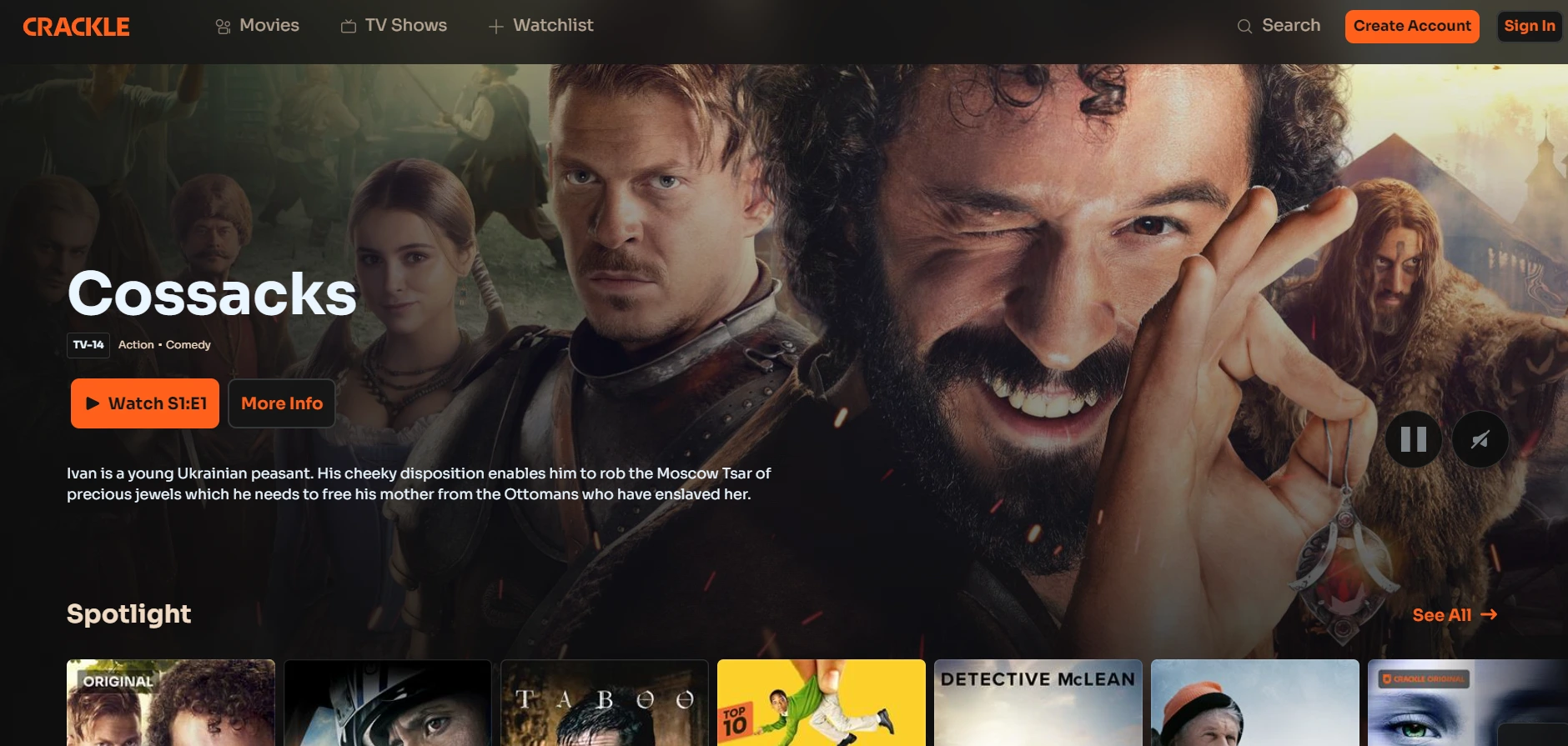 One thing that's notable about Crackle, though, is they don't require users to create an account. However, creating one does have its advantages like being able to sync your streaming sessions across multiple devices. As for ads, Crackle does have them, but they are few and far between—always a good thing.
The Roku
Now as far as Netflix alternatives go, Roku is a bit different in that it's not actually a streaming platform, per se. They offer a great selection of movies and TV shows through the channels (basically, plugins) from third-party content providers.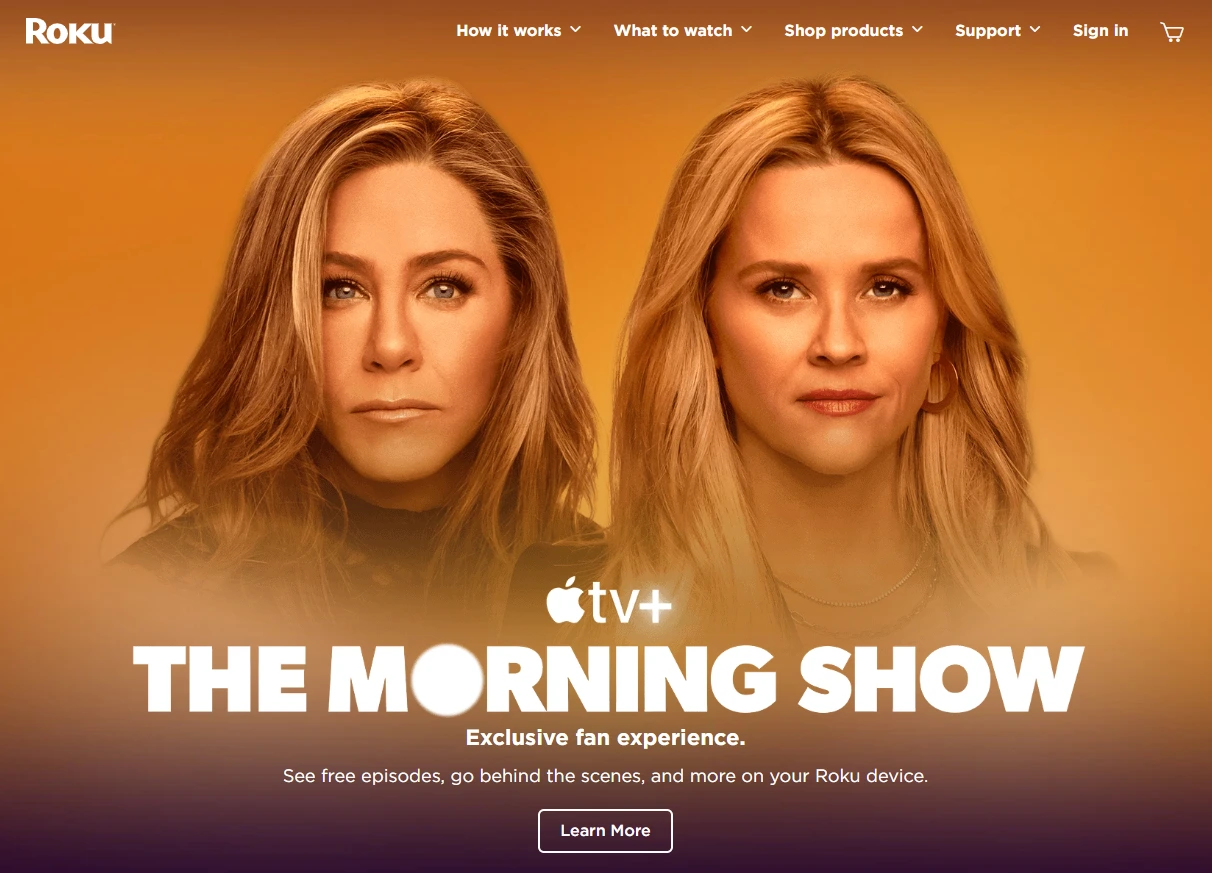 While most of the content is available for free, some channels do require a subscription or charge rental fees. As a free platform, they do monetize their content with ads, but not to the point that it ruins the streaming experience. Plus, the 350+ channels on the platform gives you a variety of content categories from movies and TV shows, to the latest news and sports-related content.
Best Netflix alternatives for a premium streaming experience
Free streaming is great, but there's no denying that when it comes to quality, nothing beats a premium streaming service. So if you don't mind paying a subscription to get it, then you will find some of the best Netflix alternatives in this category.
Here are some of your best options:
Amazon: the prime Netflix alternative
Amazon Prime Video is Netflix's biggest competitor, for good reason. In addition to the perks that come with an Amazon Prime membership, they also offer a hefty collection of movies, TV shows, and original programming that you won't find anywhere else. This includes titles like "Jack Ryan" and "The Marvelous Mrs. Maisel."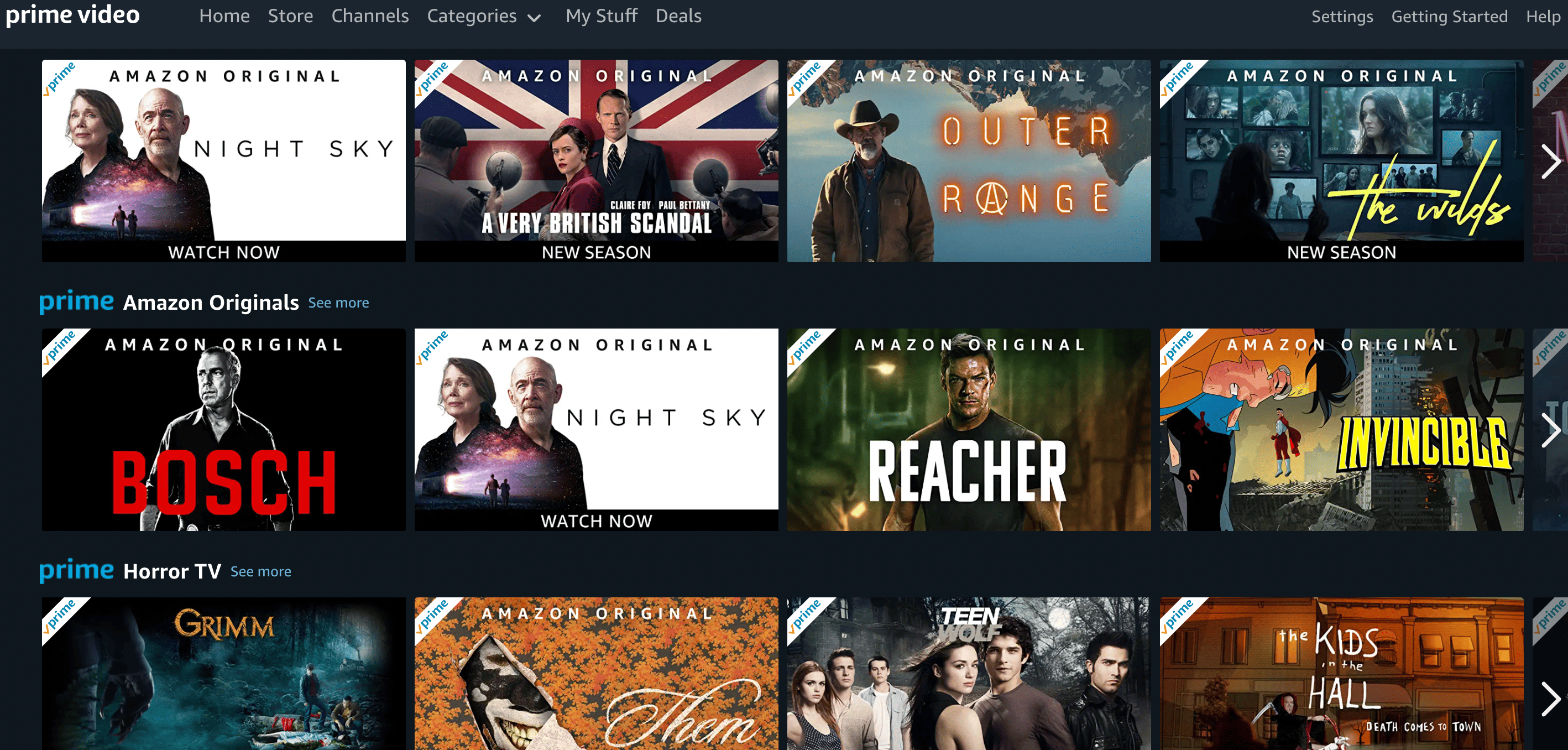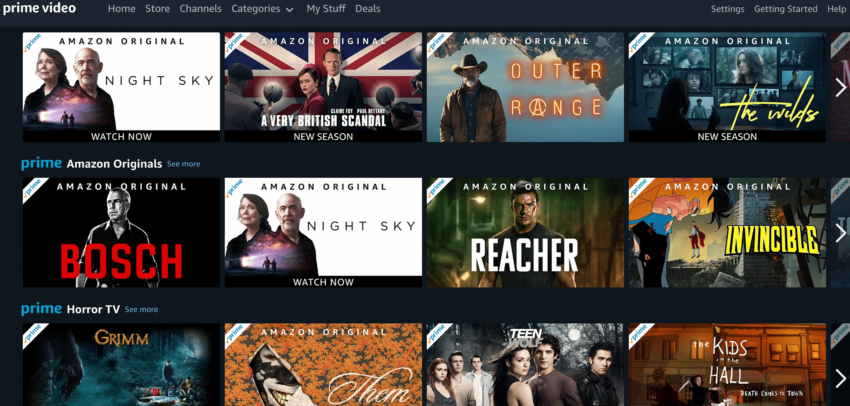 Of course, there's also the fact that an Amazon Prime subscription also gives you access to other Amazon-related services. This includes Amazon Music, Kindle, and Amazon Prime Shipping. However, this does come at a cost — subscription starts at $14.99 per month which makes it one of the more expensive premium alternatives on this list.
Hulu: the alternative to Netflix for TV Show fans
If you want an alternative to Netflix primarily for TV shows, then Hulu might just be the perfect option for you. Granted, their library is not as extensive as Netflix—but Hulu makes up for it with its large selection of popular TV shows, many of which are accessible within 24 hours of airing from official platforms.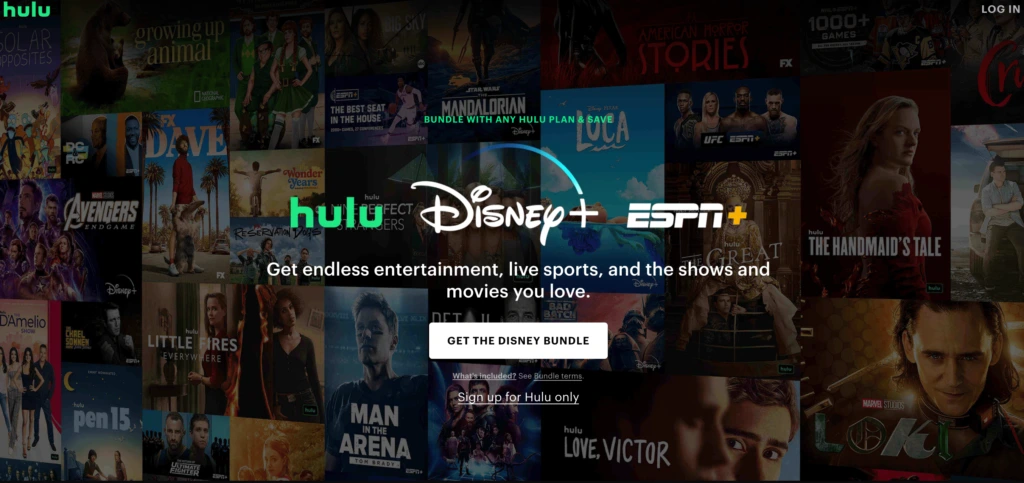 Another thing to love about Hulu is that they offer the most affordable subscription plan among premium streaming services starting at just $7.99 per month (ad-supported plan).
Hulu is a US local streaming service, so it wouldn't be available outside the US, that's why we prepared guides for you on how to unblock Hulu from Australia, Canada and UK, click on the links to get more details.
Disney+: one of the best alternatives to Netflix for Family-Friendly Content
Of course, no list of the top streaming services would be complete without Disney+ — a name that has become ubiquitous in home entertainment. And they've doubled-down on this reputation by accumulating some of the most popular movie franchises in the world. This includes the likes of Star Wars, Marvel, and National Geographic.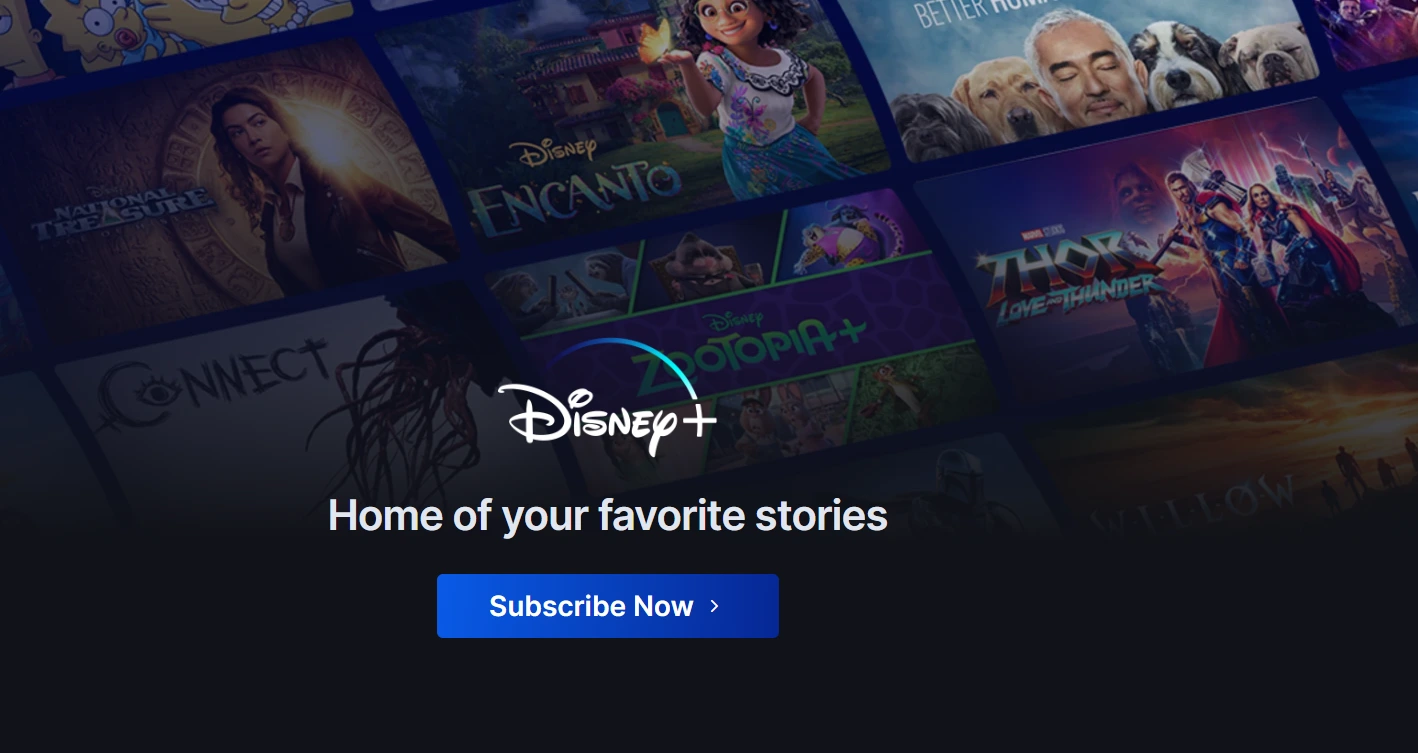 And this is not to mention the impressive content library that the Disney brand has built over the years. From classics like "Beauty & The Beast" and "The Little Mermaid," to the latest blockbusters such as "Avatar: The Way of Water," Disney+ has it all! Starting at just $7.99 per month (the ad-supported plan), it's a good value and one that is sure to keep the entire family entertained.
HBO Max: A treasure trove of exclusive content
Despite the fact that HBO Max is a fairly new addition to the streaming industry, this streaming service managed to gain ground quickly thanks to its impressive collection of exclusive content. This includes HBO's prestigious titles like "WestWorld" and "Game of Thrones", both of which have a massive fanbase of people from all walks of life.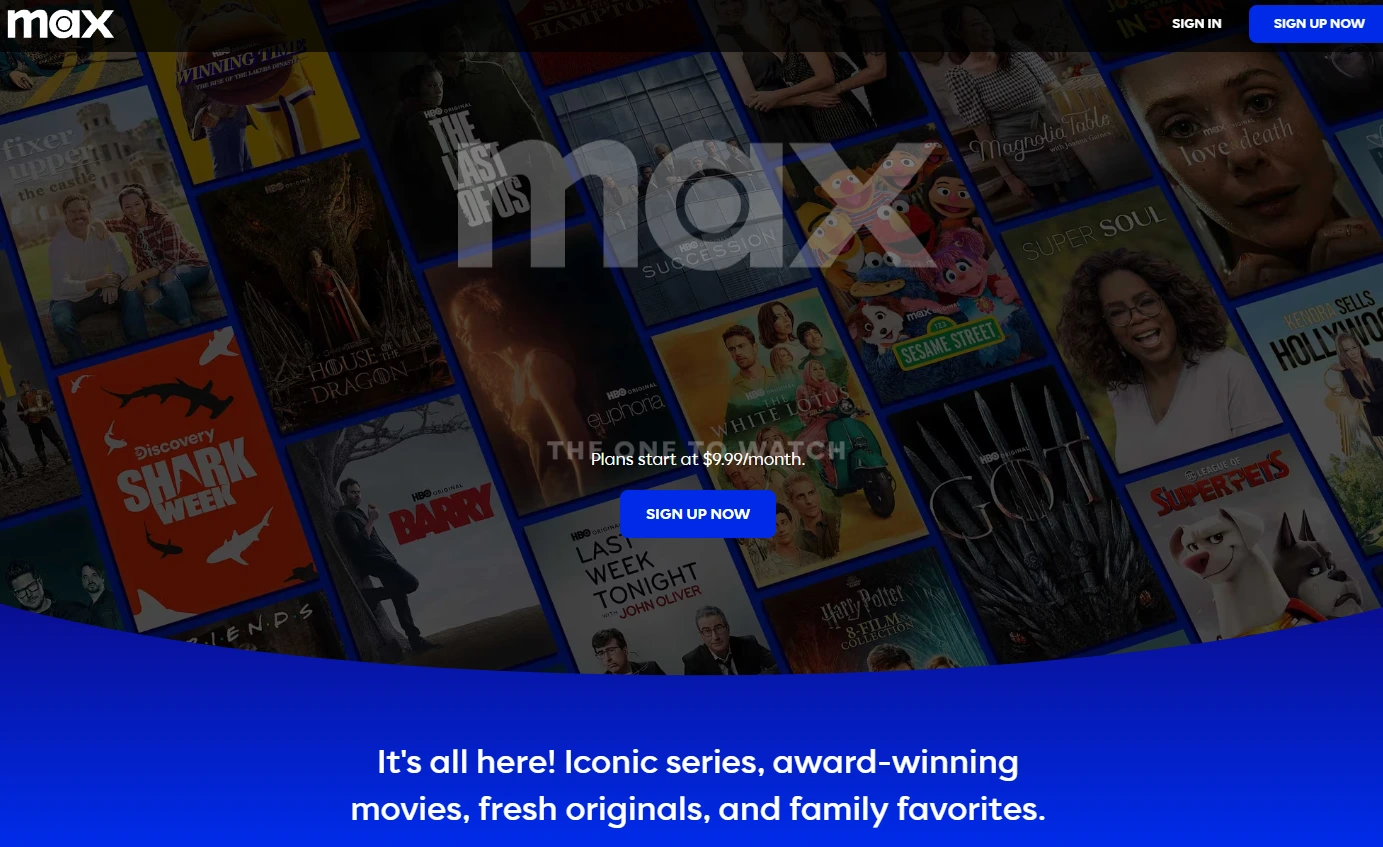 With that said, HBO Max is quite pricey and even costs a bit more than Netflix's subscription ($15.99 per month for their ad-free plan). However, if you're a fan of HBO's brand of original programming and exclusive content, then it's definitely an alternative to Netflix that's worth considering.
The only problem with HBO is that it is not available globally. But no need to worry about it, we got you here. Check our detailed guide on how to watch HBO in UK, Australia and Canada easily.
Apple TV+
Are you an Apple fan and already have access to a range of Apple devices? If so, then Apple TV+ might be the best Netflix alternative for you! Here, you'll find a ton of original and high quality content from renowned filmmakers like Errol Morris (The Pigeon Tunnel) and Cary Joji Fukunaga (Omnivore). Subscription fees are also affordable, starting at just $6.99 per month.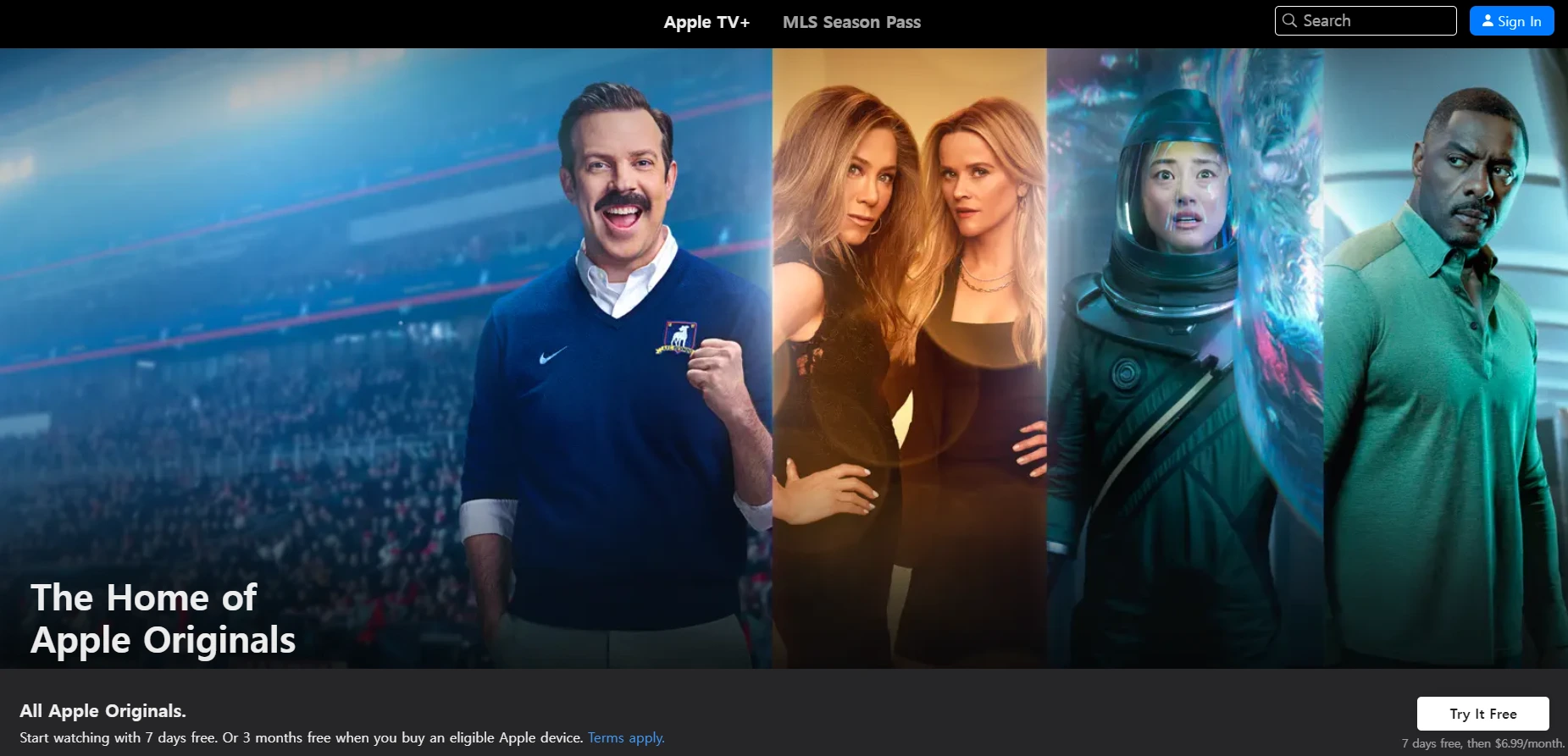 As for downsides—the biggest complaint is perhaps the fact that the streaming service is exclusive to Apple devices only. If you don't own one, then you're simply out of luck. It also doesn't help that their content library is a lot smaller compared to the other premium streaming services on this list. But if you're already on the Apple ecosystem, then you can't go wrong with Apple TV+.
VPN: Your gateway to unrestricted streaming options
Now that we've gone over some of your best free and premium Netflix alternatives, you may find that you're unable to access some of them due to geo-restrictions. This is where a VPN (Virtual Private Network) can prove helpful.
Basically, a VPN is a tool that can mask your IP address and make the streaming service think that you're accessing their service from a different location. It accomplishes this by routing your connection to a server located in a different region.
So for example, let's say that you're unable to access Hulu from your location (only available in the US). All that you have to do is connect to a VPN server located in the US, thereby giving you access to all content in that region.
The best part is that you can start doing all that with ClearVPN — a fast and user-friendly premium VPN service with dedicated servers for unblocking just about any alternative to Netflix.
All you have to do is install and run the ClearVPN app on your device (supports Windows, macOS, Android, and iOS). You can do that from the ClearVPN website or the Google Play/App Store if you're on a mobile device.
You can then select the "Streaming" mode, which will then show you a list of servers that you can unblock with ClearVPN.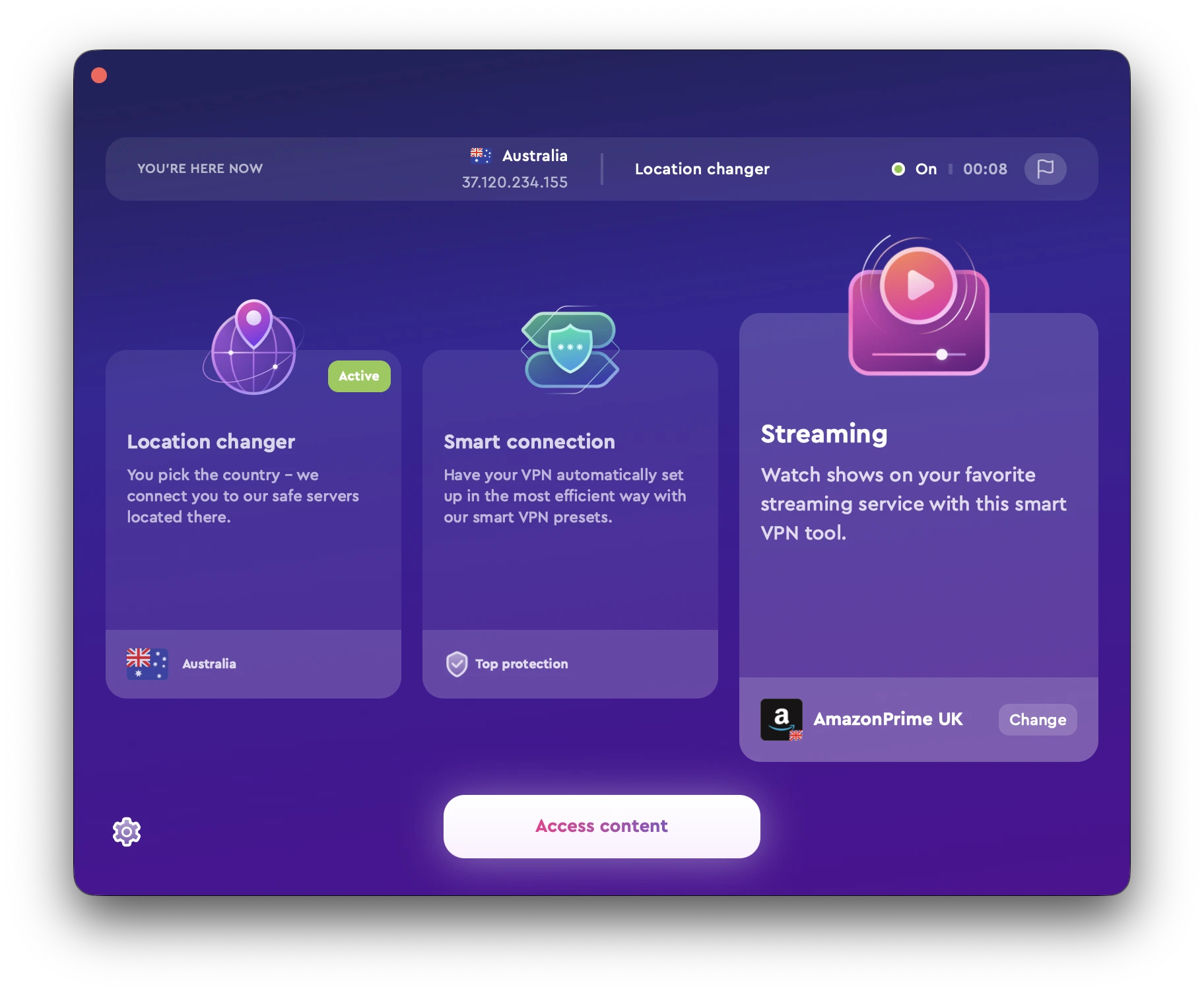 One thing to keep in mind, though, is that you cannot expect the same results with just any VPN service. Some of them can be slow and unreliable, especially free VPN services with their limited resources. It's important to do your research and make sure that you choose a VPN service that has been proven capable of unblocking the streaming service(s) you want.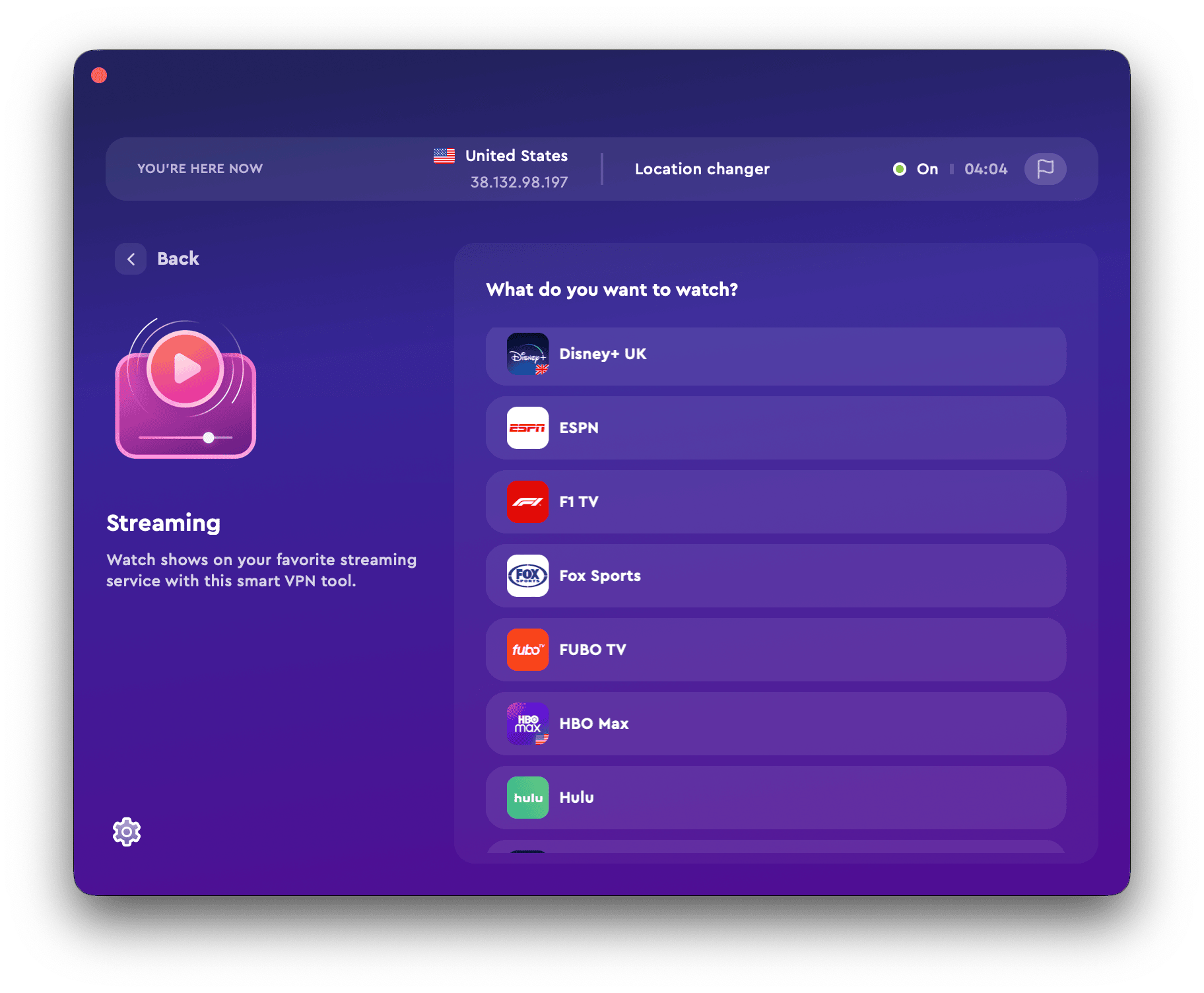 FAQs
What is the best alternative to Netflix?
The answer boils down to your interest and personal preference. However, premium services like Amazon Prime, Disney+, and HBO Max are widely regarded as on par with Netflix when it comes to content quality.
Who is Netflix's biggest competitor?
Amazon is Netflix's biggest competitor in terms of reach and content library.
What is a cheaper alternative to Netflix?
There are good free alternatives to Netflix like Vudu TV and Pluto TV. However, if you prefer a premium alternative, then Hulu's ad-supported plan of $7.99 per month is your cheapest option.