YouTube is an excellent site for watching videos, but it can be annoying when you have to watch ads before and during the video. Well, here are some ways to watch YouTube without ads. Read on to find out how to make your YouTube experience more enjoyable.
So let's get right to it!
Why Does YouTube Have Ads?
Now, this begs the question — why does YouTube have ads? After all, surely Google could just make all of the videos on YouTube ad-free. However, advertising is how YouTube makes its money.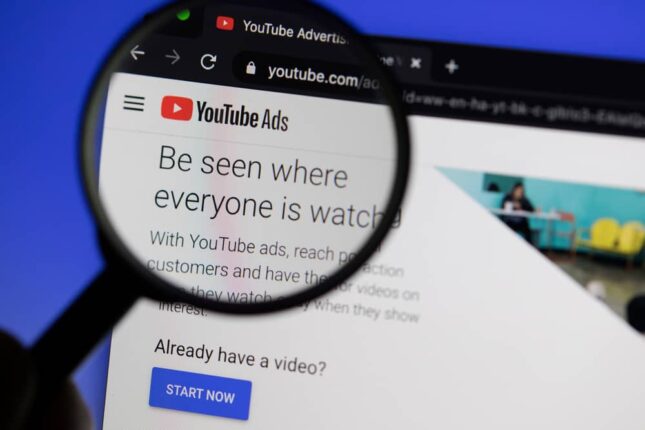 Think about it -— YouTube is a free site, yet it's one of the most popular sites in the world. How does it make money, then? The answer is advertising.
Every time you watch a video on YouTube, some adverts play before and during the video. These ads generate revenue, which helps to keep the site running. They then share this revenue with the content creators, which is how they make their money.
So, advertising is essential for YouTube to keep running as a free site. However, this doesn't make it any less annoying for viewers!
How to get rid of ads on YouTube
Now that you know why YouTube has ads, you might be wondering how to get rid of them. Well, there are a few ways that you can watch YouTube without ads:
Sign up for YouTube Premium
Download videos offline
Use an Adblocker
We'll take a closer look at these methods in the next section.
How to watch YouTube videos without ads
1. Sign up for YouTube Premium
Perhaps the most straightforward method to get rid of ads on YouTube is to sign up for YouTube Premium. This is a paid service from YouTube that gives you an ad-free experience. Not only does the service remove ads but it also shares your monthly membership fee with creators, so you can still support your favorite channels without watching the ads.
Now you might be wondering — how much does it cost to sign up for YouTube Premium? Well, it actually depends on where you live. In the United States, it costs $11.99 per month, but in other countries, it might cost slightly less or more.
To sign up for YouTube Premium, head to the YouTube website and click "Premium" at the top of the page. From there, you can sign up for the service and start enjoying an ad-free experience on YouTube.
2. Download videos offline
Another way to watch YouTube without ads is to download videos offline. This means you can watch the video without an internet connection, and therefore no ads!
To do this, find the video you want to watch offline and click the "Download" button. YouTube will then give you the option to download the video in either SD or HD quality. Once the video has been downloaded, you can watch it without ads, even if you don't have an internet connection.
However, note that not all videos can be downloaded and watched offline. Some content creators disable this feature for their videos, so you'll need to check before you try to download it.
3. Use an Adblocker to watch YouTube without ads
Another way that you can block YouTube ads is by using an adblocker. Adblockers are software that blocks ads from showing up on websites.
There are many different ad blockers that you can use, but not all of them will do an excellent job of blocking ads on YouTube. Some of the most popular adblockers that work particularly well for YouTube include
uBlock Origin
Adblock Plus
Ghostery
One last thing — keep in mind that content creators rely on advertising revenue to support themselves. So watching YouTube without ads means depriving them of that revenue.
If you're watching videos from a content creator that you enjoy, consider turning off your adblocker or whitelisting their channel so that you can still see the ads on their videos. This way, they'll still get paid, and you can enjoy their videos without having to see any ads from other content creators. Alternatively, for the best of both worlds, consider YouTube Premium.
After all, you want your favorite content creators to continue making more videos, right? They'll only be able to do that if they're paid for their work.
Watch Youtube videos with no ads FAQs
Why does YouTube have so many ads?
There are a few reasons why YouTube has so many ads. Firstly, as a video-sharing platform, YouTube relies on advertising revenue to support itself. This is especially true for content creators, who often rely on ad revenue to support their work.
Secondly, YouTube allows advertisers to target specific audiences with their ads. For example, if you're watching a cooking video, you might see an ad for a kitchen appliance. This is because YouTube knows that you're interested in cooking, so the advertiser is more likely to get your attention with their ad.
Finally, some ads on YouTube are skippable, while others are not. Skippable ads are usually shorter, and you can choose to skip them after 5 seconds. These are generally less intrusive than non-skippable ads, which can be up to 30 seconds long.
Does YouTube ban users who use adblockers?
No, YouTube does not ban users who use adblockers to watch YouTube videos without ads. However, using an adblocker does violate YouTube's terms of service. This means that if YouTube finds out that you're using an adblocker, they could choose to suspend your account.
Can I use a free adblocker?
There are many free adblockers available. However, we do not recommend them as they are often less effective than premium ones.
Also, many free ad blockers contain malware that can infect your device. This poses a serious security risk, so it's not worth using a free ad blocker.
So there you have it, a few ways that you can watch YouTube without seeing ads.