Ever wondered what is a Secret Conversation on Messenger? If this is something new to you, it means that Facebook has been keeping its secret feature on Messenger low profile for quite some time.
There was no fanfare when the Secret Conversation feature was rolled out in 2016. You may have missed out on the addition of this new feature on the app that's hidden deep next to the preferences on your profile picture.
Considering that Facebook isn't a stranger to data privacy scandals, you'll want to know if Secret Conversation is truly secret.
What is a Secret Conversation on Messenger?
The Secret Conversation is a feature that's available on iOS and Android devices that allows users to send messages via an encrypted channel. When you're using the Secret Conversation, an end-to-end encrypted channel is created between you and the recipient.
Besides the encrypted content, messages sent and received on Secret Conversation only appear on the device used to initiate the chat. This means if you're using an Android smartphone to start a Secret Conversation, you can't view the received messages on another device.
Unlike regular Messenger chats, none of the messages on Secret Conversation will be stored in the history. Instead, the feature allows you to have better control of privacy, by setting the self-destructing timer on the messages sent. The timer value ranges from 5 seconds to as long as 24 hours.
While you can send text, voice messages, and images over Secret Conversation, you can't send payments nor hold group chats with the mode turned on. Secret Conversation is purely designed to keep a conversation between two parties secret.
On the surface, it seems that Facebook has introduced a useful feature for people who want to keep their chats private. However, is Secret Conversation in Messenger safe?
Given how Facebook has suffered data breaches in the past, it's reasonable to question if Secret Conversation on Messenger is as safe as it's claimed. It will be interesting to learn what are the security measures put in place to fence off potential eavesdroppers.
Even if Facebook has taken the appropriate measures to protect message exchanges in Secret Conversation, are there any risks of exposure that are beyond its control?
You'll want to have these questions answered before sending something private on Secret Conversation. So, that brings us to the next section.
Is a Secret Conversation on Messenger a secret?
The question of whether what you've texted on Secret Conversation will remain privy to you and the recipient depends on various factors. First of all, it's important to understand the underlying encryption that powers Secret Conversation.
Messages sent on Secret Conversation are encrypted with the Signal encryption system. It's the same encryption that has been used in Whatsapp and was originally used in Signal, which has earned its reputation as the most secure messaging app.
Technically, no other parties, including Facebook employees are able to decrypt the messages sent with Secret Conversation. Only you and the recipient possess the "key" to decrypt the messages. Therefore, in the sense of technology, Secret Conversation is pretty safe.
However, there are external elements that could potentially poke holes into the stealth offered by Secret Conversation. There's nothing that you can do if the recipient decides to screenshot the sweet romantic messages that you've sent. Even if it's not ill-intentioned, having those screenshots in the device increases the chance of the conversation falling into the hands of a third party.
Besides, there's also a possibility that your device may be targeted with a malware attack, where it could automatically send screenshots to the perpetrator. A keylogger that slips into your device will transmit every single message that you send without your knowledge.
Within the boundary of Messenger, Secret Conversation has everything it takes to keep your messages secret. However, you can't let your guard down as you have little control over the possibility of someone monitoring your conversation.
How to start a Secret Conversation
Before you can start a Secret Conversation, you'll need to enable the feature on Messenger. Here's how to do it.
Open the Messenger app and click on your profile picture.
Scroll down and look for the Secret Conversation feature.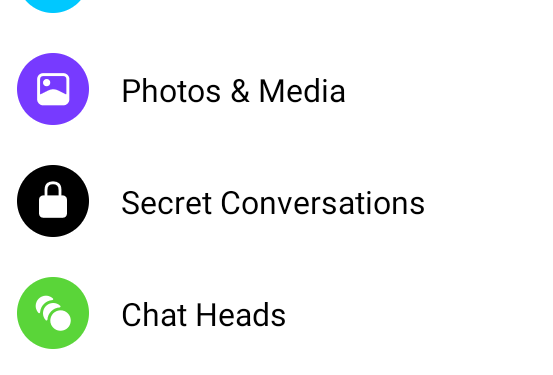 Select Secret Conversation and enable it.
Starting a Secret Conversation
On the messenger app, select the "pencil" icon to create a new chat.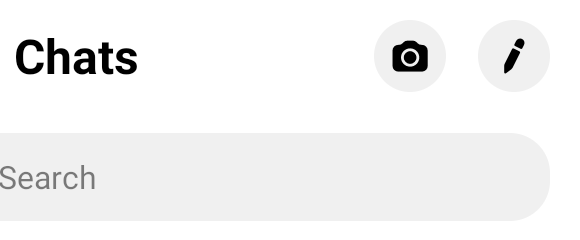 Look for the slider with a padlock icon on the top right and turn it on.

Select a recipient you'll like to chat with. You're now chatting in the Secret Conversation mode.
To set the self-deleting timer, select the stopwatch icon on the chat screen. Scroll for the duration required.
Use the best VPN to keep your conversations secret
Trust goes both ways when you're trying to keep your conversation private. While the Secret Conversation is a good feature, you'll need to do your part in ensuring hackers are not spying on your device.
A VPN will go a long way in protecting your privacy from hackers. It does so by encrypting communications from your device, which prevents any intercepted messages from being read. Most VPNs employ the AES-256 encryption, which is used by the military and banks.
Of course, there's also the question of whether your messages will be logged by VPN providers, as it passes through their servers. Therefore, it's important to choose a VPN that practices a no-log policy and has a good track record in enforcing it.
We recommend using the ClearVPN service to maximize your privacy. For this, you just need to download the ClearVPN app for your device and create an account. Open the app and choose "Secure Browsing" mode and click on Protect Me button.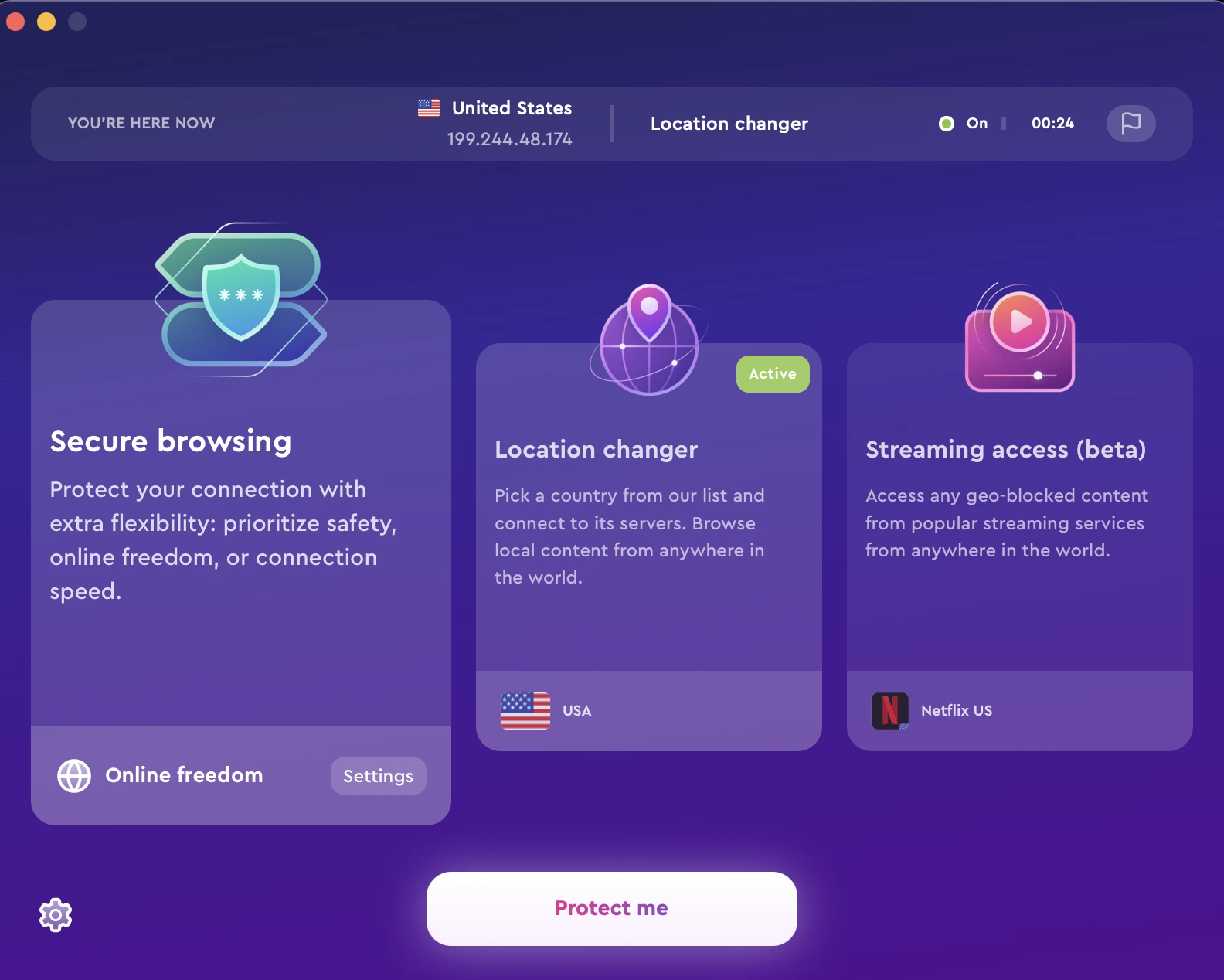 Secret Conversation is indeed a cool feature on Messenger. However, you shouldn't write off the potential risks if you're having a confidential chat. Within the boundary of Messenger, Secret Conversation has the security to keep your messages safe. However, there is still the risk of someone monitoring your conversation if you're not careful. Make your Secret Conversation a total secret and subscribe to a VPN today.