Striking the delicate balance between security and convenience when making secure payments on the Internet is never easy. If you're not careful, the risk of having your banking password hacked and your funds stolen is a very real threat.
In fact, 93% of banking fraud attempts happen online, and dropping your guard just once can cost you dearly. It's important to be aware of the risks and the protective measures that you can take to make online secure payments when shopping online.
What are the dangers of online payments?
It takes a few clicks to place an order online. However, there are many underlying processes that are vital to ensure that the transaction integrity remains intact. In other words, you can be at risk if there's a flaw, unintended or not, compromising the payment gateway.
Financial transactions must take place on a secure website. When you're shopping on an e-commerce store, or transferring money to a friend, make sure there's an "HTTPS" prefix on the URL bar or a green padlock icon. This indicates that you're on a website that uses secure encryption to protect the information exchanged between the browser and server.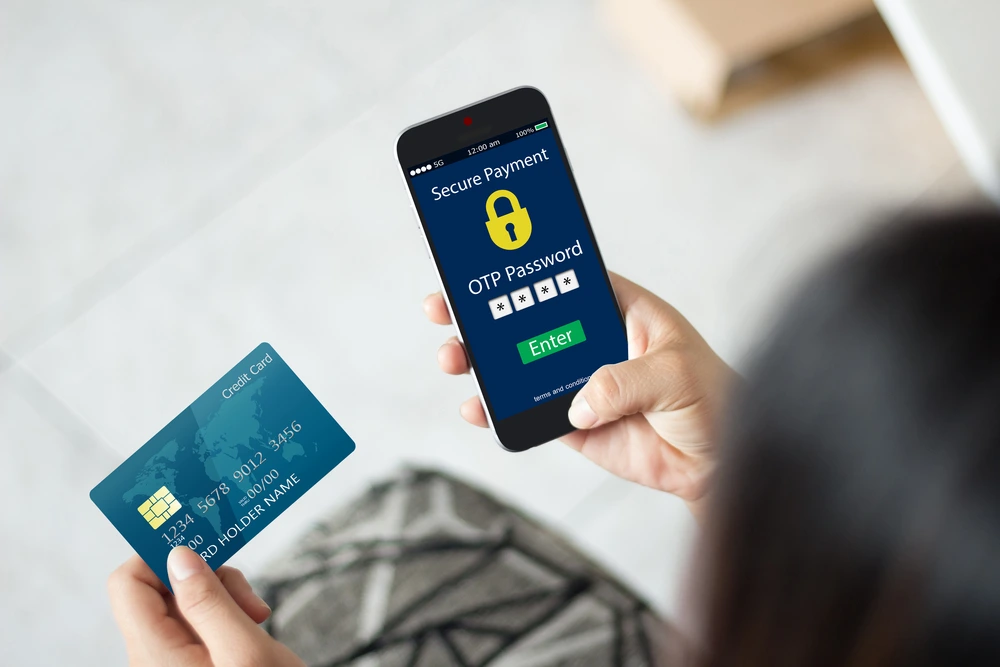 If you make purchases on an unsecured website, hackers may spy on and intercept your financial details, including your username, password, and credit card code. With such information in their hands, they could be minutes away from emptying your account or using your credit card.
Some hackers use elaborate tactics to divert users to a fake web page that resembles the real one. These web pages are designed to collect personal information, such as credit card data, which will be used for fraudulent purposes. You'll only discover this after submitting the information and not getting the usual accounts dashboard or payment page.
How to make secure payments online
No one wants to be emptied of their savings and launch a complicated legal process to reclaim their money. Therefore, it's wise to set up preventive measures and develop good secure payment habits. There are several ways to make it challenging for hackers to get access to your information.
1. Verify the website's information
Always be on guard against fake websites attempting to trick you into giving up credit card details or passwords. Some of these sites might have the green padlock icon, which means you'll have to take a closer look at the spelling of the URL. A fake website might alter a character to make it inconspicuous or use a different domain extension. For example, instead of an "O," it might have an "Ø."
2. Use Two-Factor Authentication
Regardless of how strong it is, a password becomes powerless once the hackers intercept it. We recommend that you use two-factor authentication to secure your online accounts. Setting a secondary gatekeeper with biometrics or a time-sensitive code sent to your mobile ensures that hackers can't force their way into your accounts.
3. Always log out of websites
Most users have the habit of closing the browser without logging off their accounts. This is a bad online security practice that might compromise data security. Make sure you're signed off from your account to properly terminate the secure connection between your device and the server. This is particularly important if you are using a public machine such as at a local gym or library.
4. Check the privacy policy
Some websites collect customer data and sell it to third parties. If hackers get their hands on customer data, there's no telling of the severe consequences. Cautiously inspect the website's privacy policy before submitting personal and sensitive information. If you're still in doubt after going through the details, play safe and don't share anything.
5. Install and update an antivirus
Antivirus is essential for eliminating malware that you might have unknowingly downloaded to your devices. Some malware steals your banking information and sends them back to the hackers. Others aid them in bypassing security measures you have in place. Ensure your antivirus program is updated to stay ahead of the latest malicious threats.
6. Avoid making payments on a public WiFi
Busy shoppers tend to make purchases online on the go. However, beware of making such transactions when connected to public WiFi, particularly in coffee shops, hotels, and airports. Public WiFi is usually unencrypted, which means hackers can tap into the network and prey on unsuspecting customers. If paying over public WiFi is unavoidable, connect to a reputable VPN (a virtual private network), like ClearVPN, before doing so.
How to use a VPN for online payments
A VPN is an effective tool that prevents specific security threats when you make payments online. It uses impenetrable encryption to provide a secure online payment channel. It literally prevents hackers from knowing who you are and spying on your transactions. A VPN scrambles your banking and credit card details to make it incomprehensible to anyone viewing the connection.
Not all VPNs provide the same degree of protection, though. Avoid free VPNs as they are questionable in terms of encryption and security. You'll only get comprehensive protection when you use a professional subscription-based VPN. ClearVPN is one of the best in the cybersecurity industry that protects your sensitive information when making payments online.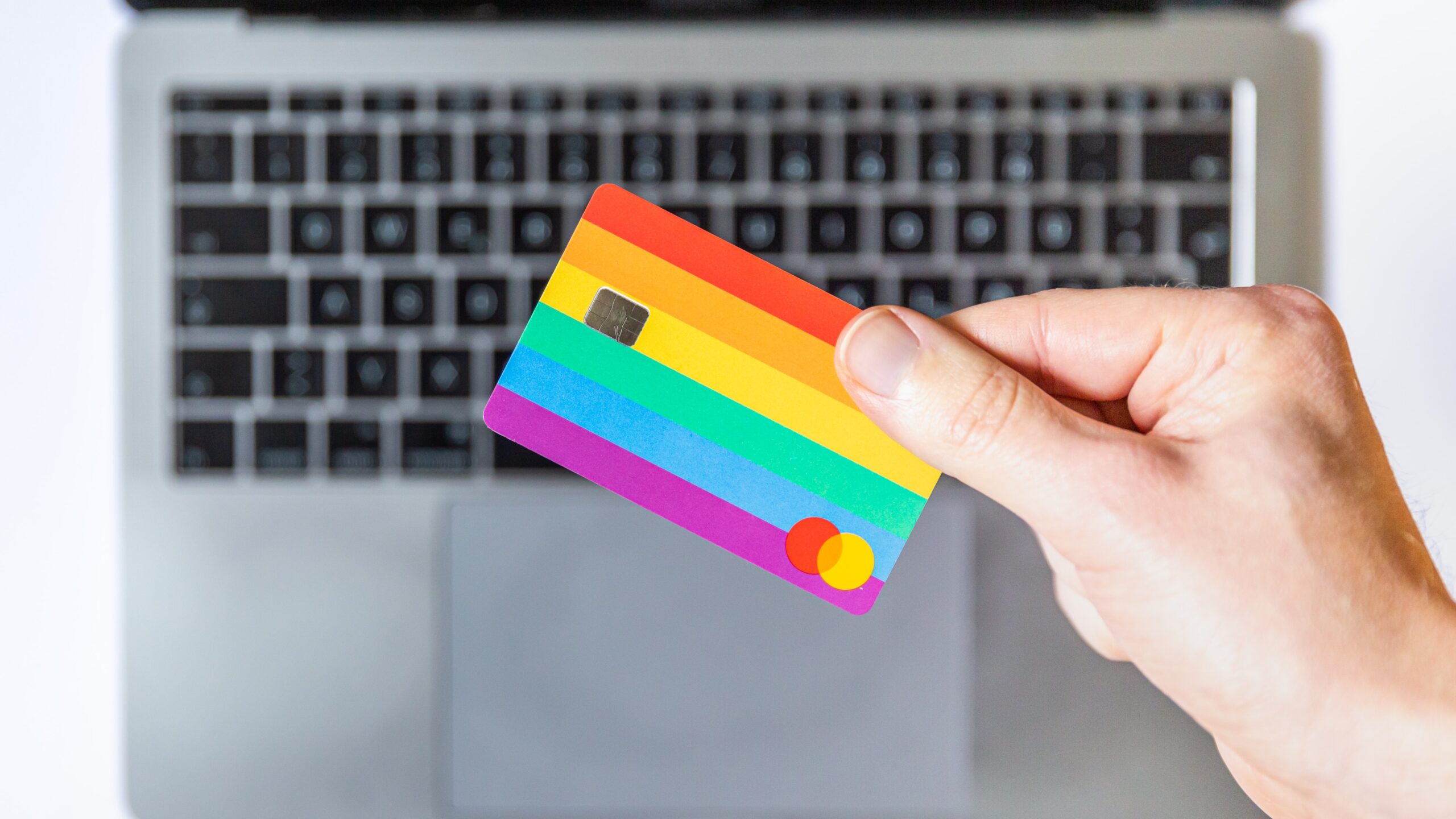 How to use ClearVPN for online payments
Download and install ClearVPN.
Sign up and log in with your credentials.
Click on "Smart Connection" mode and choose "Top protection" priority.
Now, your connection is protected, so you can launch the e-commerce website, banking, or other financial apps.
FAQs
Is VPN safe for online payments?
A VPN, such as ClearVPN, is designed to ensure that online payments are conducted in a secure environment. VPNs prevent hackers from stealing passwords, credit card details, and other sensitive information over an unprotected connection.
Does VPN affect online banking?
Most online banking systems track the user's IP address for fraud preventive measures. When you connect to a VPN server, your device is assigned to a new IP address, which might flag the online banking security system and result in access denial.
To avoid issues with online banking, always connect to the same local server where your bank is located.
Do you need a VPN when using secure payment services?
Secure payment methods, such as a credit card payment gateway, are built with encryption and other security protocols to ensure the transaction goes through safely. There's no harm in adding another layer of protection with a VPN.
Anyone can fall victim to financial fraud when making payments online. Rather than taking convenience foregranted, you should take appropriate protective measures and use a secure VPN connection. We've shown you several ways that prevent hackers from illegally accessing your money, make sure that you develop the habit of using them every time you make a payment online.
Download and try ClearVPN for free now and conduct secure online payments.