Many people are confused about how to use the WhatsApp web login correctly. They also wonder if they can make calls via the computer. Some users don't even know about the existence of WhatsApp web and get frustrated with having to keep fishing out their smartphones while working on a PC.
In this article, we'll show you a step-by-step guide to setting up WhatsApp web on your computer and the little-known secret of how to make voice or video calls from the web version.
What is WhatsApp Web?
WhatsApp has grown from a simple app that lets people text each other for free, to one that's indispensable in almost every organization. The joke goes around that no meeting is complete without creating a WhatsApp group.
Despite being primarily a mobile app, most people are sending texts and making calls while they're on a computer. A brilliant feature was introduced in 2015, in the form of WhatsApp Web — a browser extension to the functionality of the mobile app.
You may mistake the WhatsApp web for a standalone application. It is not. It will only function as long as your mobile has WhatsApp installed and is connected to the Internet. When you send a message through WhatsApp web, it is relayed to the mobile app before being transmitted to the recipient.
Only a single WhatsApp account can connect to an instance of WhatsApp Web on the browser. The connection is established by using the QR code as a verification handshake. The connection will expire after a certain duration for the sake of security, and you'll need to reconnect to continue using WhatsApp Web.
How to use your phone to log in to WhatsApp Web
There is a set of procedures that you'll need to go through in order to connect your phone to WhatsApp web. Here's a step-by-step guide.
Key in web.whatsapp.com on your browser.
Launch WhatsApp on your mobile. Touch the 3-vertical dots icon on the top right and select WhatsApp Web.
Aim your phone's camera at the QR Code that looks like the one below. It will automatically scan.
The app will load on your PC.
How to make video calls on your computer
This is undoubtedly a handy feature that brings the free text messaging app to your computer. However, there is a limitation that proves to be an inconvenience.
You can't make video calls (or voice calls) on WhatsApp Web. Often, users will have to revert to their smartphones for that.
Thankfully, the existence of Android emulators, which allow Android apps to be launched on computers, has paved the way to make calls via your computer. Here's what you need to do.
Download BlueStacks, a PC emulator for Android apps. Install Bluestacks on your computer.
Launch BlueStacks after installation. Click on the Play Store icon.
Sign in with your Google credentials.
Search for "WhatsApp" on the PlayStore.
Install the WhatsApp Messenger app on your computer with BlueStacks.
Launch and click Agree And Continue to Proceed.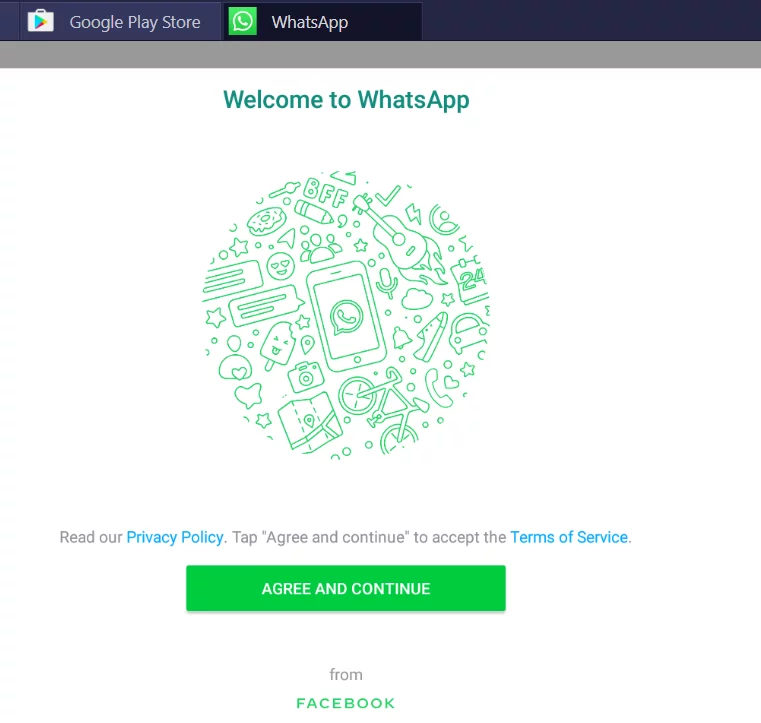 Enter your phone number and country to proceed. Verify WhatsApp with the 6-digit pin sent to your mobile.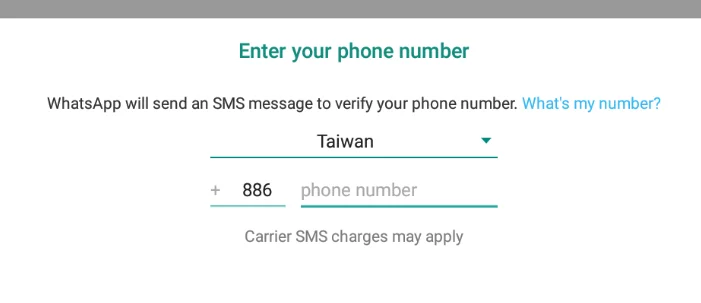 Note that all the existing mobile WhatsApp messages and contacts are not transferred to the app in Bluestack. Therefore, you'll need to restore from the backup.
Once the app is initialized, click on an existing message. You'll notice the familiar phone and video icon. Clicking on these icons will allow you to make calls on Whatsapp via the computer.
Does WhatsApp Web Work In China?
You may have realized that WhatsApp stops working once you're in China. That's because the world's second-largest economy has a highly restrictive Internet that censors elements it deems "sensitive" to the country's culture.
As the web version depends on the functionality of the mobile version, it will cease to function once you're in China. You can't send or receive messages and make video calls when connected to China's Internet.
Such an inconvenience can be avoided if you've subscribed to a VPN. Technically, a VPN allows you to take up the IP address of a different country. This means that the great firewall of China will detect your IP as an incoming connection from a foreign country, and allow the use of Whatsapp.
Can a VPN unblock Whatsapp Call?
Like China, the following countries have enforced a ban on Whatsapp:
North Korea
Iran
Syria
Qatar
UAE
Zambia
More countries may follow suit as they try to restrict information access among citizens. With the restriction in place, it's impossible to make calls via Whatsapp.
You'll need to install a VPN for Whatsapp call before you can start chatting or calling your acquaintances. Besides blocking Whatsapp, some countries also restrict VPN usage among residents. Therefore, you'll need a VPN with an obfuscation server to slip through the firewall.
As long as you can get a VPN to work in the country, you'll have access to Whatsapp. The question is, which are the VPNs proven to bypass geo-restriction for Whatsapp? Let's take a closer look.
Best VPN to Use for WhatsApp Web
Before you start installing the first VPN that pops into your mind, not all VPNs are functional in China. China's internet firewall has managed to block many VPNs, including popular ones.
ClearVPN is our top pick you'll want to use for WhatsApp Web, particularly in China.
While there are rumors that WhatsApp Web may introduce video calls in the future, there's no mention of any dates. Until then, we hope this guide will help you make calls with the app on your computer.