Do you love to watch Amazon Prime but are frustrated that you can't seem to watch it outside the US? You're not alone! Amazon restricts access to Prime content based on your location.
In this article, we'll show you how to watch movies on Amazon from other countries and access Amazon Prime content that's only available in the USA from anywhere in the world.
Let's get right to it!
Why Amazon Prime video is not available in your location?
Now let's talk about why it's restricted. Just like other streaming services such as Netflix and Hulu, Amazon imposes geo-restrictions on its content.
This means that certain titles can only be viewed in specific countries. For example, you might not be able to watch a US-based show if you're located in the UK.
Geo-restrictions are put in place by content creators and distributors. They do this to ensure that their content is only being viewed by people in the countries in that they have licensed it.
How to change region on Amazon Prime Video
It can be incredibly frustrating trying to watch your favorite Amazon Prime show, only to be met with an error message that says it's not available in your location. Luckily, there is a way to change Amazon prime video location. All you need is a VPN!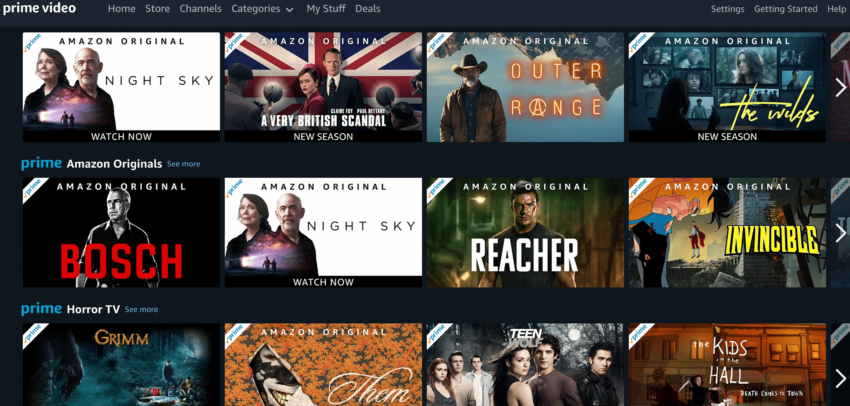 What is a VPN you ask? A VPN (Virtual Private Network) is a tool that allows you to change your IP address and virtually relocate to another country. With it, you can trick Amazon (and other streaming services) into thinking you're accessing their service in the US when the reality is that you're currently outside the country.
It might sound complicated, but it's actually quite simple to do. Just follow the steps below and you'll be streaming your favorite Amazon Prime content in no time!
Step 1: Pick a VPN
Not all VPNs are created equal. When it comes to streaming, you'll want to make sure that you pick a reputable VPN with fast speeds and robust security features.
More importantly, you'll need a VPN that has been proven capable of unblocking content on Amazon Prime and other video streaming services. Only a few VPNs are capable of this feat.
For this example, we'll be referencing a VPN service ClearVPN. It's fast, and reliable, and it can unblock a wide range of streaming services including Netflix, Hulu, BBC iPlayer, and of course — Amazon Prime Video.
Step 2: Register for an account
Log on to the ClearVPN website and create an account. You'll need to provide your email address and choose a subscription plan.
ClearVPN offers three different paid plans: one month, three months, and six months. The longer you subscribe, the more affordable it is in the long run. You can also start with the free plan to test out the service (with limitations).
Unfortunately, you'll need a paid plan to unblock Amazon Prime Videos from outside the US. The only thing that you can do with their free plan is "Block ads while browsing" and "Browse securely and privately".
Once you upgrade to a paid plan (which starts at $12.99 per month), you'll get access to the "IP Change" Feature which is the option you'll need to make this work.
Step 3: Download and run the ClearVPN app on your device
The next step is to download and install the VPN app on the device that you want to use to watch Amazon Prime. ClearVPN is available on Mac, Windows, iOS, and Android.
Once you've installed the app, open it and log in with your account credentials. At this point, you should be able to see the main dashboard.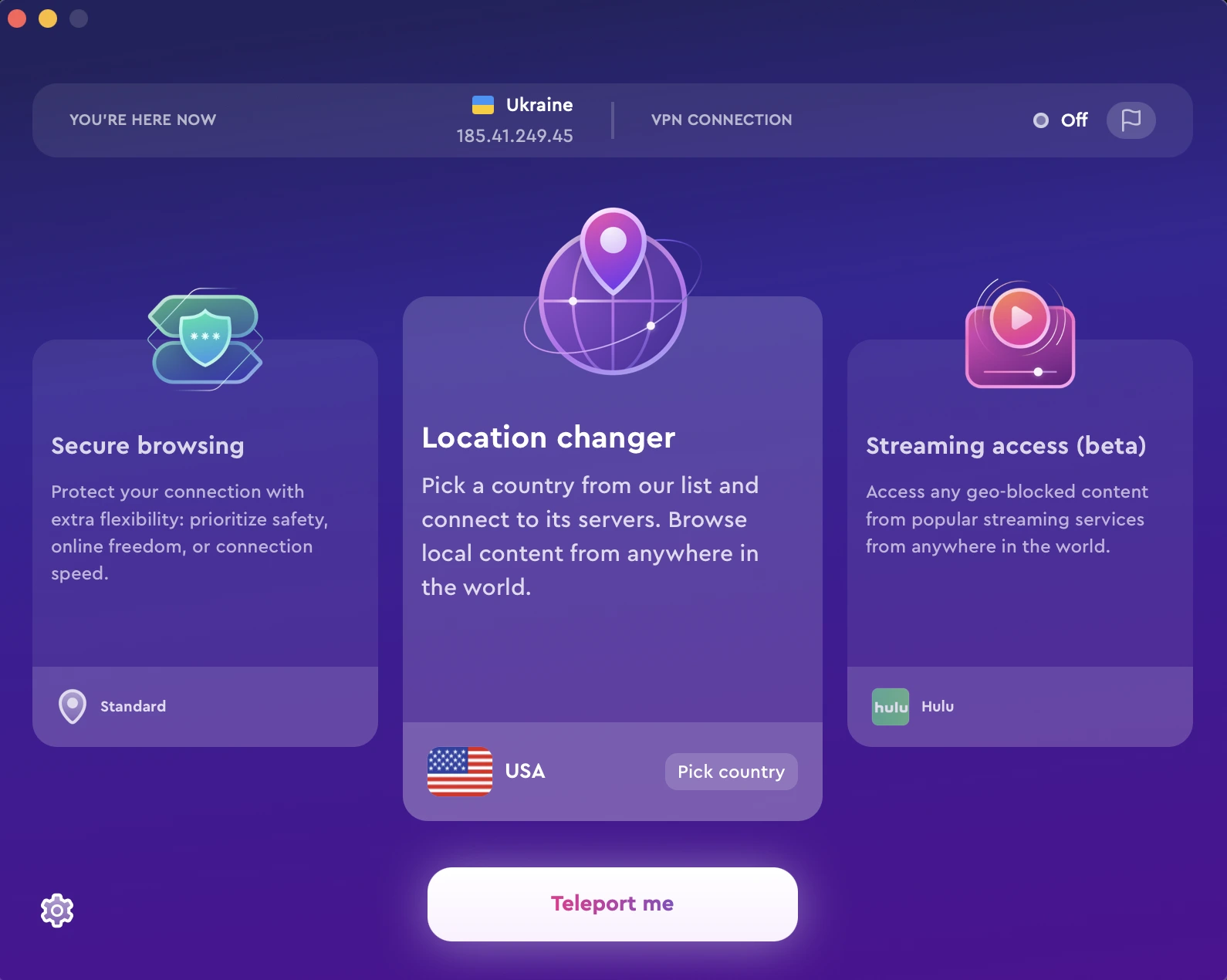 Step 4: Choose the Streaming Access mode
Choose Streaming Access mode from the dashboard. Then find Amazon Prime UK from the list and click on it. That's all, now you're available to watch Amazon Prime.
Once you're connected, all you need to do is go to the Amazon Prime website (or app) and log in with your account details.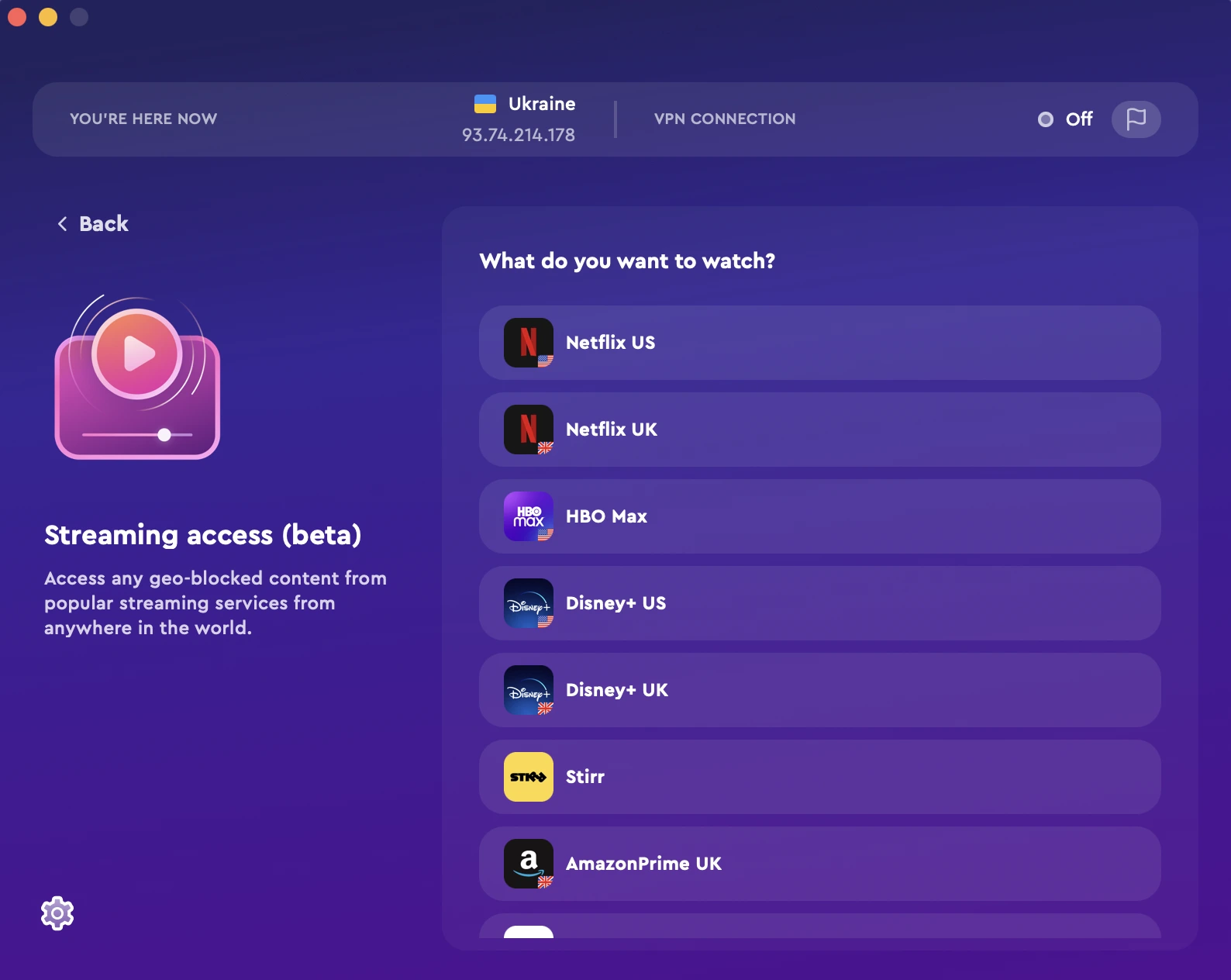 FAQS
Is it legal to use a VPN to unblock Amazon Prime?
The answer depends on which country you're in and what your local laws are.
VPNs are legal in most countries, including the US, but there are a few exceptions. Russia, China, and North Korea have all banned VPNs, so if you're in one of those countries, using a VPN to unblock Amazon Prime would technically be illegal.
Can I use a free VPN?
There are plenty of free VPNs out there, but I would never recommend using one.
First and foremost, you never know who is behind a free VPN. They could be selling your data to the highest bidder or engaging in other shady activities.
Second, free VPNs likely have fewer servers than paid ones, so your speeds could suffer. And lastly, most free VPNs have usage caps or limits, so you might not even be able to get through your favorite shows.
All in all, it's just not worth the risk to use a free VPN.
So there you have it — a quick and easy guide on how to watch movies on Amazon from another country. Just follow the steps outlined above and you'll be streaming your favorite movies and TV shows no matter where you are in the world. Also, if you are looking for how to watch Netflix in your country, check out our post about how to change Netflix region easily.