Are you looking for the best Youtube alternatives on the Internet? While there's no denying that Youtube is a household name in video streaming/sharing services, it's not the only option available. In fact, you'll find that there are a ton of choices out there, many of which offer unique features and specialize in a specific niche or preference.
But which alternative should you go for? Well, that's where this quick guide comes in! We'll go through some of your best options as well as a overview as to what actually makes these platforms stand out.
Let's jump right in!
Top Alternatives to Youtube Based on Content Preference
So without further ado, let's go over our picks on the best Youtube alternative. Keep in mind that this list is not in any particular order. The answer to the question of which one you should use ultimately boils down to what is it you're looking for in a video sharing/streaming platform.
Vimeo: A Youtube alternative for artists
Not many people know this, but Vimeo has actually been around slightly longer than Youtube (2004 versus Youtube's launch in 2005). In all that time, it has remained a favorite among artists and aspiring filmmakers who value the platform's focus on quality over quantity.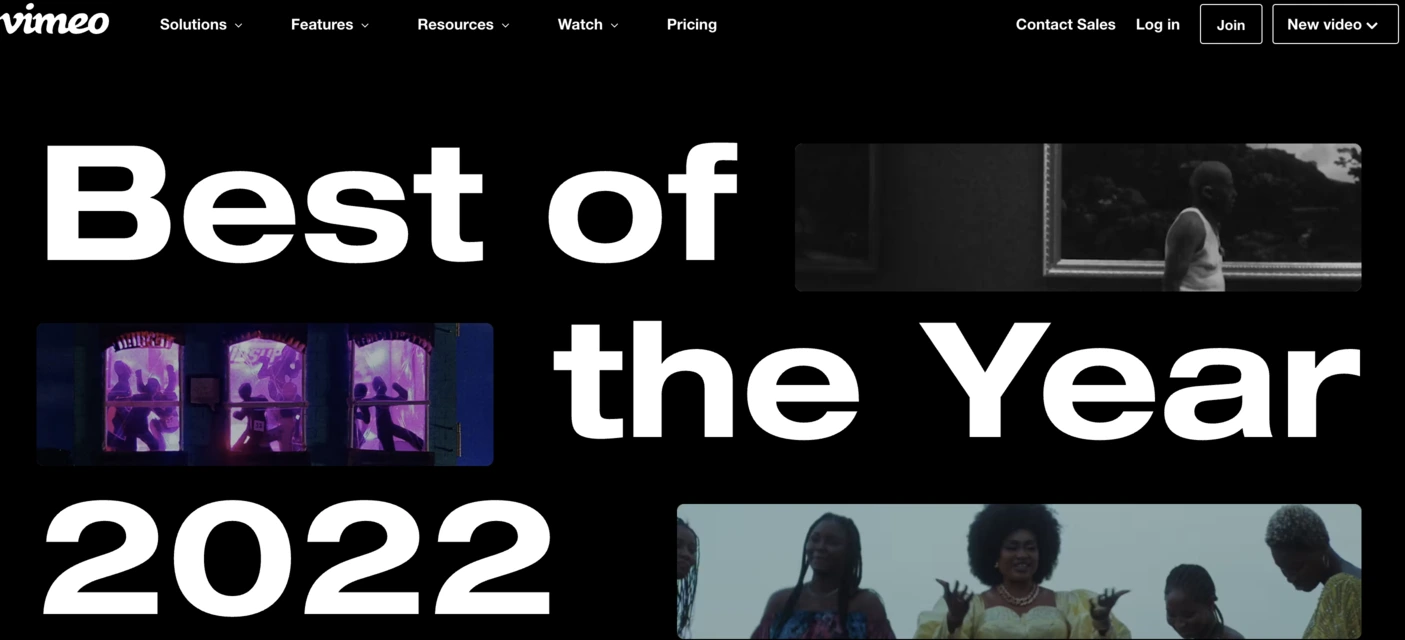 So if you're, say, an indie filmmaker in search of a platform where your creative vision is more likely to be appreciated and critiqued by your peers, then you will find that Vimeo is an excellent place to stage your work.
Dailymotion: A medley of content choices
Much of Youtube's appeal is that it caters to just about everything. There's something for everyone, no matter your interests or content preferences. If you're looking for alternatives to Youtube that pretty much do the same, and offer a diverse range of content, then you'll probably find Dailymotion to be right up your alley.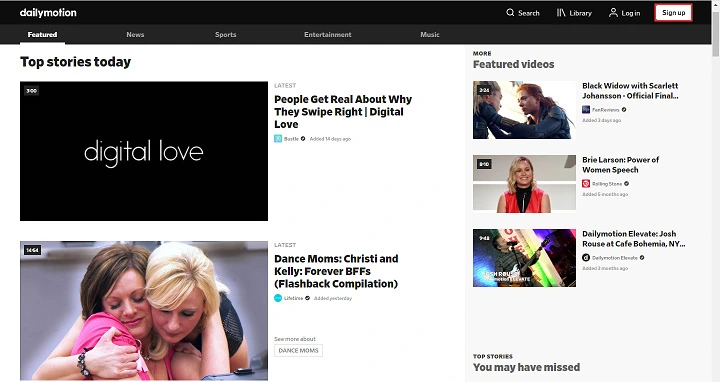 Plus, unlike Youtube, Dailymotion does not restrict new users from uploading long videos. Perfect for hour-long vlogs, tutorials, etc.
Bitchute: A peer-to-peer platform for freedom of expression
As a Youtube alternative, Bitchute is unique in that it operates off WebTorrent's peer-to-peer network. This means that unlike Youtube, control over the platform is decentralized, giving creators complete control over their work.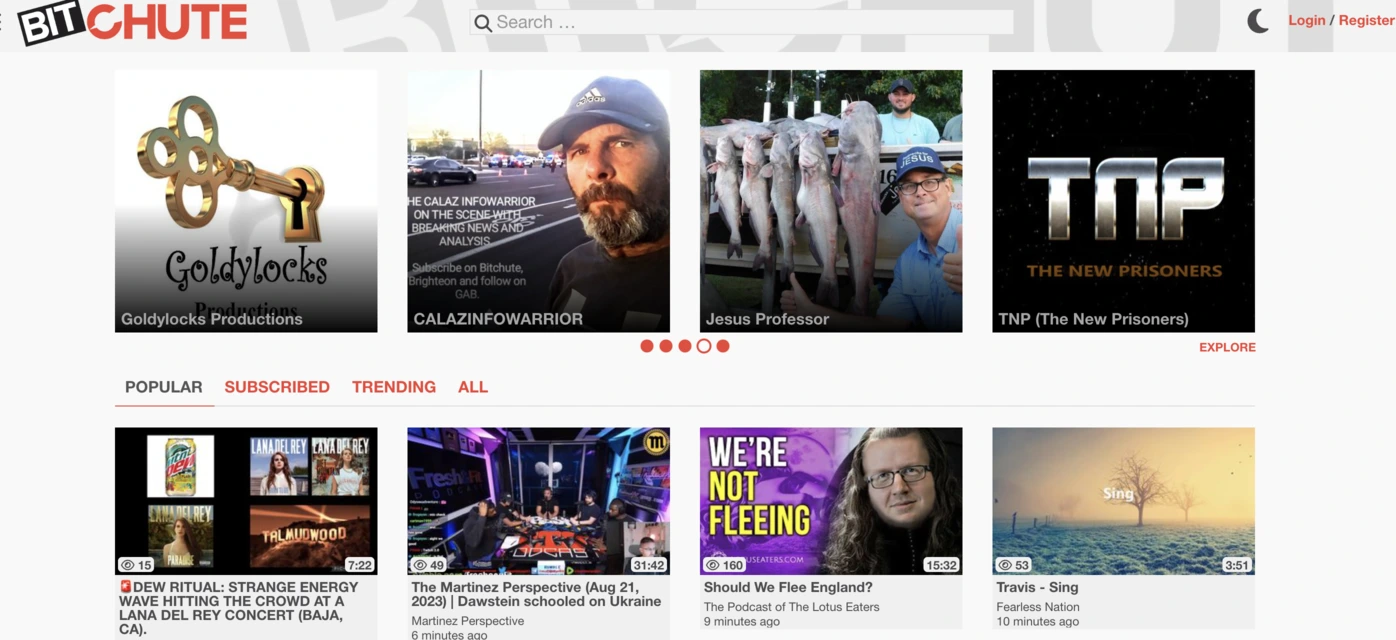 Want to create a video that voices your controversial opinion without having to worry about censorship? Then you'll find that this platform has your back. Along with decentralization, your videos and all your information here will be encrypted, making the platform a haven for users who value their privacy and anonymity online.
DTube: The video platform for Blockchain innovators
Like Bitchute, DTube is also a decentralized video streaming/sharing platform but with a different twist. It operates via blockchain technology, creating via different means an environment that's free from any form of censorship or external controls.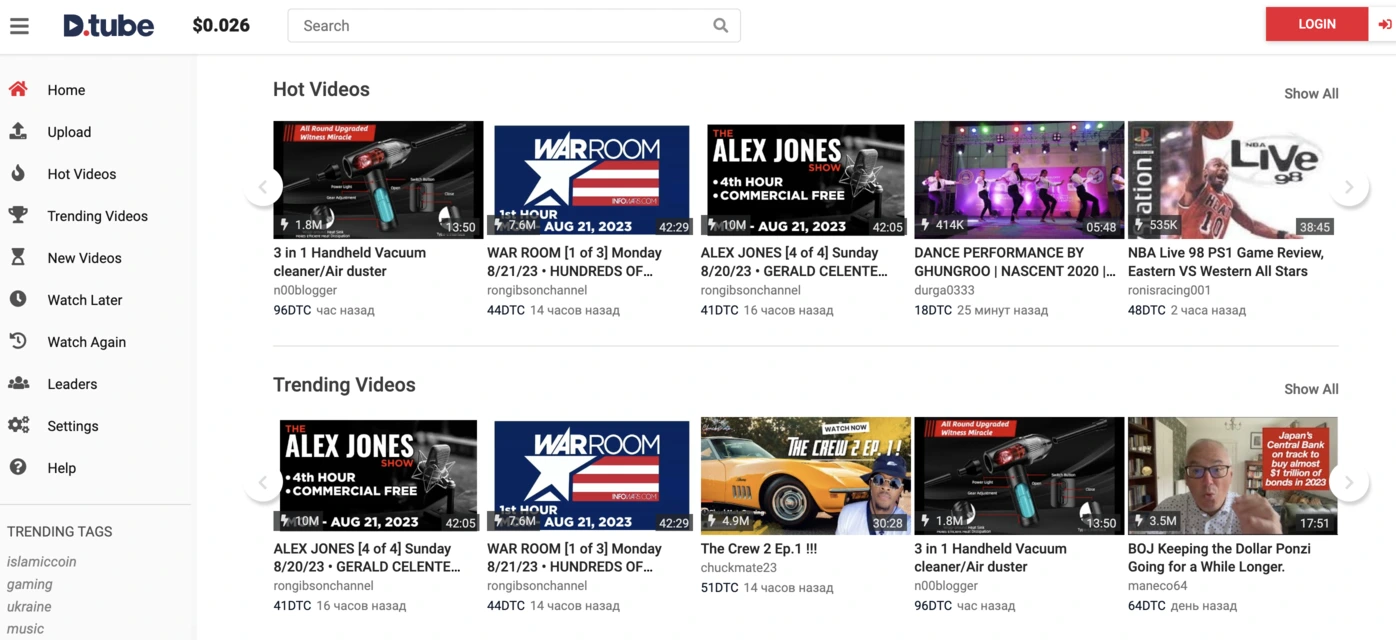 Another thing that makes this alternative to Youtube stand out is that it allows creators to monetize their videos through the blockchain network. If you're a creator who wants to monetize your content independently without interference from third parties, then DTube might just be the best Youtube alternative for you.
Odysee: A monetization haven for content creators
As popular as Youtube is, it can be an unforgiving place for content creators. Many channel owners live in constant worry about their videos getting demonetized or censored without warning due to a recent change or input from advertisers.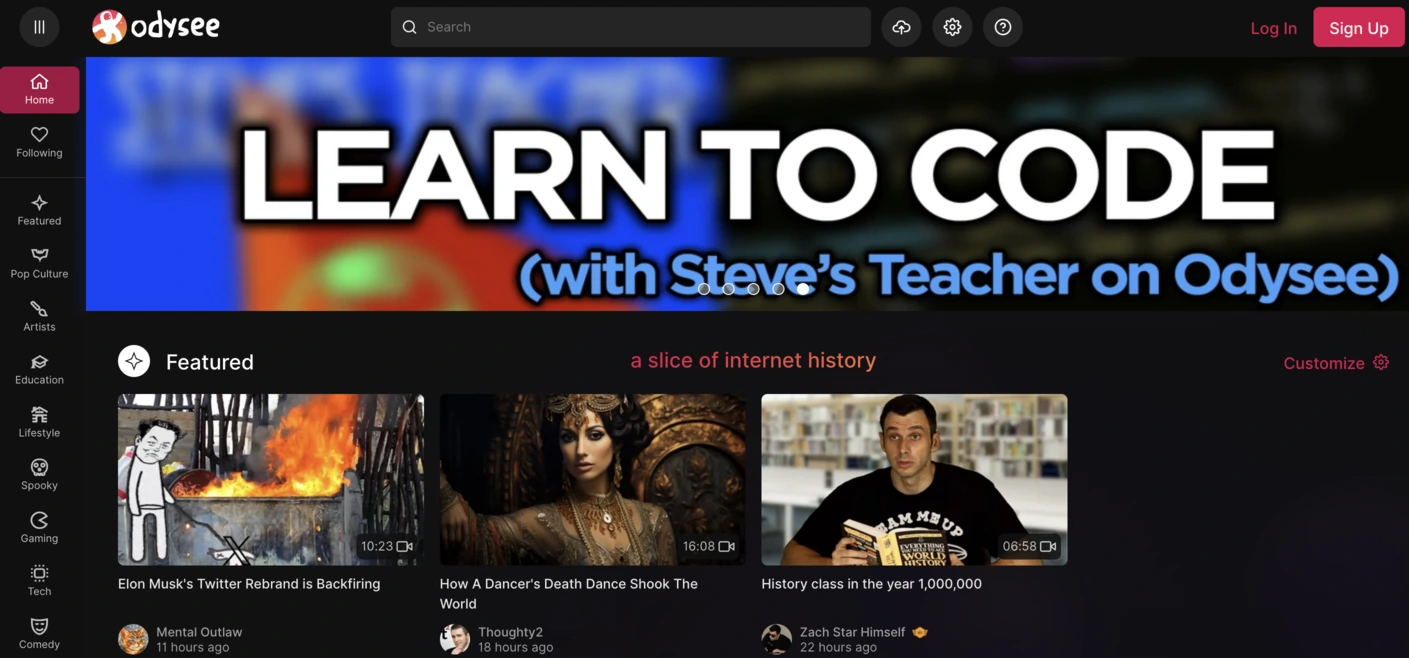 Enter Odysee — an alternative to Youtube that shifts away from a traditional ad revenue structure to put creators first. With this platform, content creators have more freedom and control over their work and how it's monetized.
Peertube: community collaboration platform
Another decentralized video streaming platform, Peertube is focused on community involvement.
On this platform, content creators can expect more freedom and control over their work. Users can upload videos and collaborate with other like-minded content creators.
Veoh: A platform for long-gorm video creation
Do you prefer watching or uploading long-form videos? If so, then Veoh might be the perfect Youtube alternative for you. Unlike other platforms, Veoh allows users to create and upload longer videos right from the go.
This platform is perfect for content creators that deal in documentaries, vlogs or just about any type of videos that requires a detailed narrative.
Twitch: Live streaming haven for gamers
If you're a gamer, then you've surely heard of Twitch — a video streaming platform designed especially for gamers.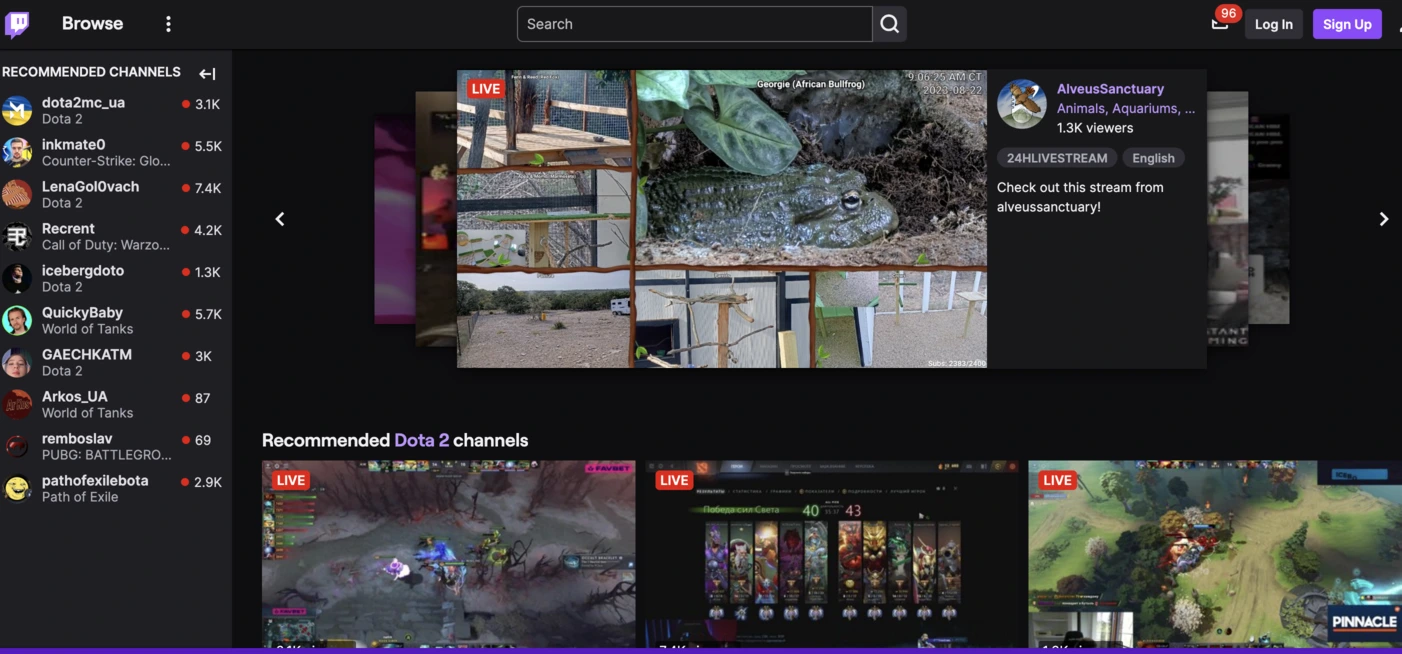 With Twitch you get access to live streams by other gamers or share your gaming experience with a community that shares the same passion and interest.
NewPipe: A lightweight streaming platform for Android users
Looking for a simple no-nonsense alternative for Youtube? If so, then you'll appreciate what NewPipe has to offer.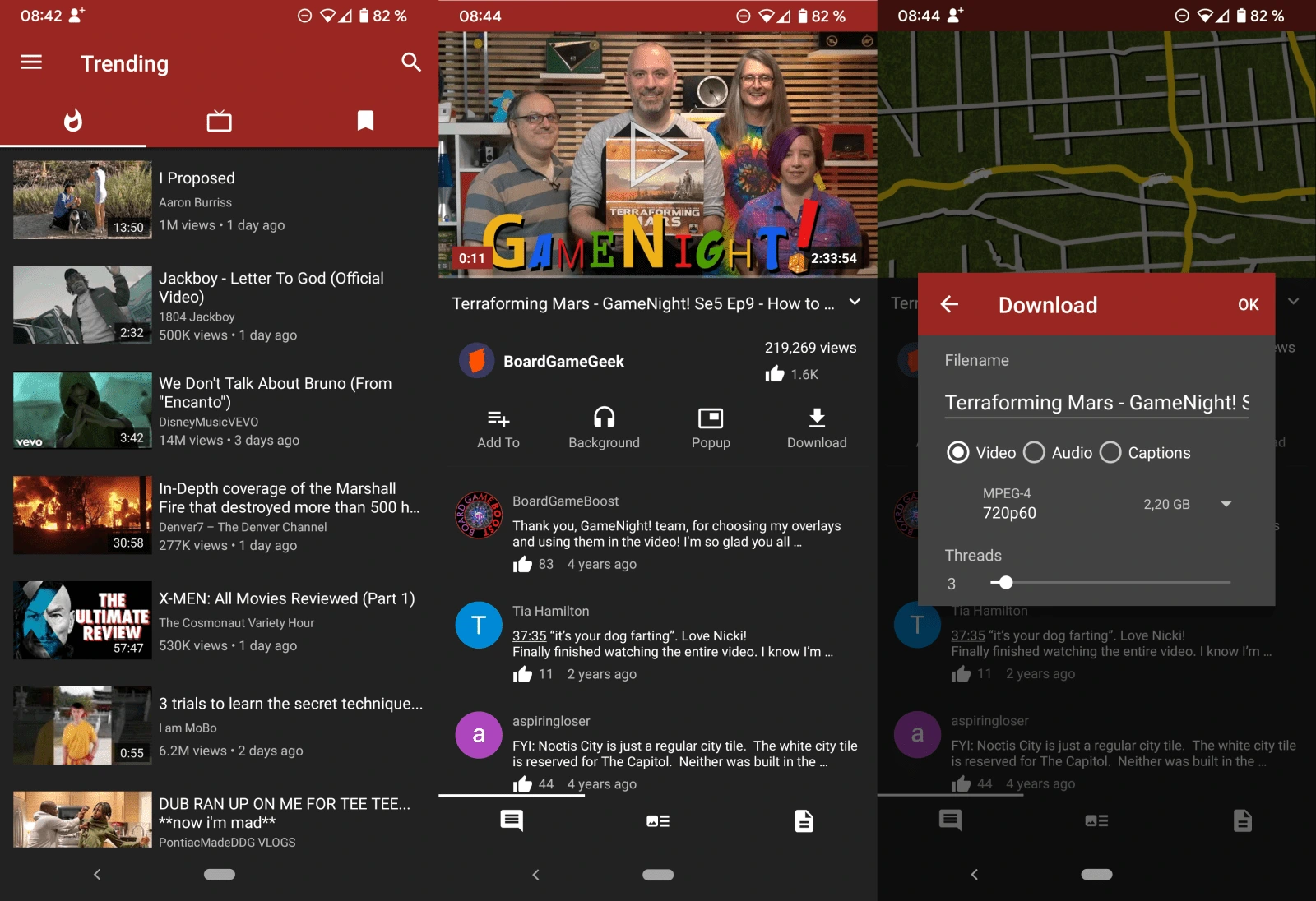 Designed specifically for Android devices, NewPipe is a lightweight video streaming client that allows you to watch videos without the annoying ads and questionable permissions that plague the Youtube platform.
Invidious: The privacy-focused streaming platform
Invidious is a privacy-focused frontend for YouTube, allowing users to view YouTube videos without ads or tracking.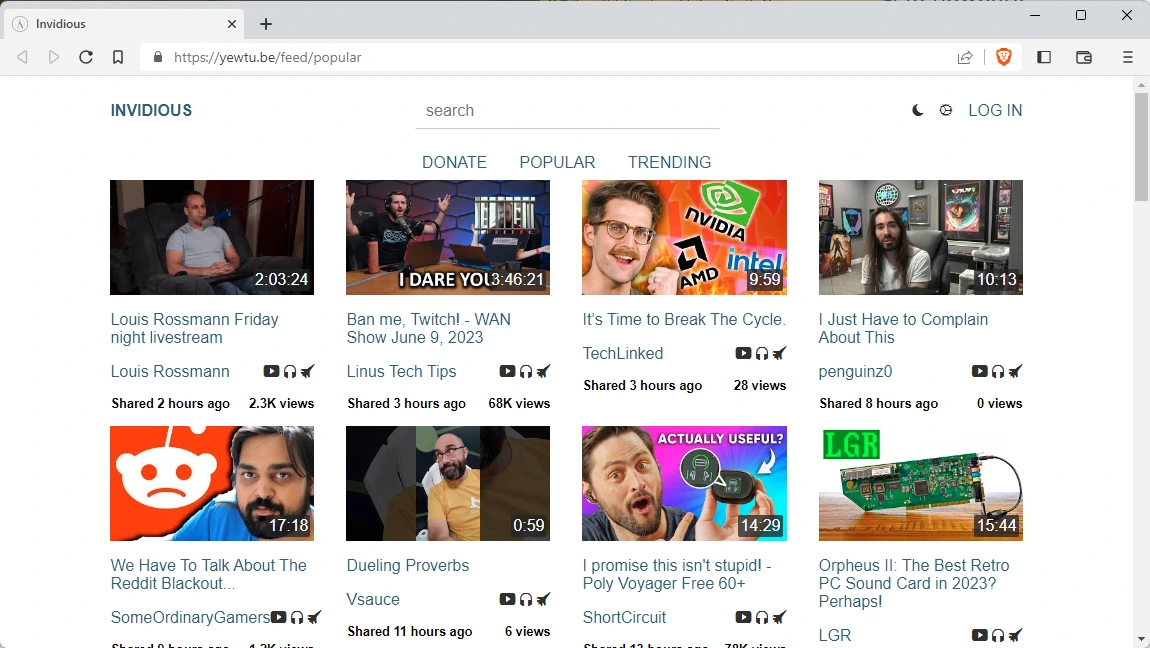 If you value your privacy but still want access to YouTube's vast content library, Invidious offers the best of both worlds.
Enhancing your video streaming experience with ClearVPN
Now that we've gone over some of the best video streaming alternatives, you may find that some of them are not available in your region.
This is due to what's known as geo-restrictions. Simply put, content and services can be restricted based on your location. This practice is known as geo-blocking and it determines what streaming services you can access from your location. Fortunately, you can get around this restriction by using a VPN (Virtual Private Network) service.
A simpler way to think about it is that a VPN basically acts as a middleman for your Internet traffic. It redirects your data to a server based on another region (where the content or streaming service is accessible).
The good news is that you can easily start doing all that with ClearVPN — a fast and user-friendly VPN service that allows you to unblock popular streaming services no matter where you are in the world. With just a few clicks, you can connect to one of ClearVPN's dedicated streaming servers.
While you can start using ClearVPN for free, do note that the Streaming function is a premium feature. This is often the case for VPN services, as streaming requires more resources from the server. With a premium account, you get access to high-speed servers that are optimized specifically for streaming.
FAQs
Who are YouTube's biggest competitors?
While Vimeo and Dailymotion are often considered major competitors in terms of video-sharing platforms, YouTube's biggest competitors also include online streaming platforms like Netflix and Hulu.
Are there YouTube alternatives without ads?
Yes, there are! Platforms like Vimeo, NewPipe, and Invidious provide an ad-free viewing experience.