Did you miss a live game over the weekend? Or hoping to tune in to adrenaline-pumping matches happening across the continents? With the various sports streaming sites, you'll be treated to non-stop sports action wherever you are.
We've compared dozens of sports streaming providers and compiled the best options for you.
Best Sports Streaming Sites — paid
The best sports streaming sites are tied with subscriptions. But they offer an array of top-quality sports content which makes the subscription totally worth it for sports fans! Plus they can watch matches uninterrupted as most subscriptions are ad-free.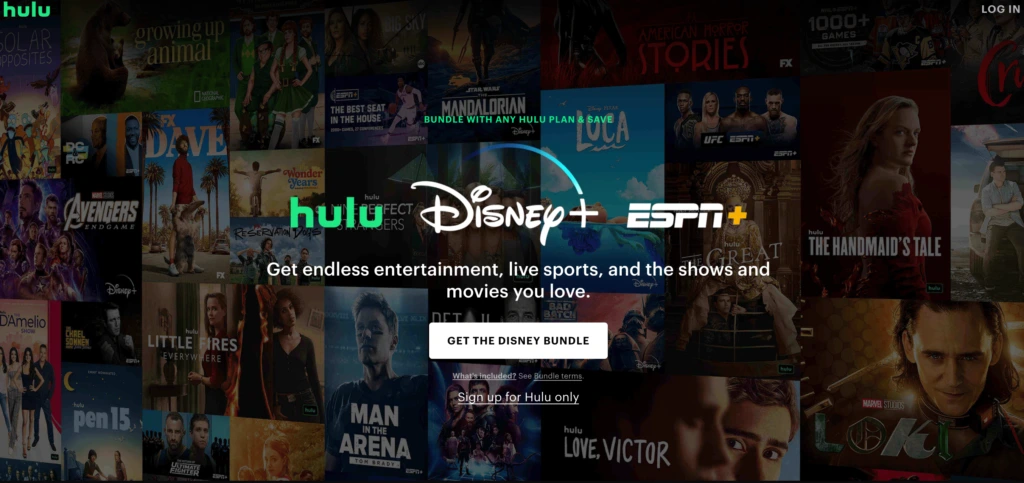 Hulu's subscription brings you popular sports channels like ESPN, FS1, FS2, BS Sports Network, and NBC Sports Network. It's also the perfect cable alternative for soccer fans, with matches from the English Premier League, La Liga, and UEFA Champions League with the Hulu + LiveTV package. Hulu is an exclusive US streaming service and it only available in the USA. But don't need to worry about it, check our guides on how to watch Hulu in UK, Australia and Canada with a VPN.
Sling TV is one of the cheaper sports streaming providers around. It offers various packages to stream sports content from popular sports channels. Sling Orange, which costs $30 per month, delivers content from ESPN to your screen while you get to watch NBC Sports and NFL Network with the similarly-priced Sling Blue.
Although the subscription is on the high end, YouTube TV brings an interesting lineup of sporting content to your screen. You'll get the likes of MLB Network, Tennis TV, ESPN Channels, FS1, FS2, and NBA TV for a regular subscription. To get exclusive content from NBA League Pass, Sports Plus, and Fox Soccer Plus, you'll need to fork out additional fees for the respective channels.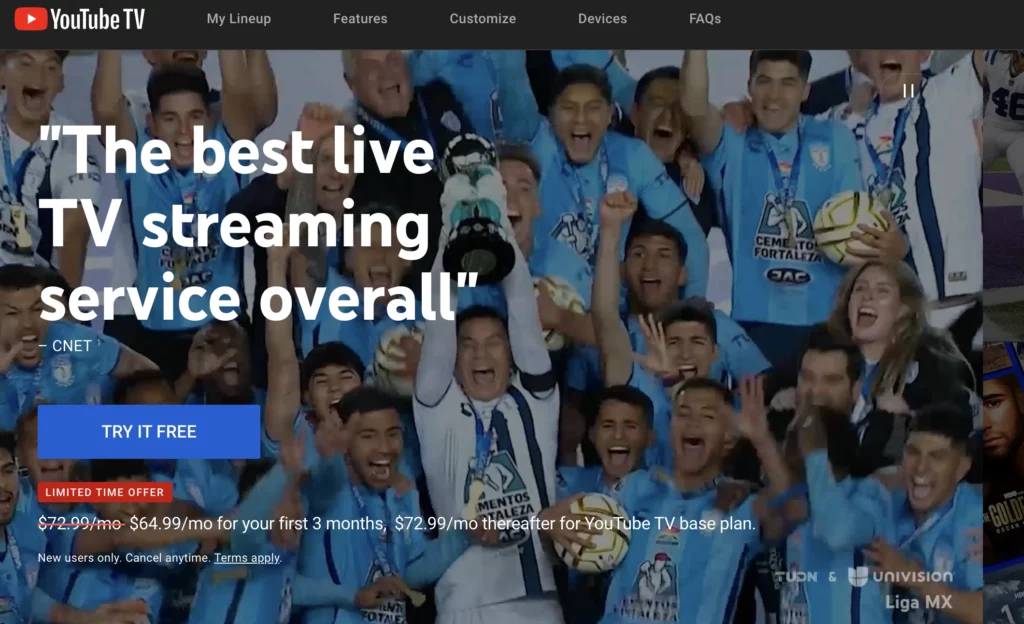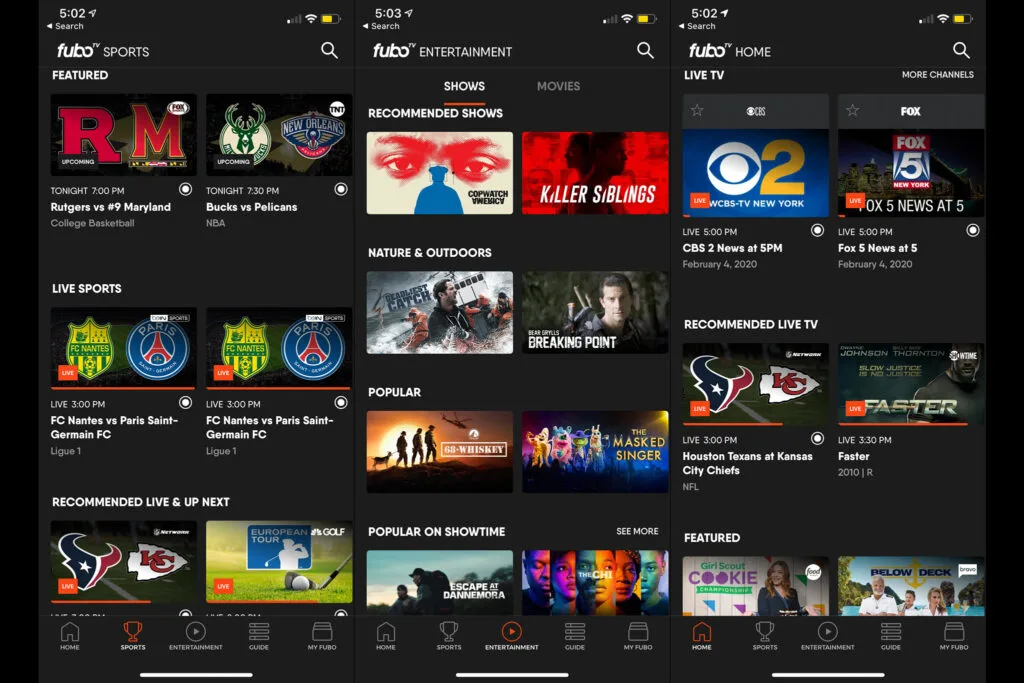 Fubo TV is another excellent alternative for fans who want to do away with cable TV. It allows you to stream both local and international matches. The standard subscription unlocks channels like NBA TV, Golf Channel, and NFL Network, as well as global content from Fox Deportes, TUDN, and GOL TV.
Combat sports fans would want to tune in to DAZN, one of the most affordable premium streaming sites. Be entertained by highly-skilled opponents in matches promoted by Matchroom Boxing, World Boxing Super Series, and GGG Promotions. DAZN subscribers outside of the US have access to NHL, MLB, NB, and NFL content.
Best free sports streaming sites
If you're not ready to shell out for premium sports streaming sites, here are a few zero-cost alternatives.
You don't need an account to start streaming on SportSurge. It offers a decent variety of sports, including MMA, boxing, soccer, rugby, and basketball. Fans have access to archived games and live broadcasts listed on SportSurge's schedule.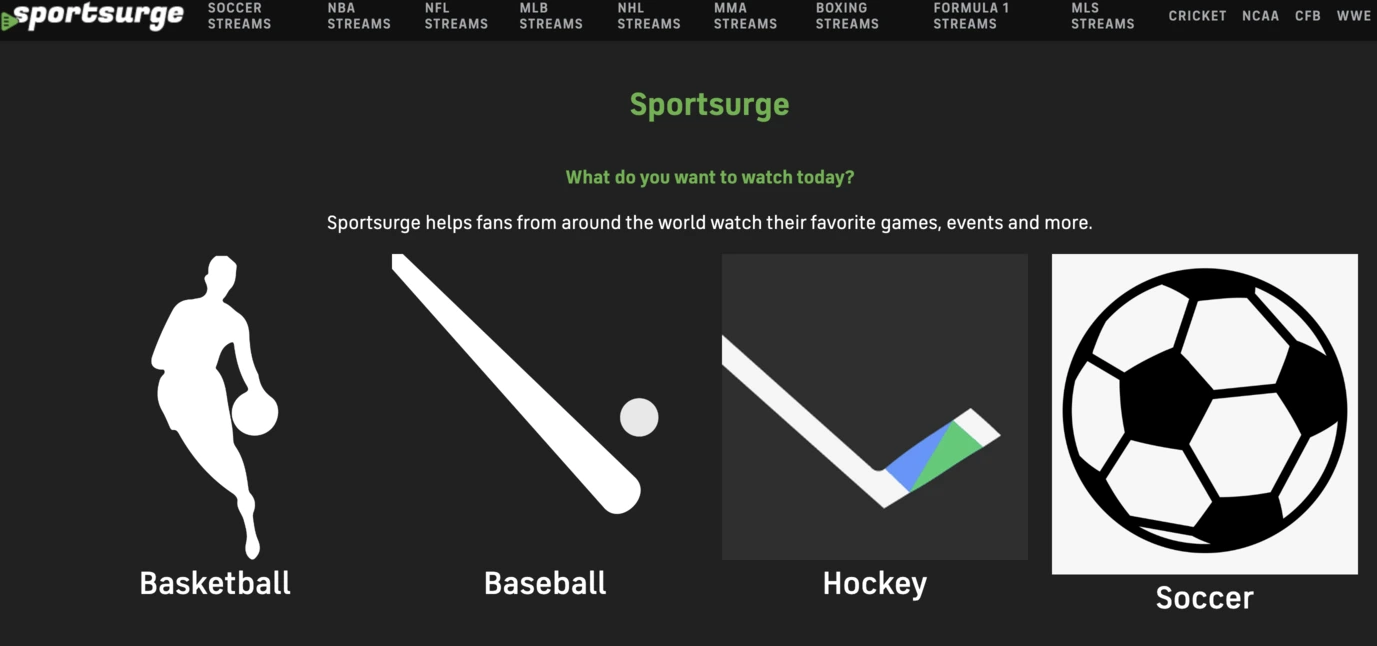 VIPBox Sports is a simple, free streaming website that will give you access to more than 30 different sports. Launching a sports channel on the website is easy as all the categories are displayed on the homepage.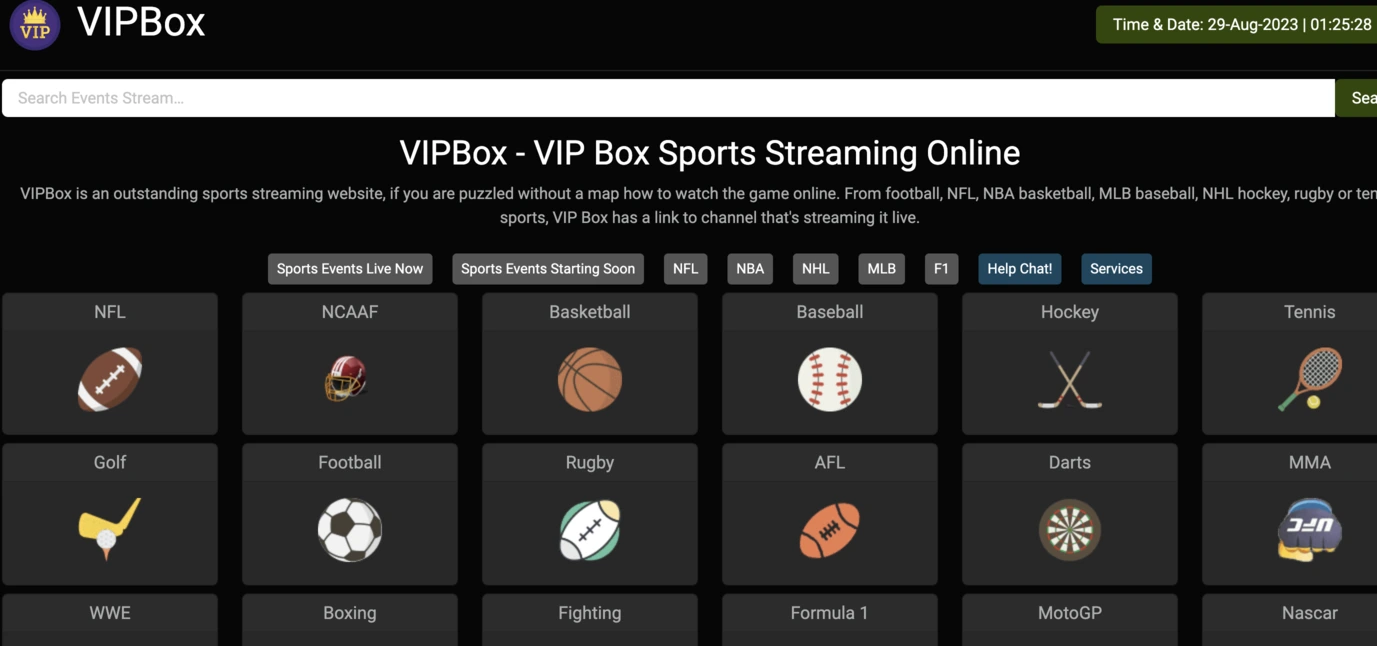 Stream2Watch is a well-known destination for sports fans to get their regular live match fixes. Most of the broadcast links work well, and they'll redirect you to soccer, basketball, boxing, and other mainstream sports channels.
What started as a go-to free channel for soccer fans has grown into a streaming haven for other major sports. FirstRow Sports now includes basketball, rugby, motorsport, baseball, and MMA in its streaming schedules.
WheresTheMatch is no stranger amongst cord-cutting sports enthusiasts. It boasts an easily navigable website where you can watch mainstream sports content on the go.
Best live sports streaming sites
Don't fret about missing out on tickets to live sports events. These services bring an exciting live experience to your home in real-time.
Bailey Sports App replaces Fox Sports Go, a popular sports streaming provider that broadcasts NBA, NFL, Premier League, and other popular content. Unfortunately, the service is exclusive to US residents. Those outside of the US will need a VPN to stream on Bailey Sports App.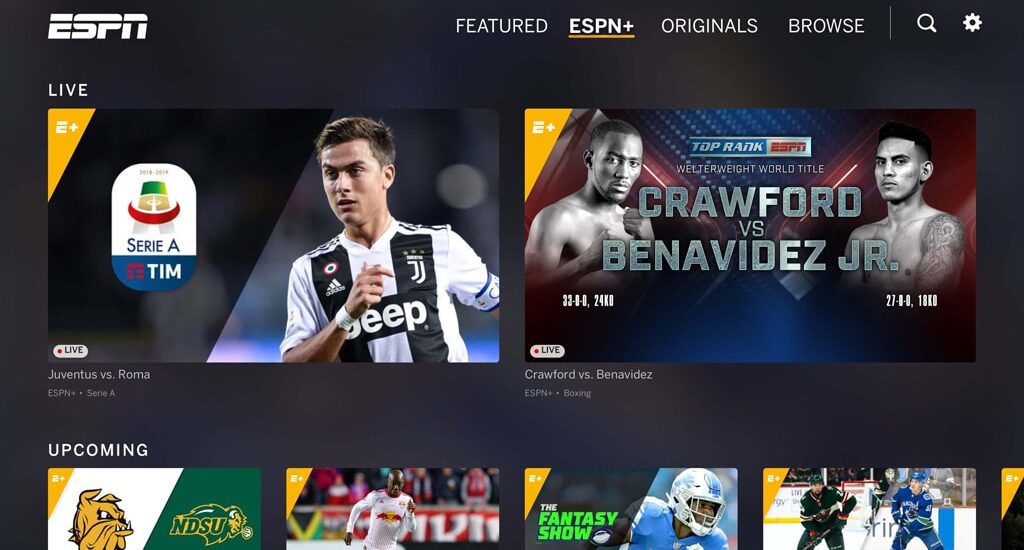 ESPN+ provides sports fans with their daily fix of live events, particularly NHL and MLB matches. It also offers exclusive access to PPV UFC matches for MMA supporters. You can watch ESPN+ games on various devices, including Chromecast, PS5, and Roku.
Soccer fans turn to LiveSoccerTV for its extensive coverage of live matches involving international clubs. Besides updated scoreboards, the website also provides comprehensive information on competitions, teams, and regional leagues.
Vidgo is an all-rounded entertainment platform that includes live streams of sporting events. Watch pro basketball, Nascar, MLB, soccer, and more from its 110+ channels of non-stop athletic actions.
Soccer and cricket fans can live stream matches from SonyLIV. The platform also provides WWE and UFC channels. SonyLIV is only accessible from specific regions, though, which means a VPN is needed for unhindered access.
Unblock sports streaming with a VPN
Notably, not all sports streaming sites are accessible in your location. Some sites, such as Fox Sports Go, are only available for USA residents. If you're facing difficulties accessing sports content, using a VPN is the best solution to bypass the geo-restrictive limitations.
ClearVPN is a crowd favorite for streaming sports content on websites and apps. It's built with personalized shortcuts to let you watch your favorite sports from any part of the world. Here is how to do this:
Download and install the ClearVPN app for your device.
Create your account and open the app.
Choose Streaming mode and click on the streaming services from the list. Or you can choose Location Changer mode, and just change your location on the region where this streaming service is available.
Now you can watch sports streaming sites that are not available in your country.
FAQs
Are free sports streaming services safe?
Reputable sites to stream sports like ESPN+ and Bailey Sports App are safe. However, there's a risk of malware, privacy breach, and forced intrusion when you visit lesser-known streaming websites.
Is streaming sports content illegal?
If you're streaming from official and licensed providers, you have nothing to fear about breaking the law. However, be aware of potential legal implications when you stream from websites that violate intellectual property laws.
Summary
We've only scratched the surface of the variety of sports streaming services available. Whether you're opting for premium paid streaming sites or free alternatives, using a VPN helps you access blocked content in your country. Furthermore, a VPN protects your privacy when you stumble upon questionable websites.
Download ClearVPN now and enjoy sporting events safely.