As demand has grown for digital content, so have various technologies for sharing and downloading large files over the Internet. This is exactly what torrent clients do. With so many options out there, though, how do you figure out which is the best torrent client for you?
This is where our quick guide comes in! Join us as we take an in-depth look at some of your best options. To keep this guide user-friendly, we have chosen to include only the cream of the crop of the many available torrent clients.
What is a torrent client?
In simplest terms, a torrent client is an app for downloading files from a P2P network (peer-to-peer). Such networks are made up of multiple computers connected via the Internet, with each serving as both a server and a download client.
The torrent client allows you to search for a specific file on one of these networks and establish a connection with other users that have the file or data you want. The app then starts downloading the file in small parts from multiple computers which, in this case, are called "seeders". This is what makes torrents such a fast and efficient method when compared to older data transfer technologies.
What is the best torrent client available?
This brings up the question — what are some of the best torrent clients available? Well, best is subjective of course, but here are some of the torrent clients that are worth considering.
Best torrent clients to use
uTorrent: the original Torrent client
Now if you've spent any time at all in the torrent scene, then you have almost certainly run across uTorrent. It is one of the oldest and most popular torrent clients on the Internet. Much of its ubiquity has to do with its ease of use and minimal demand on system resources.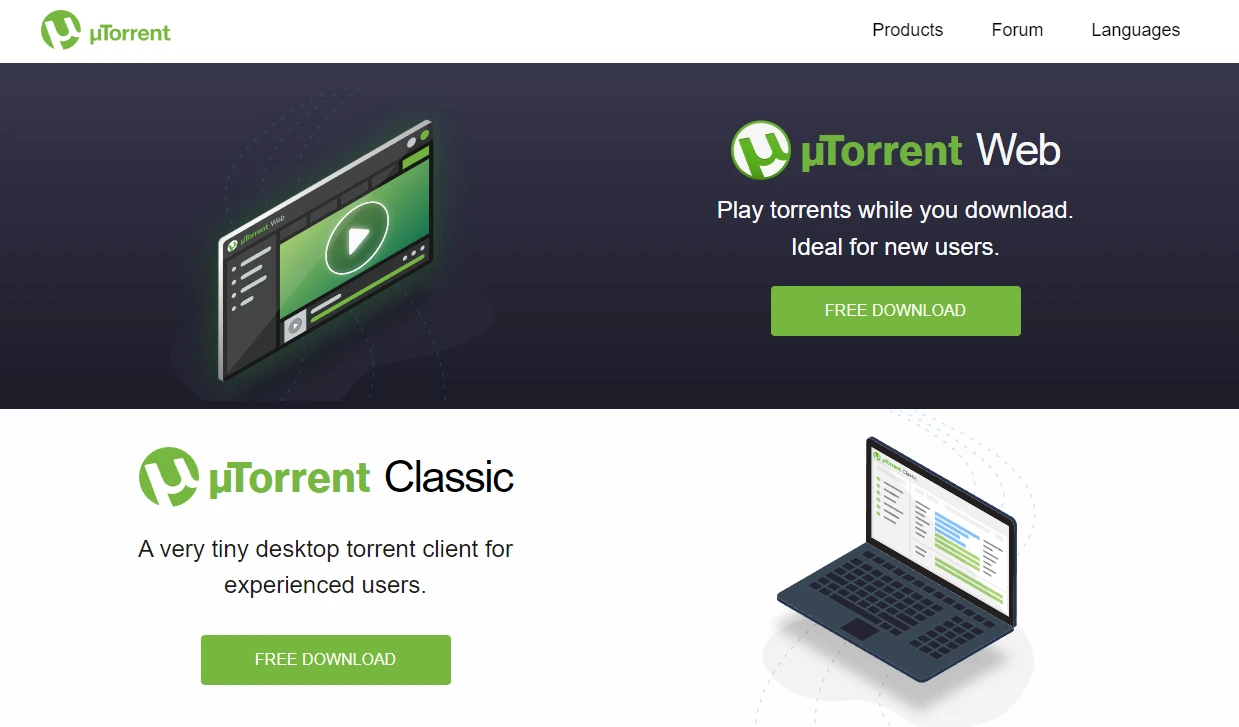 This client has not maintained its popularity by resting on its laurels, however. The latest uTorrent web version added a download library feature that syncs with your other devices. This means that you can download a torrent on a computer, and then access it on your smartphone whenever you're connected to the service.
Of course, uTorrent isn't perfect, It reportedly has more bugs compared to most other torrent clients. Also, the free torrent client only comes with basic features, so you'll have to pay for a subscription to access premium features such as their media library.
qBitTorrent: a robust but lightweight Torrent client
If you're looking for a torrent client with a more robust set of features, qBitTorrent is the best alternative to uTorrent. It offers everything you'd find with uTorrent and more. Some of these bonus features include remote download control via a web interface and encryption options for secure downloading.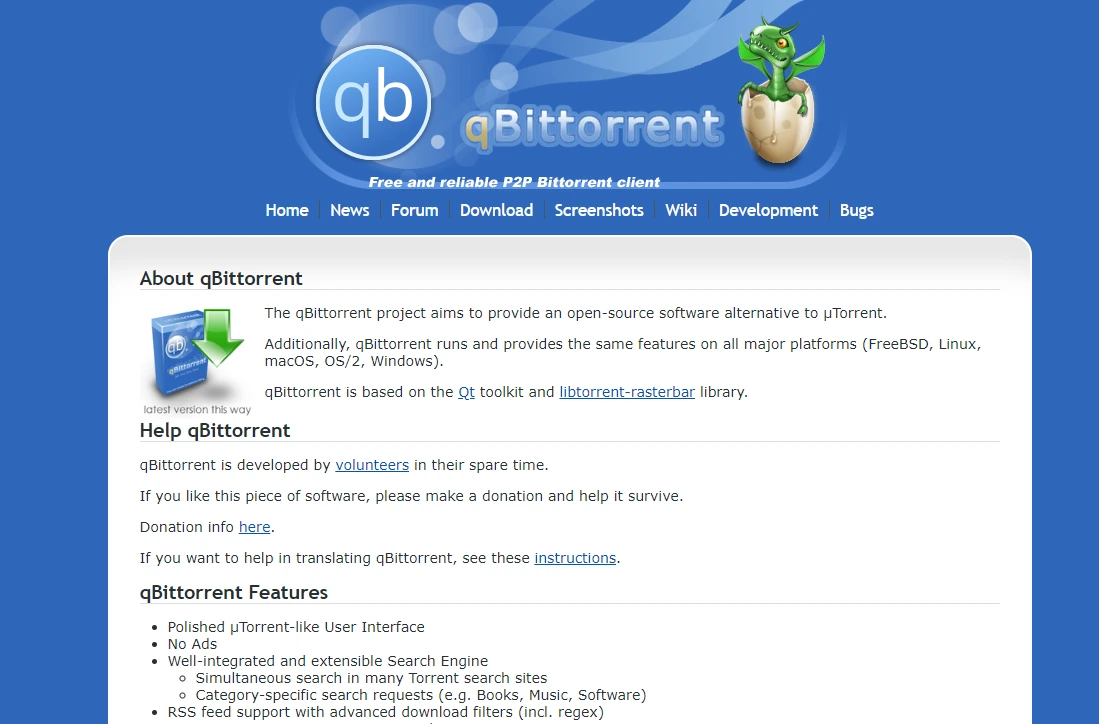 Understandably, qBitTorrent is heavier on system resources than uTorrent. Depending on your system, it may not be suitable for users with older or slower computers.
Deluge: best Torrenting client for low-resource machines
On that note, Deluge is a great option if you have an older or slower computer. This client is designed first and foremost to be lightweight and fast. It has most of the features of uTorrent and qBitTorrent but with fewer system resources used. Plus, it's open source, so anyone can contribute to the project to make it even better.

The downside of Deluge is that it's not as feature-rich as the other torrent clients. If you have a machine with a lot of processing power, you may not want or need to settle on this option.
Vuze: The Best Torrent Client for Advanced Users
If you describe yourself as a torrent "power" user, then Vuze is a torrent client that might just tickle your fancy. It comes with some advanced features typically not seen in free torrent clients. This includes the ability to stream content mid-download and some limited cloud functionality.

Vuze, therefore, can be quite demanding in terms of system resources. If you just want something that works without all the bells and whistles, then there are better options for you mentioned above.
Folx: Best Torrent Client for Mac Users
If you're on MacOS, then Folx is the torrent client for you. Many claim that it's all-around the best Mac torrent client, and for good reason.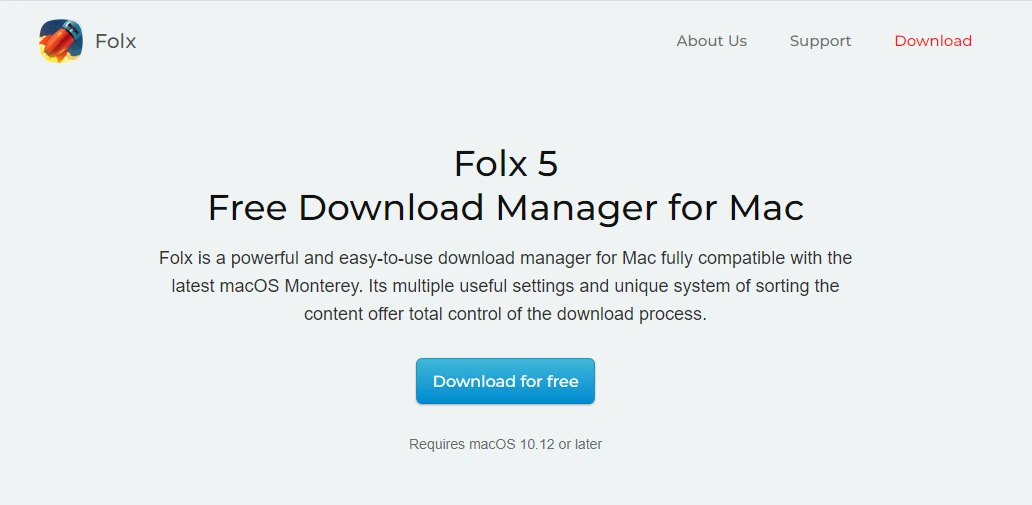 For one thing, the developers have built in a good balance of powerful features to keep up with the pack while not interfering with system resources. This torrent client integrates seamlessly with Safari, a big plus. Users don't have to switch back and forth to manage their downloads while browsing.
The only downside is that it's a torrent client for Mac only. It cannot be used anywhere else, not even iOS, which is a big disappointment for Apple fans.
Transmission: The Safest Torrent Client
Transmission is the best torrent client for users who prioritize safety. It uses minimal system resources and encrypts all communication between clients, making it a safe torrent client to use. Plus, it's an open-source program, so you can be sure that malicious code won't find its way into your downloads.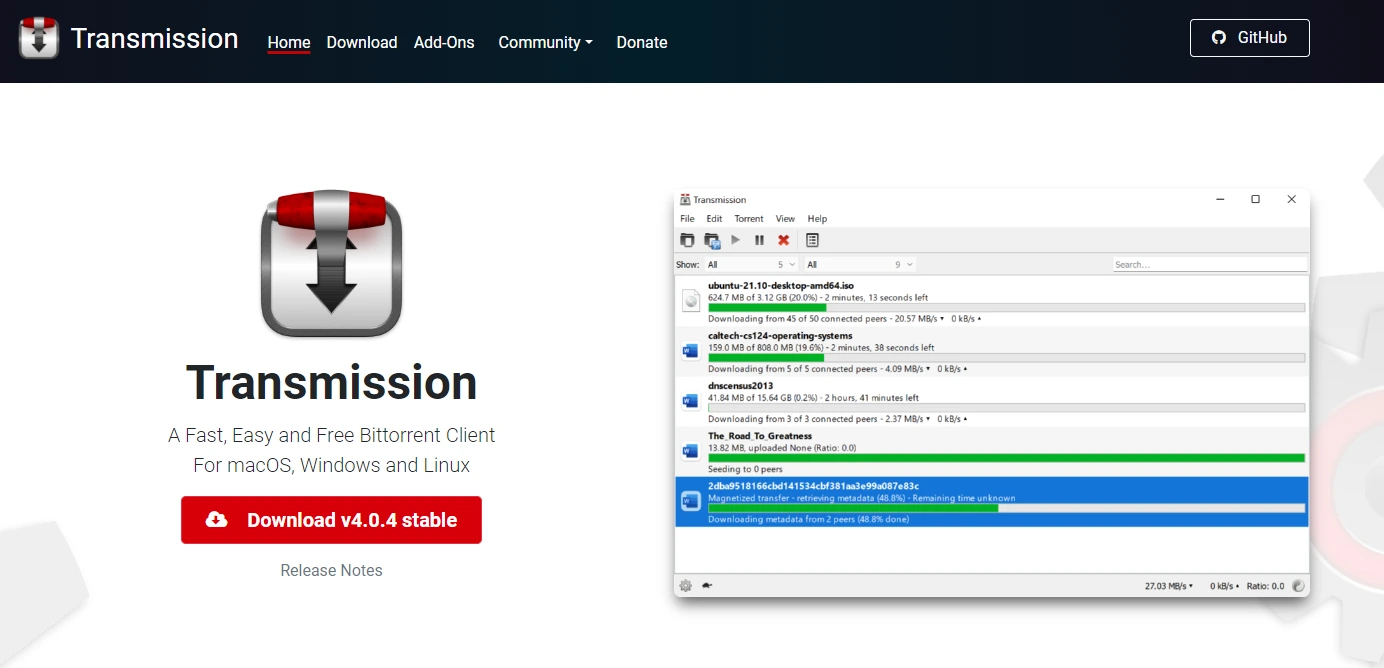 The downside to this safe torrent app is that it lacks many of the features If you're looking for something powerful, you may want to look elsewhere. If your priority is to use the safest torrent client, then you won't be disappointed with Transmission.
Safe Torrenting experience with a VPN
Speaking of safety, you may notice that many torrent clients and sites recommend the use of a VPN. This is due to the fact that torrents have been the subject of copyright infringement claims usually in the form of class action lawsuits — something that you surely would want to avoid in any way possible.
It's not always easy for the average user to determine whether the content they're downloading via torrents is copyrighted or not. This is why we highly recommend that you use a VPN (Virtual Private Network) for added protection.
A VPN is basically a privacy tool that encrypts your data and redirects your connection through a specialized server located somewhere else in the world. First, this hides your real IP address, so that nobody will be able to link your torrent activity to your identity.
Second, using the right VPN allows you to access torrent sites that may be blocked in your region. For example, let's say that you wish to access content from a torrent site that's only accessible in the US. You can do this by connecting to a US-based VPN server, thereby giving you immediate access to that site.
And the best news is that getting started is easier than you think. One excellent option is ClearVPN — a fast and user-friendly premium VPN service that offers one-step connection and encryption.
All you need to do is download and install the ClearVPN app on your device. You can then run the VPN app and enable the Smart Connection mode.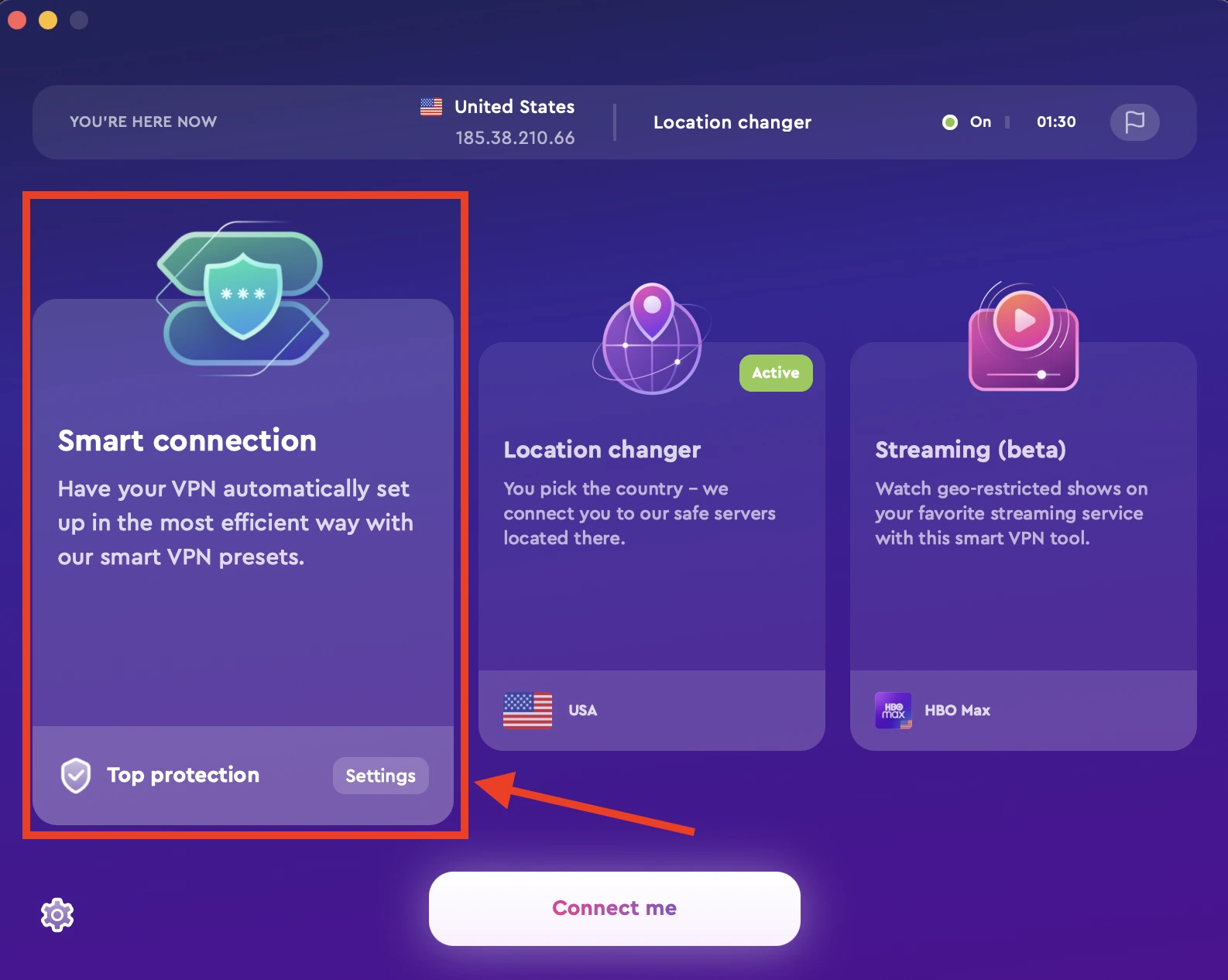 From there, you can click or tap on the "Connect me" button. And that's it! Your torrent activity is now encrypted and safe from prying eyes.
Now you are ready for safe torrenting and you might be interested in where to find torrents to download. We can help you here, check our great guides with a list of top torrent sites in each category: best music torrents, best anime torrents, and best torrent sites.
FAQs
Which torrent client is the fastest?
Torrent speed is subject to a number of factors such as the number of seeders and the base speed of your internet connection. However, Vuze is widely considered the best in terms of raw torrent client performance.
Are torrent clients illegal?
Not at all. A torrent is a form of data transfer technology and is perfectly legal in terms of use. The only legal issue lies in the kind of data that is being downloaded.
Is uTorrent no longer free?
The basic version of uTorrent is still free to use. However, there's a Pro version that requires a subscription to access.
Is it safe to use uTorrent with a VPN?
Yes! In fact, it's something that we highly recommend, since a VPN hides your IP address and encrypts your torrent data. That way, copyright trolls won't be able to link your personal information with any given torrent activity.