So there you are, scrolling through your Netflix options and thinking to yourself, "There's got to be more to binge-watch. If only the American Netflix library was available here in Australia!" Well, we've got good news for you! It's not only possible but in fact surprisingly easy to gain access to the massive US Netflix library.
In this quick guide, we'll show you how to stream American Netflix shows from the Land Down Under (or from anywhere in the world, for that matter). Let's dive right in!
Why bother learning how to watch US Netflix in Australia?
First things first — is American Netflix really all that different from Australia? The answer is a resounding yes!
The US Netflix library is like a vast ocean compared to the Australian pond. It's packed with an array of shows and movies that are generally unavailable in Australia due to regional restrictions and licensing agreements.
Take, for example, popular shows such as The Walking Dead, Criminal Minds and Breaking Bad. Australian viewers cannot access these titles on the Netflix platform while American Netflix users can watch them as they please. So, by accessing US Netflix, you get more from the streaming subscription and don't have to bother dealing with multiple streaming services to cover your needs
So how to get US Netflix in Australia?
The secret to watching US Netflix in Australia lies in three simple letters: VPN. Short for Virtual Private Network, a VPN is a service that masks your IP address, making it appear as though you're browsing from a different location. It accomplishes this by rerouting your connection to a VPN server located in another region.
One way to think about it is that a VPN service creates a tunnel between your device and their VPN server. That server basically acts as a middleman, redirecting all of your browsing activity and making them appear to occur in the VPN server's country.
So if you want to watch US Netflix in Australia, all you need to do is use a VPN service that has servers in the US. That way, Netflix will think you're accessing the streaming service from the US. Easy, right? Well, unfortunately there is a little more to the story. Read on!Choosing the Right VPN to Watch US Netflix in Australia
Unfortunately, Netflix does not make it easy to get around their blocking restrictions. This is because they have a legal responsibility to follow the licensing restrictions of their content. As a result, they use powerful "anti-VPN" software that detects and blocks tge IP addresses of servers known to circumvent their geo-blocks.
The truth is that very few VPNs are actually capable of unblocking Netflix. VPNs have to constantly update their servers with new IP addresses every time Netflix discovers and blocks them. That's why it is important to choose a service that has the resources necessary for this ongoing challenge.
Unlock US Netflix in Australia with ClearVPN
And that's exactly what you get with ClearVPN — a fast and user-friendly premium VPN service that offers dedicated VPN streaming servers to unblock and watch US Netflix. You can get up and running in just a few simple steps:
1. Download and install the ClearVPN app on your device. This VPN service supports Windows, macOS, Android and iOS devices.
Note that for mobile devices, you can get the ClearVPN app from the Apple App Store or Google Play Store.
2. The next step is to sign up for a premium account. While you can start using ClearVPN for free, you will need to upgrade to a paid plan in order to access the streaming server.
3. Now that you have an account, you can log on to the ClearVPN service.
4. Select the "Streaming" mode, and click on the "Change" button.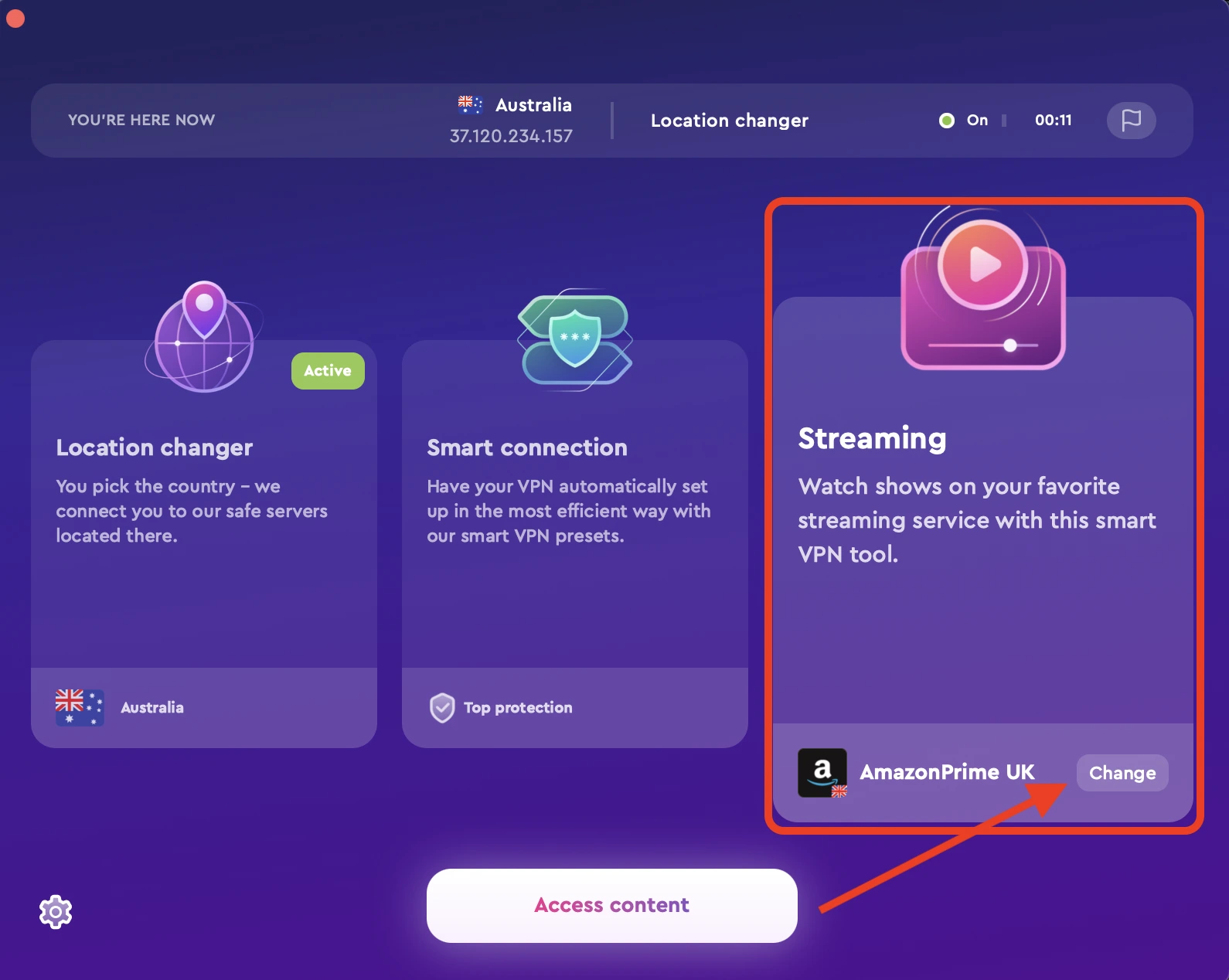 5. Select "Netflix US" from the list of streaming services.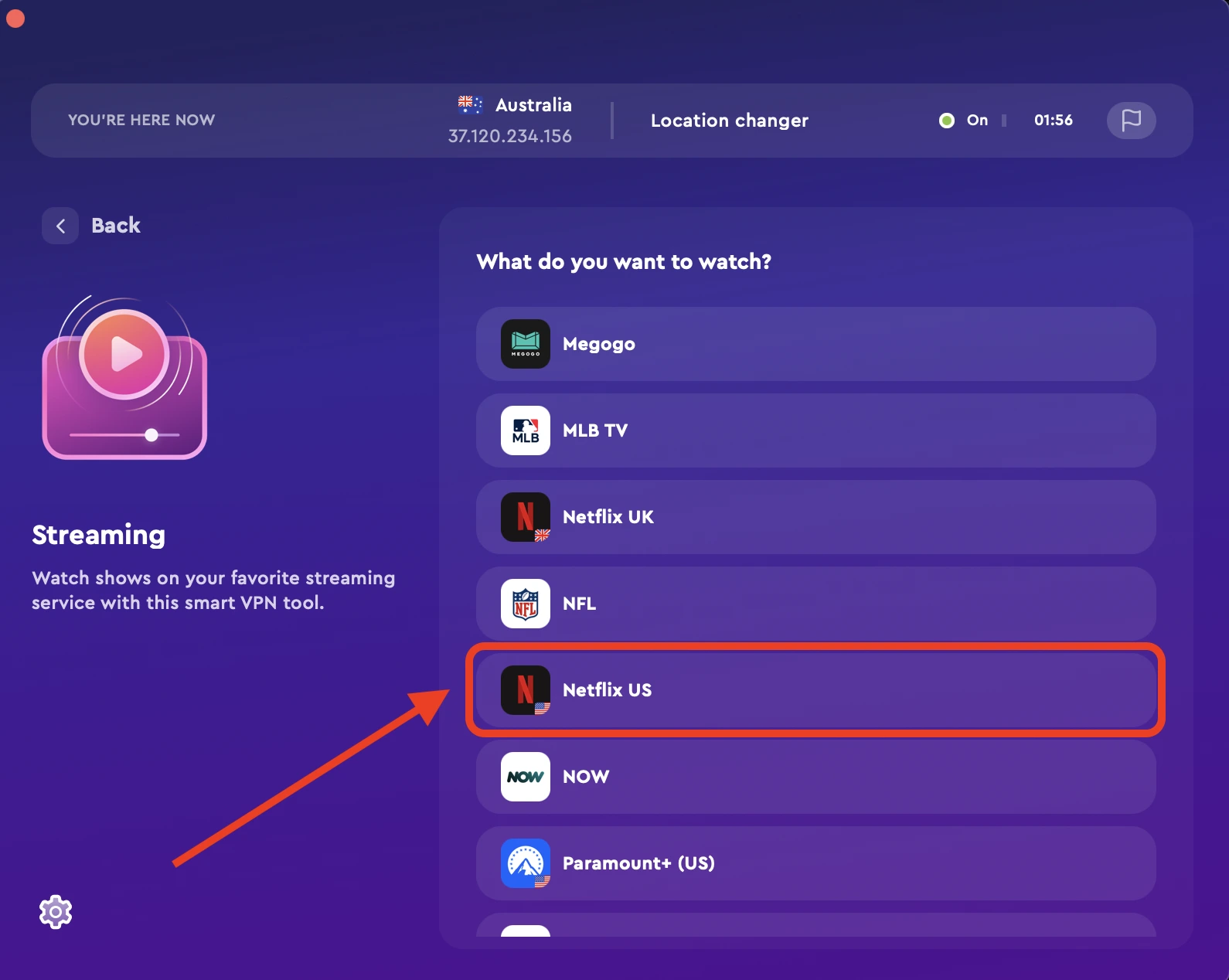 And you're done! So long as the VPN connection is active, Netflix will only see the IP address of the US-based VPN server and give you full access to the Netflix US library. If you don't want to use a VPN for unblocking Netflix, maybe you would like to try some of the Netflix Alternatives available in your region.
What to watch on Netflix US?
Once you've successfully unblocked US Netflix, you're in for a treat. You'll have access to a plethora of exclusive shows and movies.
Here are some of the premieres that you shouldn't miss this summer:
Quarterback: Season 1
This thrilling series is a must-watch for sports and drama lovers alike. Follow the journey of an underdog high school quarterback, who navigates the challenging world of high school football while grappling with personal struggles off the field.
Quarterback season 1 trailer on Youtube.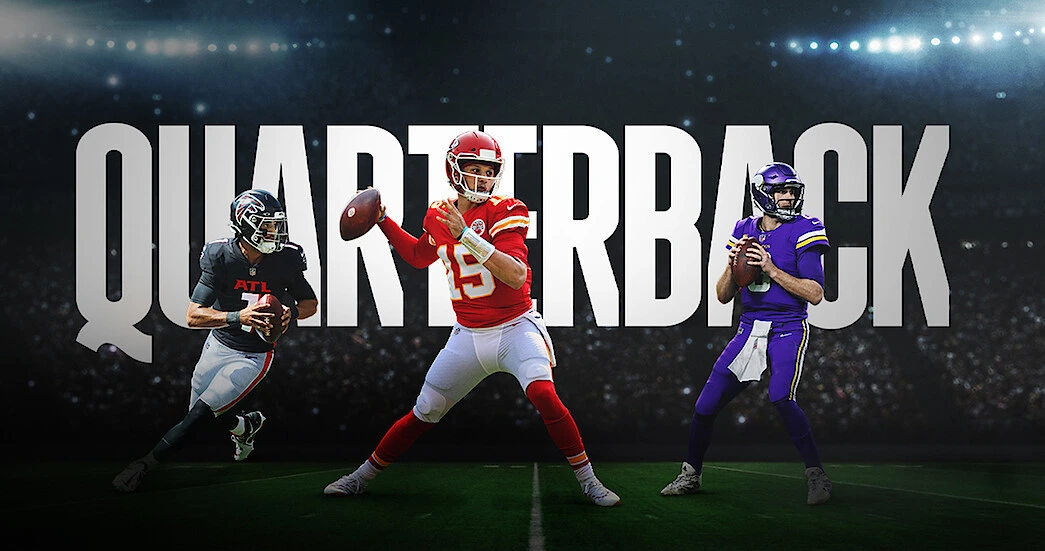 The Witcher: Season 3
Henry Cavill returns for his last season playing Geralt of Rivia — a witcher who battles monsters to make ends meet. This season promises fights, secrets and more magical creatures than ever before. Watch The Witcher : Season 3 Trailer.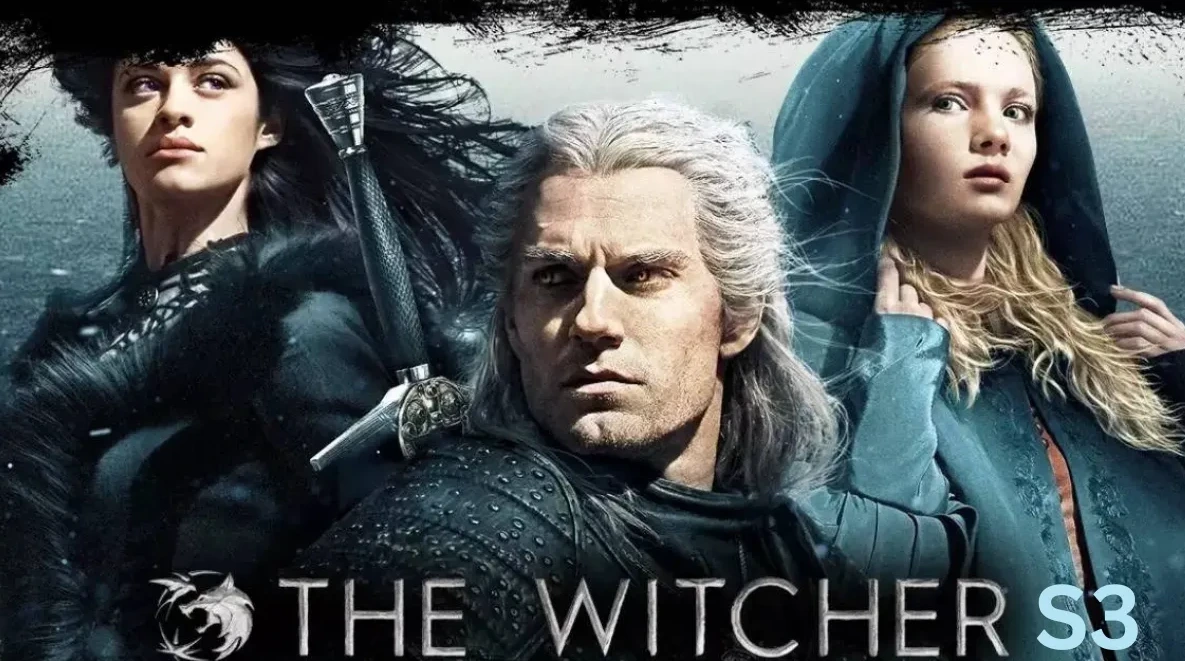 Sweet Magnolia: Season 3
The ladies of Serenity are back! With heartwarming friendships and captivating love stories, this season promises to be an emotional roller coaster. If you love a good drama with a southern charm, Sweet Magnolias will not disappoint.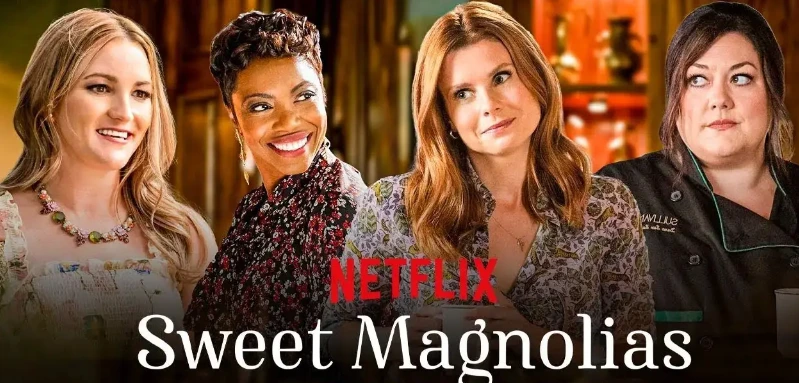 Mark Normand: Soup to Nuts
Get ready to laugh until your sides hurt. Mark Normand, one of the funniest stand-up comedians of our time, delivers a hilarious performance that tackles everything from everyday life to the absurdity of social norms.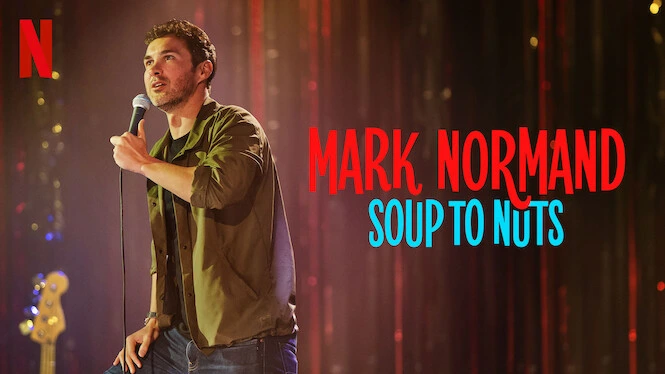 The Lincoln Lawyer: Season 2
Your favorite streetwise lawyer, Mickey Haller, is back for another season of courtroom battles and moral dilemmas. Expect more gripping legal drama as Mickey takes on a high-profile case that could make or break his career. Check Season 2 trailer here.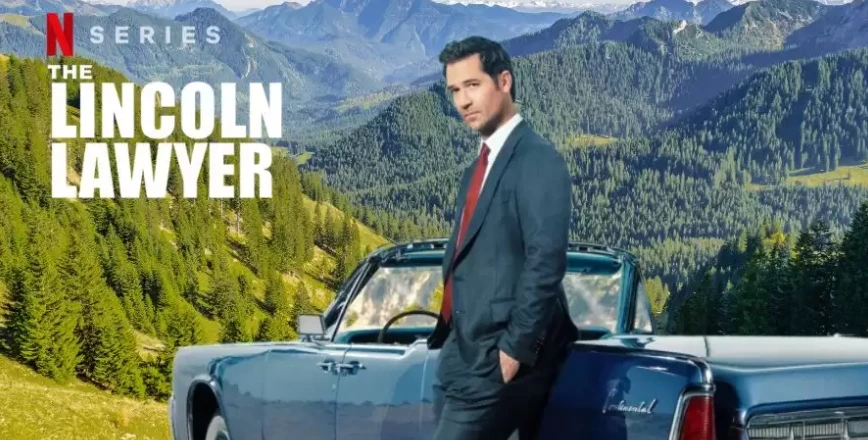 FAQs
How do I change my Netflix to American?
Changing your Netflix to American involves using a VPN. After installing your chosen VPN, select a US-based server and hit connect. Once connected, open Netflix, and you'll be automatically redirected to the American library.
Is American Netflix different from Australia?
Yes, American Netflix has a significantly larger and more varied content library compared to Australian Netflix due to differing licensing agreements.
Which country has the largest Netflix library?
The United States currently boasts the largest Netflix library, offering a wide variety of shows and movies.
Also, you might be interested in how to get HBO Max in Australia, check our detailed guide and discover how to watch your favourite movies and shows on HBO Max.