Football is more than just a sport: it is a global emotion that binds together millions around the world. And when it comes to the English Premier League (EPL), the excitement and zeal seem to double. Known for its intense matches and high-stakes competition, the EPL has carved a special place in the hearts of Australian fans.
But there is a question – how exactly can you watch the Premier League in Australia? We have all the answers. Let's dive right in!
Where to watch the Premier League in Australia?
In the Land Down Under, Optus Sport reigns supreme as the exclusive broadcaster of the Premier League. Holding this prestigious right since 2016, Optus Sport promises to be your constant companion in the EPL journey until at least 2028.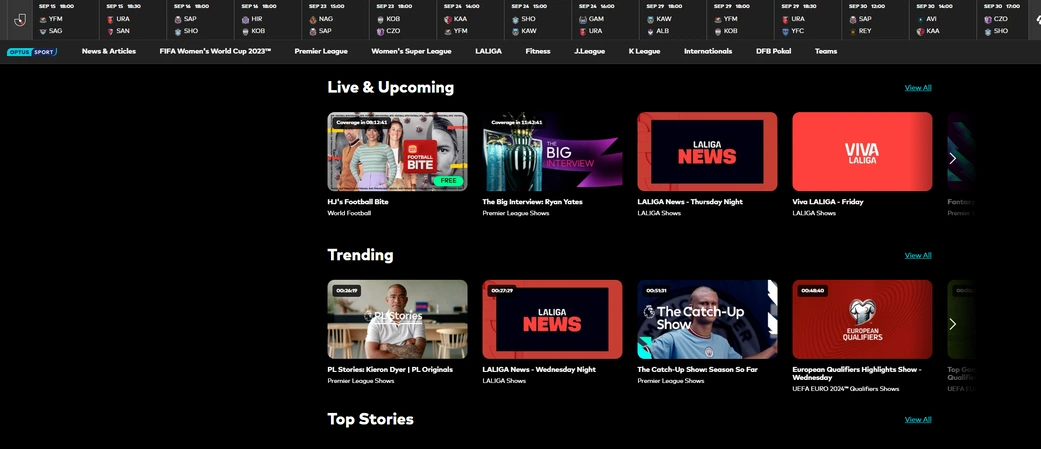 With an Optus Sport subscription, you can stream every match live, ensuring you're always in the thick of the action. However, this sports streaming service goes well beyond just broadcasting matches. They also offer an immersive football experience, bringing the Premier League to your living room.
What does this mean? As a subscriber, you'll gain access to not just live streams of every match, but also replays, mini-matches, and extended highlights for each fixture. So even if life gets in the way of your football time, you can still catch up on every juicy moment, at your leisure and convenience.
Are there any downsides to watching EPL through Optus Sports?
Of course, no streaming service is perfect and Optus Sports does have its share of downsides. For one thing, unlike most other sports streaming services, they only offer football and nothing else. So if you're a fan of other sports as well, then Optus Sports may not be the right fit for you.
Now, this might not be so bad if their subscription cost weren't quite so pricey: approximately $24.99 per month. There's no free trial, either, so new users can't even try it without spending any money upfront.
Still, if you're an avid fan of EPL, and you have no qualms about the price, then Optus Sports is the simplest option for watching EPL in Australia.
Other options here to watch EPL in Australia
Now you might be wondering — mustn't there be some other streaming service that will allow you to watch English Premier League in Australia? But while there are other streaming platforms that offer sports content like Fubo TV, most of them fall short of including Premier League coverage.
One option is to go with ESPN; however, it's not available to Australian viewers due to geo-restrictions. But, for the savvy streamer, geo-restrictions are not a life sentence. There is a way to get around these — using a VPN (Virtual Private Network) service!
How to watch EPL in Australia using a VPN
That's right: you can access streaming services normally not available in Australia with the help of a VPN. It works by routing your connection to another server located in a different region, thereby bypassing geo-restrictions.
Let's take ESPN for example, which is only available in a handful of countries (the US, Brazil, Latin America, Netherlands, etc.). To skirt the restrictions, all you have to do is connect to a VPN server located in the US (or one of these other countries) and you'll be able to get full access to the ESPN streaming service.
Best of all, VPNs are easy to get started with; even a new user can get up and running in just a few minutes. To show you just how easy it is, we'll walk through the steps of how you can easily unlock ESPN in Australia by using ClearVPN. A fast and user-friendly VPN service, ClearVPN has a broad selection of dedicated servers for unblocking streaming services.
So here's how it works:
Download and install the ClearVPN app on your device. You can do this directly from the ClearVPN website or from the Google Play/Apple App Store (if you're on a mobile device).
Run the ClearVPN app and sign up for a premium account. You'll need a paid account to access the Streaming feature. Note that this subscription will enable you to log into streaming services of all sorts, not only ESPN!
Log on to the ClearVPN service and select "Streaming" mode. Notice that there's a "Change" button below the shortcut which will allow you to select a specific streaming service to unblock.
Select ESPN from the list of streaming services.
And that's it! You can now watch EPL in Australia via ESPN (or from anywhere else in the world for that matter). What's more, is that you can do the same thing with other streaming services that are blocked in your region. One good example is a streaming service called Peacock TV, which actually offers EPL coverage as well. You'll also find Peacock TV in ClearVPN's list of streaming servers, so it's the same process except for Step 4.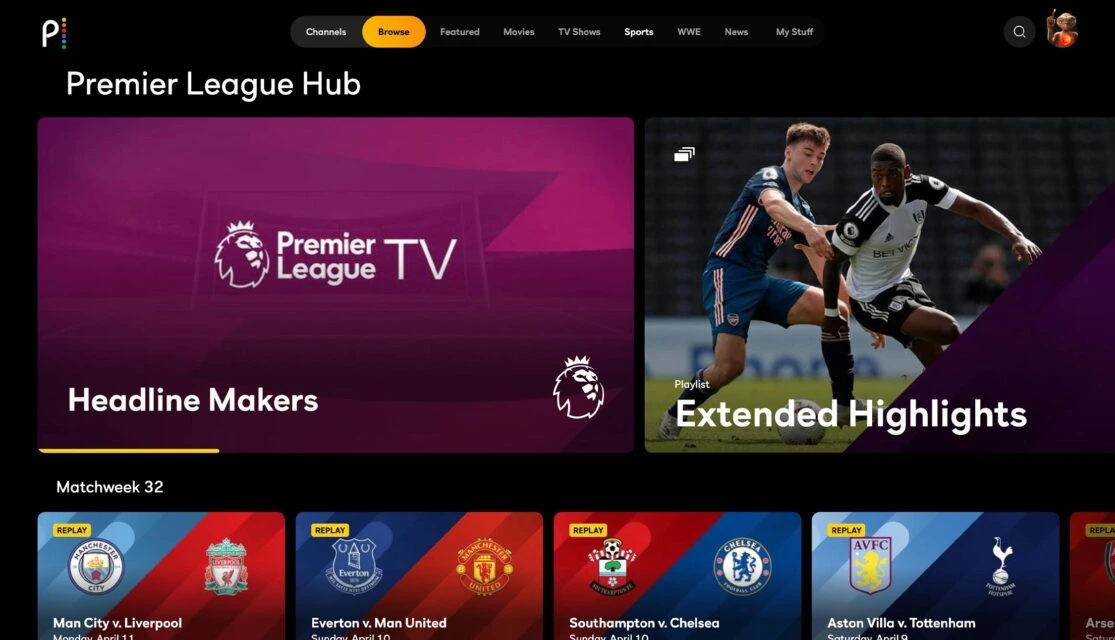 It's important to note that you cannot use just any VPN and expect the same results. In fact, very few VPNs are capable of reliably unblocking streaming services. These platforms have a responsibility to uphold their licensing agreements with copyright holders; therefore they expend significant resources to enforce these restrictions. Take this into account when choosing a VPN service.
As a rule of thumb, avoid free VPNs, as none of them will allow you to watch the English Premier League in Australia. Such services are slow and typically very limited in terms of bandwidth. Even worse, some VPN services collect and sell their user's information to third parties, which is how these services generate revenue. VPN can help you to watch not only live football games but, also live races like F1. If you are an F1 fan too, check our detailed guide on how to watch F1 in Australia easily.
FAQs
Is the Premier League broadcasted on Australian TV?
Absolutely! Australian fans can enjoy Premier League matches on Optus Sport, the exclusive broadcaster of EPL games in Australia.
Which streaming service offers EPL?
In Australia, Optus Sport holds the solo rights to stream EPL matches, making it your one-stop destination for all things Premier League.
Where can I watch EPL live in Australia?
Optus Sport is where you can catch all the EPL action live in Australia. The service not only provides live streams but also offers replays and highlights of every fixture.